How To Make Your Engagement Ring More Personal
Make Personalized Engagement Ring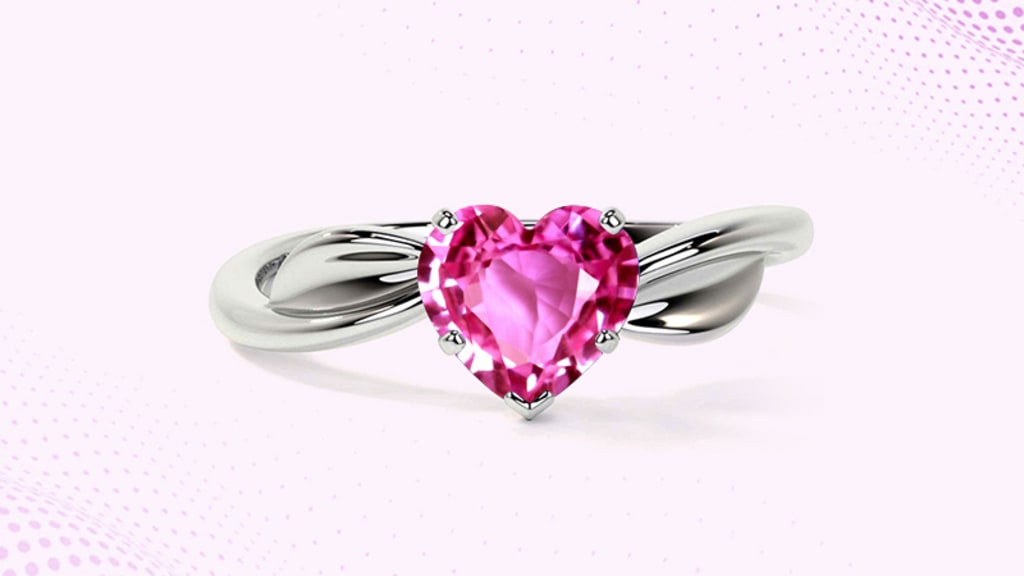 An engagement day is a special day in everyone's life. It is the beginning of a new chapter. For this day, you hand-pick everything that is best. An engagement ring is the foundation of an engagement ceremony. As such it becomes natural that you want to personalize your ring in your own way. Whether it is a ring for your loved one or the one you have chosen for yourself, you always want to give it a personal touch to make it a jewel that always makes you remember your engagement day. Now you might be thinking how are you going to do so after all a ring is such a delicate and small object that the scope of personalizing it must be very limited. Do not worry, we have presented here some thoughtful ideas for you.
Make It With Birthstones
You should have at least one jewel with your birthstone because it has a lot of positive influence on your life. A birthstone engagement ring is a perfect way to always keep your birthstone with you. To make your engagement ring more personal, you can set her birthstone in her engagement ring and choose your birthstone for your engagement ring.
Get Engravings On The Shank
Engraving is a perfect way to make your engagement ring more personal. You can get the shank of your diamond engagement ring engraved with your initials, your wedding date, or some meaningful quotation about love. If you feel that engraving can meddle with the beauty of the ring or if you have already chosen an engraved ring, then you can get the engraving done on the inner part of the shank.
Choose A Rare Gemstone
To keep our things personal, we adorn them with things that are not common. The same thing goes for an engagement ring. If you want to make it more personal, you can make an offbeat choice of a gemstone for your engagement ring. You can either go for tanzanite or any other gemstone that is rare. Choosing a rare gemstone for your engagement ring not only makes it more personalized, but is also a good investment idea. A rare gemstone of considerable size will also be a big surprise for everyone and the bride.
Choose A Heart Shape Gemstone
An engagement is the ceremony of love, so why would you not personalize your engagement ring with a heart-shaped gemstone? A heart-shaped gemstone is considered a token of love. Every time you see a jewel with a heart-shaped gemstone, you feel the warmth of your bond. Because it is an engagement ring, you can shower all your emotions and creativity to personalize it and make it a jewel that is one of a kind.
Choose A Gemstone Of Her Favourite Color
There was a time when gemstones were available only in green, red and blue colors but these days you can find gemstones in almost every color. It is a good idea to delight your loved one with a gemstone of her favorite color. The best part is that you can choose different gemstone cuts and settings to make it more playful. It's not only the gemstone but many other attributes that make your ring more personal and graceful.
Make It An Advance Version Of Your Promise Ring
You and your beloved share lots of sentiments attached to your promise ring. Only you two and your close friends know what your promise ring looks like. An extension of your promise ring can also be a personalized engagement ring. You can choose to decorate the shank this time or go for a bigger gemstone in the same ring design. It will be a surprise for your loved one because she will love to see the new beautiful version of her promise ring. Also, a well-designed & embellished diamond engagement ring will amaze everyone.
Personalize It To Go With Your Lifestyle
You and your loved one might have different lifestyles, so if you want your engagement ring to be the jewel you are going to wear all the time, you should personalize it by keeping your day-to-day life in mind. If you or your better half's profession demands dealing with rough and hard things, you can go for a diamond engagement ring. You can choose any fancy gemstone of relatively less hardness if any of you has an easy routine.
Although you are now equipped with enough tips to personalize your engagement ring, personalizing an engagement ring without taking her opinion is like walking on the edge of a knife. You never know whether your personalization is making it awesome or awful for her. If your engagement ring is a surprise for her, it is better to take the opinion of her friends & relatives. We wish you good luck and a blissful life with your partner.
About the Creator
Mariya Smith is a lifestyle blogger in New York City. Her knowledge about different gemstones is really awesome. She loves to wear jewelry like Sapphire necklaces, ruby earrings, etc.
Reader insights
Be the first to share your insights about this piece.
Add your insights