How to Explore Mauritius During Your Honeymoon
One for the newlyweds!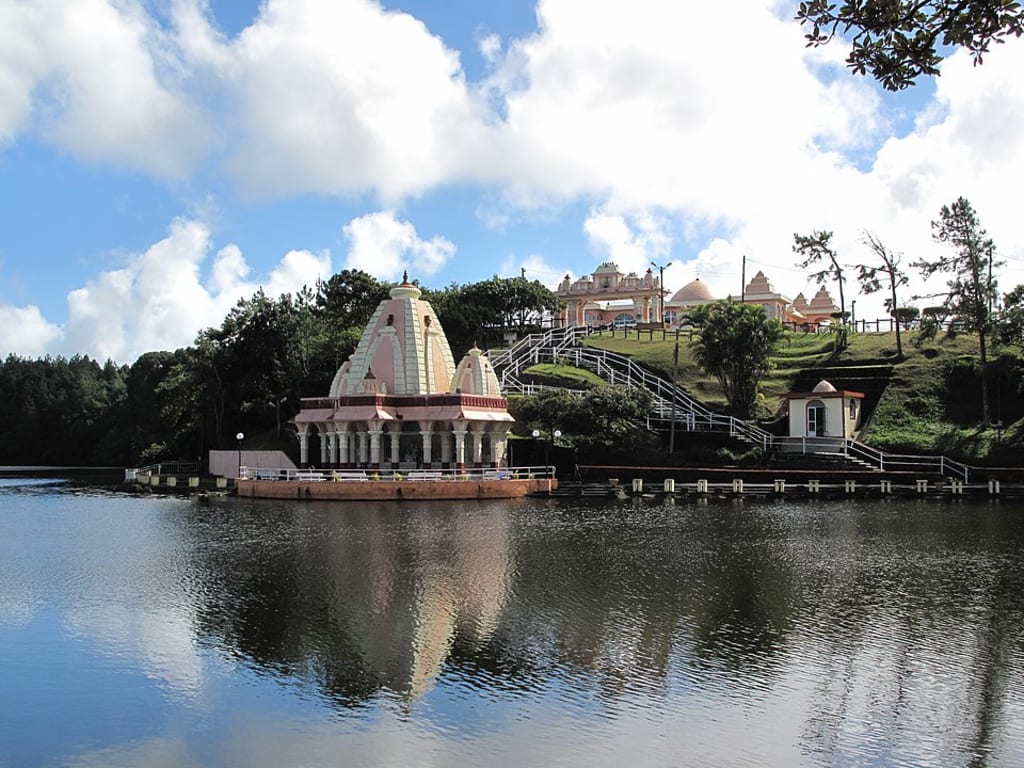 CARRERE Radjiv, Lac Sacré (Mauritius Islands), CC BY-SA 3.0
A couple's honeymoon is a highly special time in their lives to appreciate the subtle expressions of love. We have an informative guide for all of you honeymooners out there. How about heading to Mauritius for your honeymoon? Yes, it is unquestionably the most popular honeymoon location at the moment. There are several reasons for this! Keep reading on to find out more!
Trou aux Biches Beach
This beach is great for both couples and families. Shallow waters, a flat coastline, white sandy beaches, the cover of casuarina trees, and vivid coral reefs along the shoreline all seem to be attractions readily available to honeymooners. Envision yourself resting on the white beach for hours, savouring lovely moments of life while on your Mauritius honeymoon. Besides, most couples also opt to have both their wedding and honeymoon surrounded by these sublime beach views. If this is something you're are contemplating too, you might want to check out some wedding venues in Mauritius, which will help you decide if you want a destination wedding. For instance, properties like Anantara Iko Mauritius cater to couples and arrange all elements of a wedding, making it so much easier on the new couple.
Île aux Cerfs Island
A Mauritius honeymoon would be incomplete without a trip to Île aux Cerfs. It was named after the stags (called cerfs) who once frequented the area. You may relax on a powdery white sand beach bar surrounded by clear seas. If you like water sports, come to this beach to learn something about the exciting water activities available in Mauritius.
Belle Mare Plage Beach
This beach, which stretches over 10 kilometres, comprises larger-than-life panoramic vistas. Water sports are feasible, although they may be raucous; thus, they are oftentimes not preferred by the newlyweds. The breeze and balmy weather are ideal for sailing as well as windsurfing, and several other water activities.
Blue Bay
This public beach is a must-see for anybody visiting Mauritius on their honeymoon. This beach offers the best of both worlds; a sheltered Marine Park and spectacular undersea marine life to discover - all within walking distance of the beach. This is a must-see for everyone who enjoys diving into the deep blue water and exploring wild coral reefs.
Flic en Flac – A Seaside Village
When on a romantic getaway in Mauritius, know that the mid-currents there and shallow seas are excellent for a romantic stroll. The beach is an 8-kilometre length of expansive golden sandy shorelines including the coolest and most vibrant sunset you've ever seen. Many magnificent hotels and resorts with views of Tamarin Mountain may be found here.
Mauritius National Botanical Garden
This garden should be visited while on your Mauritius honeymoon. It's also known as Pamplemousses Garden, and is among Mauritius' most popular tourist destinations. This garden is located in Port Louis' southern hemisphere and spans approximately 3 hectares. It has 85 different palm species from Asia, Central America, Africa, and several other Indian Ocean islands.
Black River Gorges National Park
When visiting Black River Gorges National Park, you have the freedom to go wild and crazy. It is sprawled across 6574 ha in the thick forest and undulating hills of the island's southern region. If you want to go trekking, hiking, or discovering the amazing flora and fauna, this is the place to go. About 311 native floral plants, the echo parakeet, the Mauritius kestrel, the Mauritian flying fox, and so much more may be found.
Grand Bassin
It is associated with Hindu mythology and is regarded as a Hindu pilgrimage site. In the Savanne section of this hilly region, there is a holy lake encircled by lonely mountains. You must head out here to take a step back in time and enjoy the mythology as well as the views!
Chamarel park
Chamarel's mesmerising environment is without a doubt breathtaking and is the only site in the world in which you can see clay soil in seven different hues all in one area. It is among the most investigated geographical wonders. All seven unique hues - Red, Violet, Brown, Blue, Purple, Green and Yellow - are vividly discernible.