How to Cut Your Guest List in Half
The bigger the wedding, the bigger the budget. If you want to save a few bucks, one way to make that happen is if you cut your guest list in half.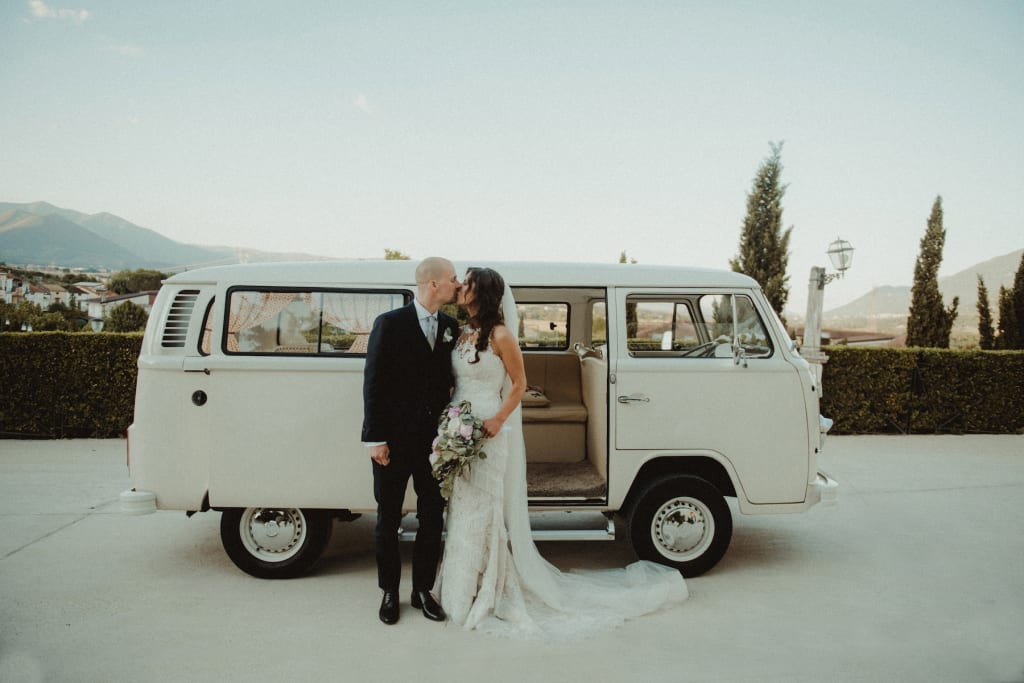 Photo via Unsplash
More and more couples are finding it to be a real challenge to throw the wedding of their dreams, and planning a wedding on a budget can be a challenge. If you don't believe us, check out "Can You Afford to Get Married? In the US, It's Increasingly the Privilege of the Rich" some time.
Between trying to get out of debt and finding a way to come up with several thousands of dollars to have a ceremony in a relatively short amount of time, many people are foregoing formal "I dos" even if they secretly wish that they could have a wedding and reception.
Personally, we don't think anyone should have to go without a wedding if they don't want to. Sometimes affording one is simply about getting a little creative. One way to do that is to cut your guest list in half.
Here are some of the best ways to do that.
Have a smaller wedding.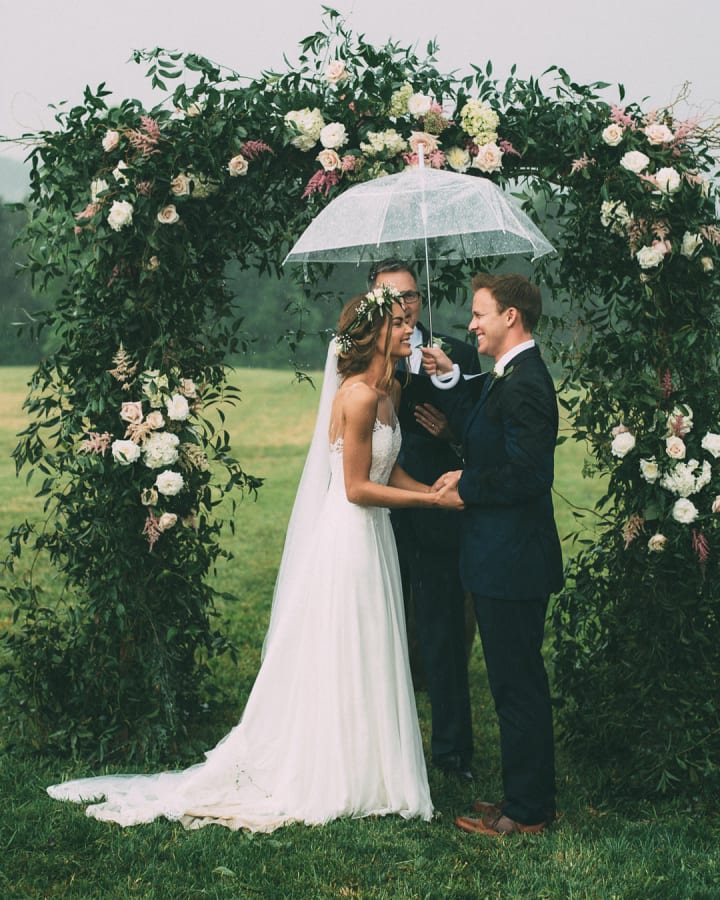 Probably the most obvious way to significantly cut down your wedding guest list is to opt to have a smaller wedding ceremony altogether. If you really stop and think about it, that doesn't have to be a concession prize to something big and extravagant.
Smaller weddings can be more intimate. And, because you're not spending tons of money to accommodate a lot of guests, there can be other little touches that you can add to your ceremony and/or reception that you may have had to overlook if you went with a bigger wedding.
While everyone in your family may not be thrilled by you taking on this approach, remember that this is about you and your spouse-to-be. Everyone else is secondary.
Look at it this way—a smaller wedding can be the first official step towards establishing some healthy boundaries with friends and family members when it comes to what they expect from the two of you.
Or a Destination Wedding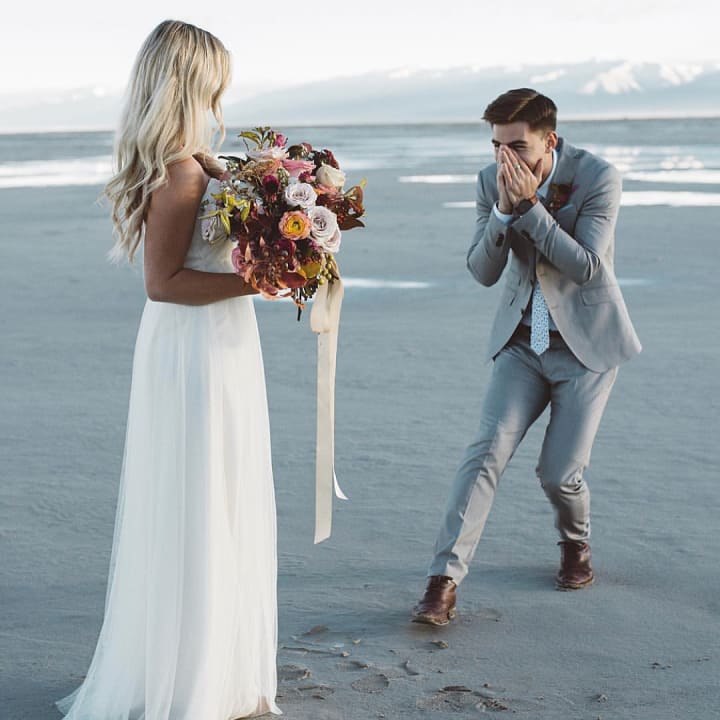 If something feels super uncomfortable about not inviting certain individuals, we've got a way for you to cut your guest list in half without having to have a conversation with anyone about doing it—have a destination wedding.
Not only are they easier to plan (which, in turn, reduces a lot of stress) but based on where you decide to have your ceremony and when, even if you decide to invite everyone that you know, you can bet that only half (at best) will probably show up.
Destination weddings require guests to schedule out time to travel and that they have money set aside in order to make the trip. There's a pretty good chance that only a fraction of the people you ask to come will be able to pull all of this off.
Not to say that you should hold a destination wedding just to keep the guest list down, but that is one of the many benefits that comes from having one.
Have an intimate ceremony (and a party later).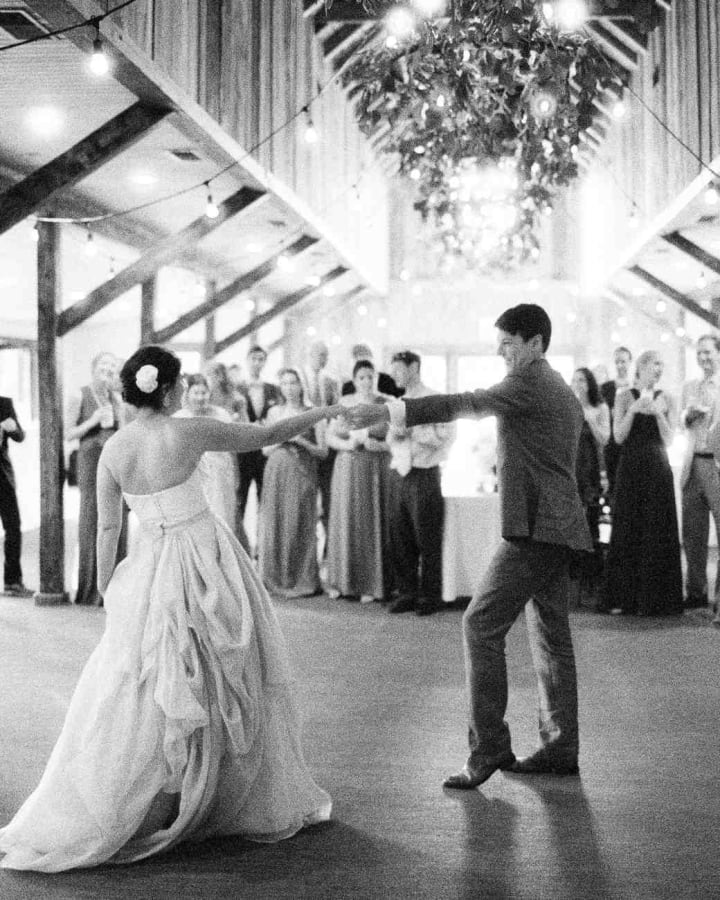 If deep down, you really do want to have a big wedding, but you also don't want to keep putting off your wedding day simply because funds are tight, how about the compromise of having a small intimate wedding first, then throwing a huge party later?
For the wedding itself, maybe only invite close family members and friends. Then, to avoid the hurt feelings of others, don't even announce the wedding day to the public. Let everyone know that you got married after saying "I do" (perhaps even after going on your honeymoon), then follow that announcement up with the fact that a huge reception will be happening in the weeks or months to come.
It's a way to have the best of both worlds, while financially pacing yourself in the process.
Don't invite children.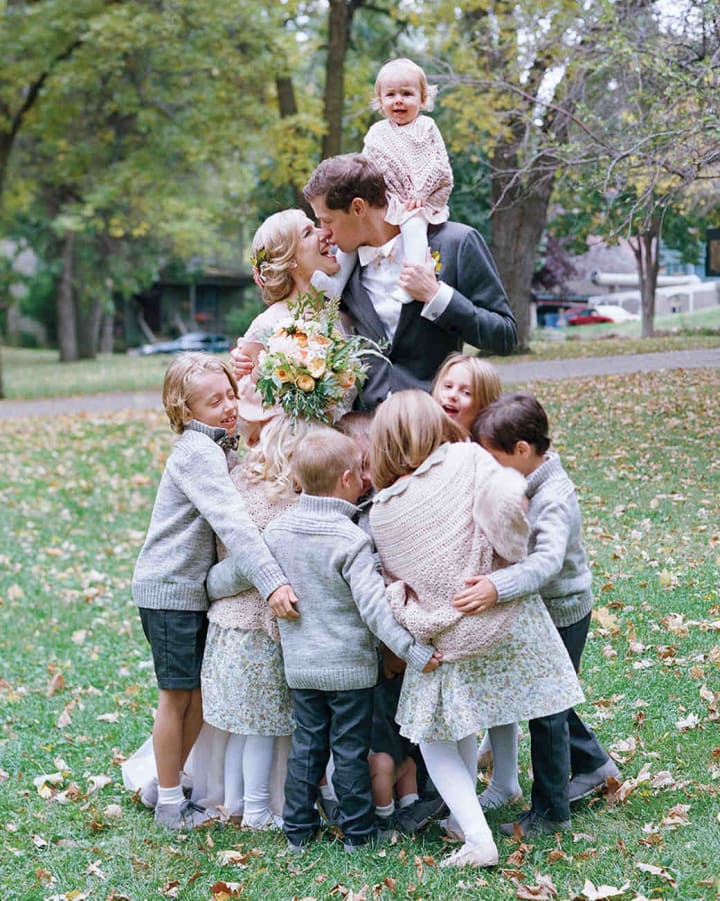 Although this is a touchy issue for some people, again it is YOUR wedding day. If you don't want to have children attending your ceremony, you certainly have that right. Plus, it's another surefire way to cute your guest list way down.
If this is the approach that you decide to take, there are a few important etiquette rules to keep in mind. Avoid mentioning that you're having an "adults-only" wedding (and reception) on your actual invitation. Instead, let invited friends and family spread the word. At the same time, feel free to mention it's adults-only on your wedding website. In fact, one way for the people who are invited to get the heads up is to put a card in your invitation that instructs them to go to your website in order to RSVP, get directions, etc. (Tact at its best!)
Give YOUR PARENTS an exact headcount.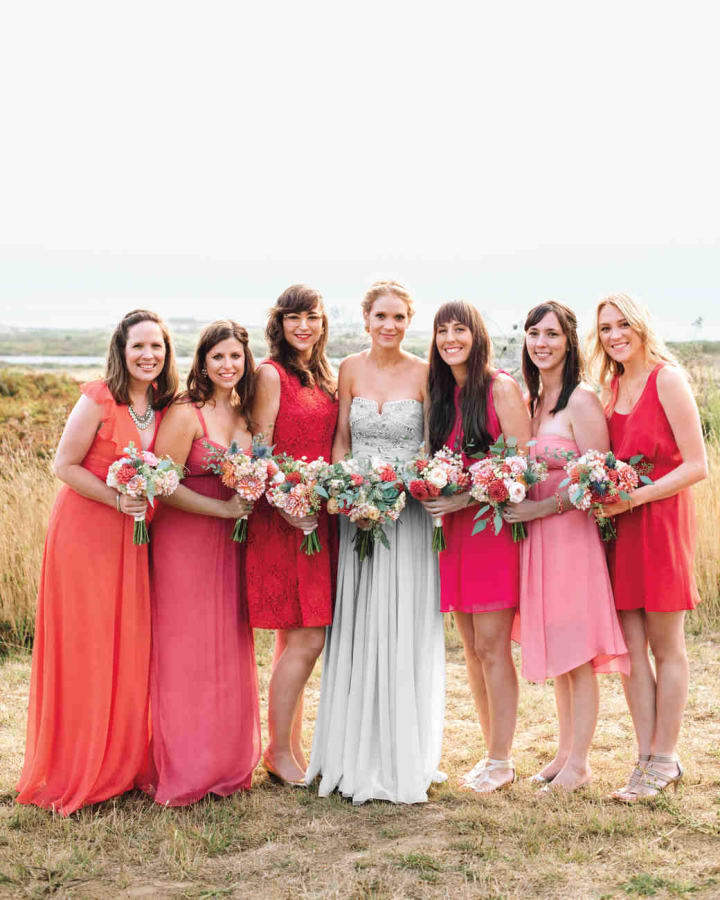 Ask anyone who's been married before about how involved their parents got in the wedding planning process and they're probably gonna give you a "Yeah, good luck with that" kind of facial expression. This is especially the case if your parents are actually paying for the wedding. If they are, they're probably going to want to invite some of their own friends and co-workers too.
That's fair, to a certain extent. At the same time, don't allow them to manipulate you into inviting half of their free world simply because they are covering some of the bill. If you want a smaller wedding, another way that you can cut your guest list in half is by first giving your parents a firm number of people they can invite. Then turn around and do the same thing for your soon-to-be in-laws too.
Avoid plus-ones.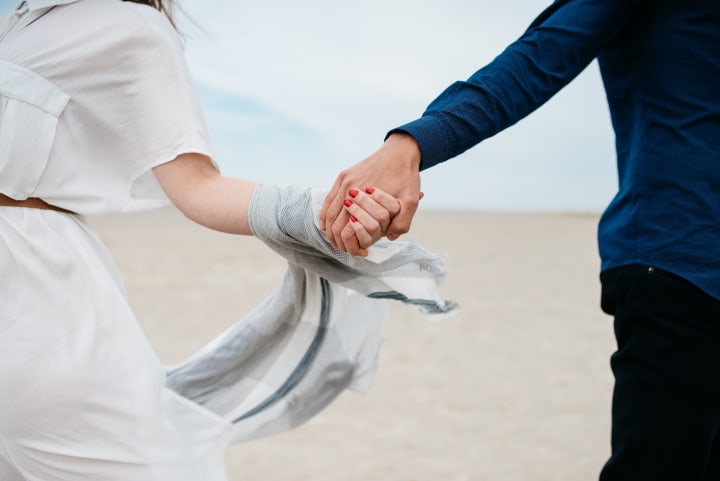 Ah. The whole plus-one thing. This can be super tricky.
Say that you and your fiancé decide to only invite 200 people to your wedding and reception. But as you're in the process of putting your wedding guest list together, you're already at 215. What you realize is if all of those people bring someone with them, you're easily looking at a whopping 430 individuals!
You can prevent this from happening by mentioning on a card in your wedding invitation (and then again on your wedding website) that no plus-ones will be allowed. If there are exceptions, mention it specifically to those guests only. Otherwise, let people know that only they are invited.
They might think it's tacky or even a little rude, but they aren't the one covering the expenses. Trust us, they'll get over it.
Only invite current friends.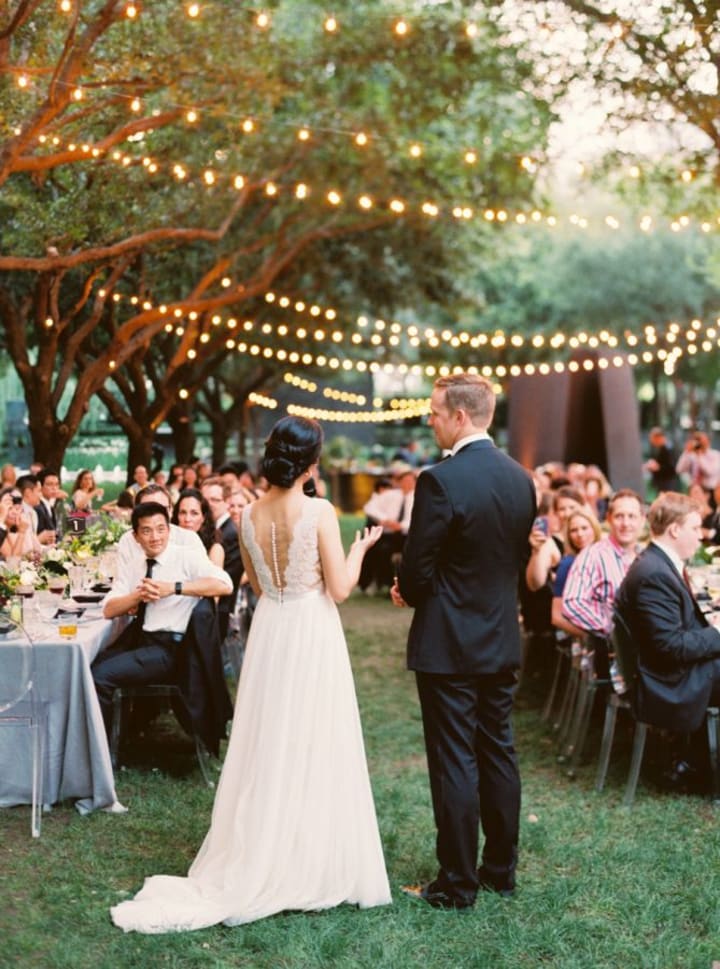 Nostalgia is a funny thing. When you're thinking about inviting people to your wedding, it'll have you remembering everyone from your first grade teacher to the ex in college who you want to see you looking your absolute best.
All of this is understandable, but if you keep on adding number of guests to your list, you're going to see the price tag of your special day go higher and higher…and higher.
It's actually a smart practice to only invite the people who 1) support the union between you and yours and 2) you want to be a part of your future, regardless of the role they played in your past.
Your wedding day is not only when you declare your love and commitment to your significant other; it also officially marks a new season in your life. Invite only the individuals who will celebrate that with you. It's another way to keep your guest list down (and any potential drama out of your life!).
Keep co-workers off the list.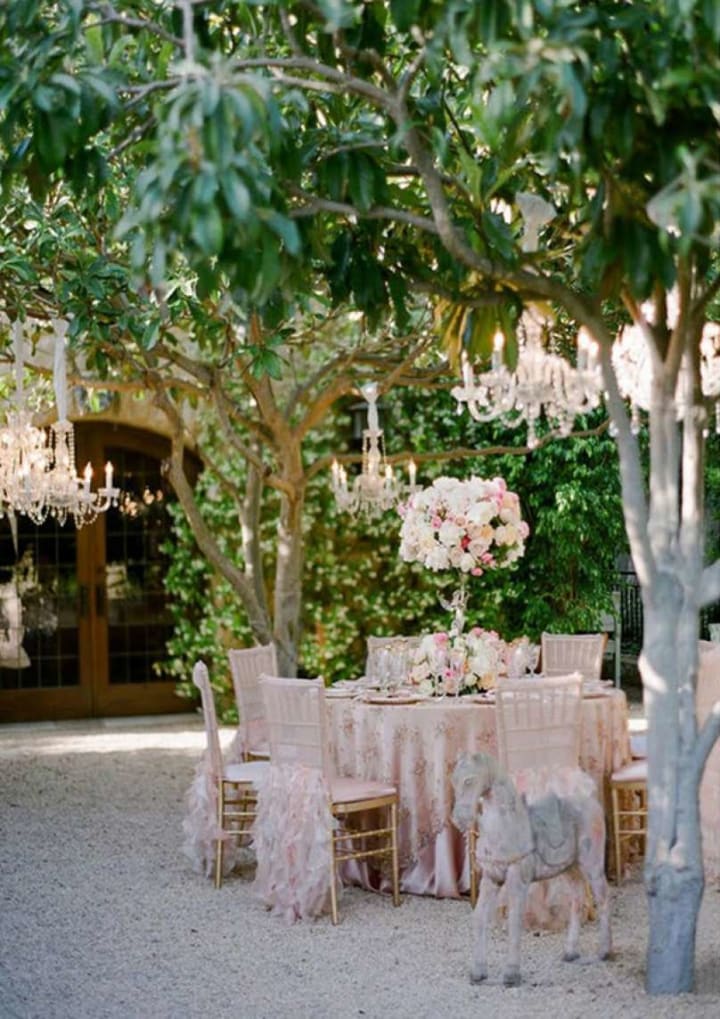 When you're in love, you want the world to know about it, both in your personal and professional life. So, while you're putting your wedding guest list together, it is totally understandable why you may want to invite your entire co-working staff to your nuptials. Again, just don't forget that for every additional person who attends, that's more money you'll have to spend.
If you're serious about wanting to cut your guest list in half, you should probably leave most of your co-workers off of the invite list. That is, unless they are a close friend (someone you actually spend time with when you're off the clock) or the individual who introduced you to the love of your life.
If you're worried about offending anyone, don't. How many of them invited you to their wedding? (Hmm…)
Cover the entire bill.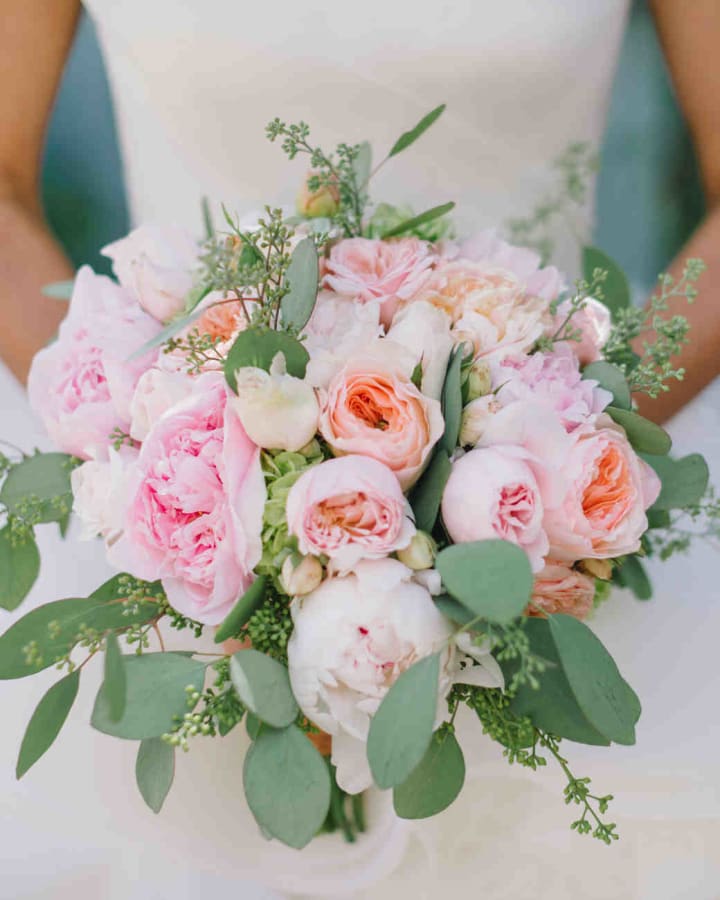 If both of your families planned on you having a large wedding, but the two of you have decided that you want anything but, there's a way to break the news to your loved ones without things getting too dramatic. Simply offer to cover the entire wedding tab.
It's understandable that they might have hurt feelings about you wanting a smaller wedding if they were paying for everything. But if the two of you are going to cover all of the costs, that should mean that you have total say on who attends and who doesn't.
Technically, this should be the case whether you cover the bill or not, but this suggestion is one way to get what you want without playing a lot of emotional tug-of-war with everyone.
Elope
Eloping doesn't have to be seen as a last resort option. In fact, there are several reasons to consider eloping.
Eloping can be really romantic if you want to keep your nuptials low-key or you're the kind of couple who equates spontaneity with romance. Eloping is also really inexpensive (a courthouse wedding usually doesn't cost much more than $200). And yes, if ANYTHING will cut your wedding guest list down, an elopement will certainly do it! All you'll technically need for the ceremony itself is a witness, although if you want to invite a couple of other people, that's fine too.
Look at it this way—with the extra money that you're able to save, you can take a fantasy honeymoon. That's incentive enough to cut your guest list in half, for sure!
About the Creator
Just an Indiana gal who heard the call of the East Coast. Twitter and Instagram: @chel_bk
Reader insights
Be the first to share your insights about this piece.
Add your insights