How painful is it to be a gay heterosexual wife?
My lover is gay. I knew it from the moment I met him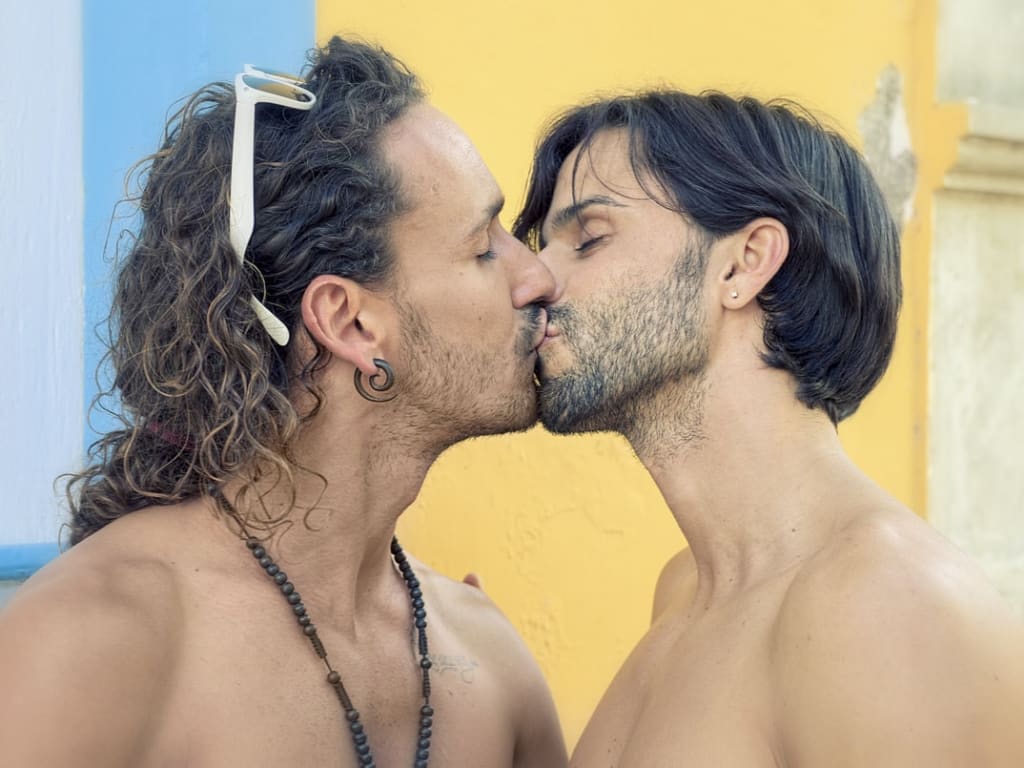 Unannounced. It's my second year of marriage.
My lover is gay. I knew it from the moment I met him. Because of the obscure rainbow of wallpaper on his phone, because of the gay movies he shares on his Weibo account, because he asked me if I had a Beijing story when he showed no interest in my wall of books.
Maybe he didn't hide a little from me, maybe the male-male market didn't take off, maybe he underestimated a woman's acumen. But I really didn't give a damn then, just like I do now.
After graduation from graduate school, I took advantage of the wealth of my family, and went to Yimao to study for a doctorate. I got my undergraduate degree in finance, my postgraduate degree in philosophy, and my postgraduate degree in religion. I can say that although the subject is boring, I enjoy it.
I was 26 when I started my PhD. The family is pushing for marriage. My family was pure farmers for a generation, and when they were my age, their children had already started school. My mother, thinking that girls get harder to find in the future, began to think of me as a blind date.
Her so-called blind date was just pulling strings back and forth in a small town, and I didn't want to live in the same city with my parents my whole life. It's not that I dislike small cities, but I don't like the feeling of having friends and family at the same table.
I said finish this part, and my mother agreed.
After going back to school, I met him at the bus stop, he did not continue to study, took the exam to become a teacher. I talked to him very well and even made an appointment to talk with him in the evening. I knew what he meant, but I didn't want to find out.
In the evening, he arrived first. He also told me his love. I smiled after listening to him. Really, I have never been in love, not because of anything else, but I think falling in love takes time and money, two people which have a person at ease. So that night I said directly to him, "I know what you like, at least not me. And I know you want to get married, because I want to get married, too. If you can bear to get married and we're still divided, we can be together."
I don't remember the exact conversation, but I remember him asking me at the end, could we have a baby?
And I shook my head and said no.
Even so, we went to meet our parents and got married in a hurry by the end of the year. Before marriage, I put forward to go to the pre-marriage examination, he asked me, you afraid I have a disease? What I said back then was yes, yes and no.
What I wanted to check most was my own problem. I want to know if I can get pregnant. I went on a diet when I was in high school. I went from 108 jin to 60 jin, and I developed anorexia nervosa. Later, the anorexia gradually recovered, and the weight increased to about 80 jin, but part of the body functions were taken away, for example, my physiological period has not come for nearly 10 years, perennial anemia, fingernails are always very brittle, calf edema and so on.
The results showed that he did not have any disease, and I was very, very, very, very difficult to conceive, such a result, in fact, I had thought of.
He read it and didn't say anything. We got married as usual.
After we got married, we bought a house nearly 100 square meters, there are three rooms, two small, one big. At first we slept in a big bed with two quilts, but then I couldn't stand his breath on my face and moved to the cabin to sleep. Three, five days. He's sleeping in the cabin, too.
Money problem, a month a person to pay 3000 confiscation, I keep. The rest of the money is free. Later he offered to pay 4000, I did not object, he did earn a little more than me.
As for his boyfriend (Z for short). He is not afraid of me, every weekend will go out, at the beginning of the report with me, then several times home to empty began not to report. I also have to work on my relationships on weekends, and I don't have much time for him. Z was afraid of me, always suspecting that we were going to have a relationship.
In even years, all of us (including his family) spend time together, in odd years, he goes to see his boyfriend, and I may leave two days early to travel to some strange little places, mostly in China. (I really like Manzhouli!)
Last year (2020) Z got married, this is the first time I met Z, looks like a big boy, not his type. The bride looks like a child with Z's in her eyes. Probably the younger ones are easy to coax.
The bride saw their good relationship, simply thought they were really good brothers, gave us three hand gifts, what a beautiful girl, but a pity.
Looking at the problem, I really do not feel how painful to be Tongqi. For me, at least, that's acceptable. I also wanted to read books and travel with the people I like, but I found that it was a burden. I can't stand someone breathing on my face. How can I stand his bad habits?
I can't have a baby, I don't want to have a baby, and I don't want to pay the price to have a baby. At least, I now have a very full life, reading every day, running, and time to do a meal.
When you really don't want to fall in love, don't want to get married, then you can be a Tongqi.