Having Cold Feet Is Normal
When life's transitions feel like everything around you is ending.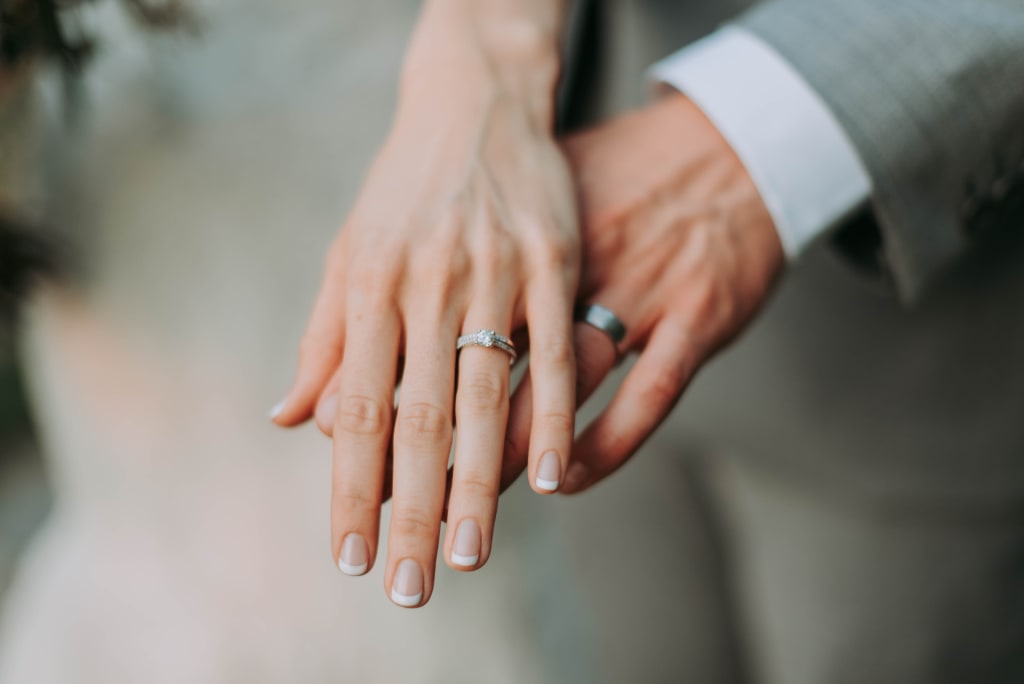 Hey everyone—have you ever had a life transition that was so big, but felt like it was drawing itself out so much, you thought it would never end—this is where I am right now. I know that my life is at the brink of new beginnings with getting married in the next few weeks—insert transitions and big changes. My life is already starting to change with doing big girl things like looking into houses to purchase, and taking my career seriously, amongst other things. It has been a crazy but very rewarding season of transition, because I have learned so much. I know that my "singleness" season will be permanently over soon, and it kind of freaks me out and excites me at the same time.
Getting married is a huge commitment and it is not for the faint of heart—it is for people that want the real deal and that are ready to grow up and do big girl or big boy things. It is not just a title, but also a huge responsibility, and with that, new responsibility. Then, in comes the cold feet syndrome that a lot of us experience from time to time right before we get married. For me, it has lasted for nearly a month, and I have learned to just push past those feelings to get to the other side of the altar to my true love, the one that will love me for the rest of his life. I know that he is worth it, and so am I.
I am not saying that every cold feet syndrome is normal. If you are experiencing any sort of red flags in your relationship, I would suggest that you take it to a mentor and hash it out with them, or leave if it is too toxic of a relationship. That is a different topic for another day but for now, I will discuss the normal feelings of anxiety and cold feet before marrying the love of your life.
Getting married is such an important decision to make, and such a huge transition so it is understandable if you have huge feelings of anxiety and cold feet syndrome—it is not something to take lightly. If I could give one piece of advice, it is to take things slow and process effectively every feeling that you feel, whether negative or positive. Find an outlet for it and be honest with your future spouse if something is truly concerning for you. Taking things in one by one will help you process those cold feet feelings without experiencing a maximum amount of stress.
I also find that journaling is therapeutic when it comes to expressing my feelings, and even writing letters to my future spouse helps me process things and really come to terms with the feelings that I have inside of me and understand that it is not your spouse's fault that you have those cold feet feelings. Your future spouse is probably having those very same feelings so it is best to keep the stress as minimal as possible until after your wedding day. Communicating effectively is important, as well. If you do not know how to communicate well, do some research online, read some books, or ask a mentor for help. Heck, take a pre-marital course as well—those are so beneficial, and it is not just for couples that have issues, it is for every couple that takes marriage, and their relationship with their spouse, seriously.
I find that setting the foundation right BEFORE you get married is important before you walk down that aisle and this is a good place to start—learning to process your feelings in a positive way.
Until next time—here is my current adventure!
proposal
💃 || @peninnahcreations & @freedomdancerss || ❤ - Follower of Yeshua. Jewish Roots 🇮🇱 Traveler. Dancer. #FreeLancer. Artistic. Plant Based. 🌱🌴 Lover of life & all things beachy! 😻
Receive stories by Katheryn Compton in

your feed