Gerry Turner – The Golden Bachelor Spoilers
Gerry Turner is ready for his journey to find love on The Golden Bachelor.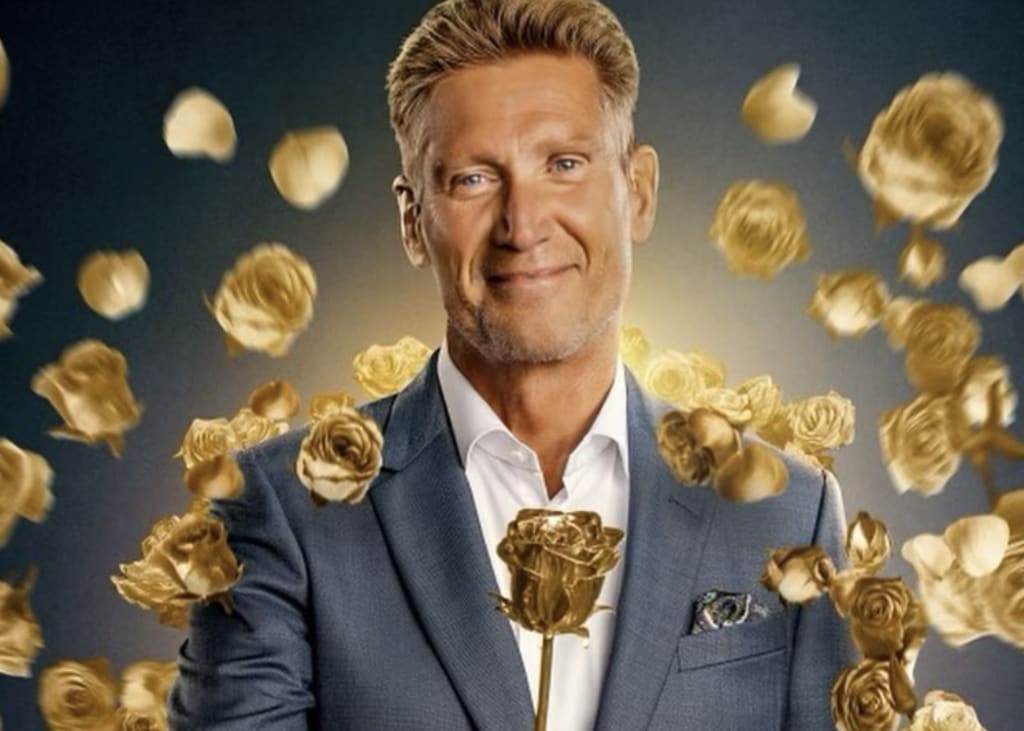 So, if you don't want to know anything before the show starts, stop reading now. However, if you want to know a few spoilers, keep scrolling now.
Gerry Turner
First and foremost, Gerry is the first Golden Bachelor. At 71 years old, he is from Indiana. He was married to his High School Sweetheart for 43 years. When his wife suddenly was diagnosed with a bacterial infection; she died shortly after her diagnosis.
Gerry lives in Indiana. He is a retired restauranteur. Also, he is the father to 2 daughters and has 2 granddaughters.
He was announced as The Golden Bachelor during the Men Tell All on Charity Lawson's season as the Bachelorette. In addition, he was brought on stage during Charity Lawson's Final Rose. Check out my Charity Lawson Final Rose post to read a little bit more about him.
When he spoke to Jessee Palmer about what he is looking for; he said it is a lot different than what he looked for in High School and College.
Since he lost his wife; he knows things will be different.
So, let his journey begin…
Will he find his second chance in love?
The Golden Bachelor and The Bachelor in Paradise
Since Bachelor Nation is used to watching The Bachelor and The Bachelorette on Monday night; this season will be different. So, The Golden Bachelor will begin on September 28th at 8:00 p.m. for one hour.
Also, on September 28th The Bachelor in Paradise will begin at 9:00 p.m. and will return for a two-hour premiere. In addition, there are expected to be many familiar faces in Mexico as well as former Bachelors and Bachelorettes who have been on Paradise. Also, there will be several former Bachelorettes in Paradise.
Gerry Turner Spoilers
Similarly to other seasons, there have been a few spoilers leaked.
Moreover, if you have been looking forward to The Golden Bachelor; it has arrived.
There are 22 women who will be competing for Gerry. In addition, former Bachelor, Matt James' Mom will be on The Golden Bachelor. Due to her son being the Bachelor; she understands the process. Visit Matt James Final Rose Twist and Tunurn post to learn more about her son.
Usually, there are four hometown dates each season. But, Gerry only had 3 hometown dates. So, his final three are the following.
Faith Hill – Faith is a High School Teacher. She is 60 years old and is a thrill seeker. Although she has checked many things off her bucket list; she hopes Gerry will be her adventure partner.
Leslie Fhima – Leslle is a Fitness Instructor. She is 64 years old and is from Minneapolis, Minnesota. Additionally, she is a former figure skater. When she isn't working at the gym; you can find her with her three kids and three grandchildren. At this point in her life; she is looking for someone to enhance her life.
Theresa Nist – Theresa is 69 years old and is from New Jersey. She is very close with her children and grandchildren. Moreover, Theresa is optimistic and ready to love again after her loss. Her fingers are crossed and she hopes it is fireworks when she meets Gerry.
Who Will Win Gerry's Final Rose
Accordingly, Reality Steve has reported that Faith was eliminated after Hometown Dates which means Leslie Fhima and Theresa Nist are his final two. Since they were in Costa Rica for their final dates and the final rose ceremony; there haven't been any reports on who receives Gerry's final rose. Is Gerry engaged?
As always, I welcome your comments. Will you be watching Gerry Turner – The Golden Bachelor?
About the Creator
Hi - I'm Lynne Black, Founder of Fashionista Bombshell Whims!
I'm a Freelance Writer/Blogger and Published Author.
My stories and posts offer a peek into my life.
Of course, my goal is to inspire you through my books and articles.
Reader insights
Be the first to share your insights about this piece.
Add your insights