Fun & Flirtatious Short Wedding Dresses are In!
Short Wedding Dresses are The New Trends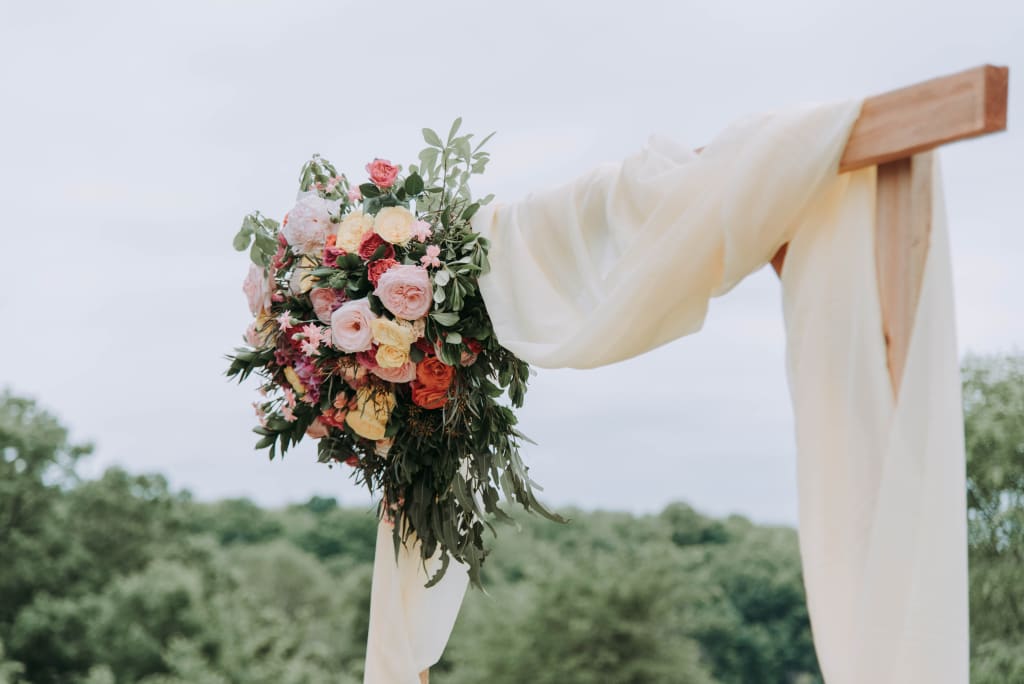 Though ball gowns and A-lines have reigned in the brides' heart since ages, we're in no position to ignore the growing trend of short wedding outfits. Honestly, we are just swooning over it. Aren't we? They are fun, flirtatious, and edgy at their best. And bring back a pure vintage charm.
Imagine that stunning look of your grandmother when she opted for a tea-length satin wedding dress in her 20s. Don't you glance through those black and white wedding photos that drip classic allure every time? Didn't she look timeless in her short wedding outfit?
Lately, modern brides are also falling for tea-length short outfits, thanks to their taste for vintage charisma. From casual affairs to city hall weddings, short dresses are reigning unparallelly. Brides opting for Zoom Wedding in this pandemic are also flaunting their legs in these fuss-free clothes.
In terms of fashion statement, short outfits have already carved its own niche, thanks to the grace and versatility it offers. From modern to vintage inspired silhouettes, short bridal dresses bring a wide assortment of choices in designs, shades, and detailing. You can explore the finest collection of lace, beaded sequins and a variety of breathtaking embroideries gracing these leg-baring beauties.
Embrace the Undeniable Vintage Appeal
Well, short dresses are fuss free. You don't need to worry about tripping over it while gliding through the aisle. With it, you can easily dance the night away, even go to the washroom without a bevy of bridesmaids holding up your dress. Brides who are not having a church wedding might also prefer the ease of carrying a short gown on the beach or in city halls.
Some brides are head over heels in love with the 50's inspired retro look and short gowns are perfectly meeting out their desires. These dresses are pretty interesting as they flaunt your long slender legs while making a flamboyant fit. Other than the length, these dainty beauties still make a fairly traditional wedding dress.
Short Gowns are for Formal Events Too
We know formal weddings are fuss free and going fashionably bold might invite frowns. But there's no harm in going a little unconventional. Short tea length gowns bring the best of both worlds. If you want all the glamour and sophistication of a classic gown, but with an unexpected twist, a tea-length lace gown is not a bad idea either. It brings the grace galore with all the classic elements of ballgown, sans the obstructive length.
Go Unabashedly Stylish with Off Shoulders
Short dresses with off-the-shoulder neckline are a pure bliss. When paired with capped sleeves, rucked bodice, and breathtaking embroidery, it notches up a dramatic aura. Honestly, these leg flaunting beauties are charming grace in every bit. Offering a relaxed fit, and a perfect cool-girl look, short gowns are indeed a fantastic outfit for today's no-fuss brides. Be it the wedding itself or the after-party dinner, these flirty outfits make a great piece for its effortless silhouette, elegant neckline, and beautiful designs.
A Wish-come-true for the Fashion Forward Brides
According to the French Wedding designer Rime Arodaky, tea-length dresses are both romantic and chic. The silhouette is daring yet pleasing to the extreme —a beautiful combination that a modern bride would strive for. While being the epitome of feminine elegance, short wedding dresses are unequivocally non-conventional. Featuring that iconic Audrey Hepburn look, these simple outfits epitomise grace and style at an equal elan. When paired with stunning shoes and matching accessories, it imparts you a true regal poise.
A short gown is multi-dimensional
Though floor-length gowns and skirts are dominating the bridal silhouette, short wedding dresses win hearts. Thanks to their multi-dimensional designs that give the ostentatious long gowns a tight run. Just imagine. How difficult it is to take off your eyes from the legs left bare and the elegance oozing out of it. Moreover, the short silhouette itself leaves plenty of room for embellishment and volume. This will work out in favour of any brides who want to bask in the grace galore on her big day, without looking overwhelmed by their weight.
Last but not the least…
Whether you are looking for a flowing 50s inspired gown or a fitted dramatic mini on your wedding, a short outfit can surely make your day. The options are endless, and you can practically create several stunning looks with one single piece.