Finding the perfect photographer for your wedding
perfect photographer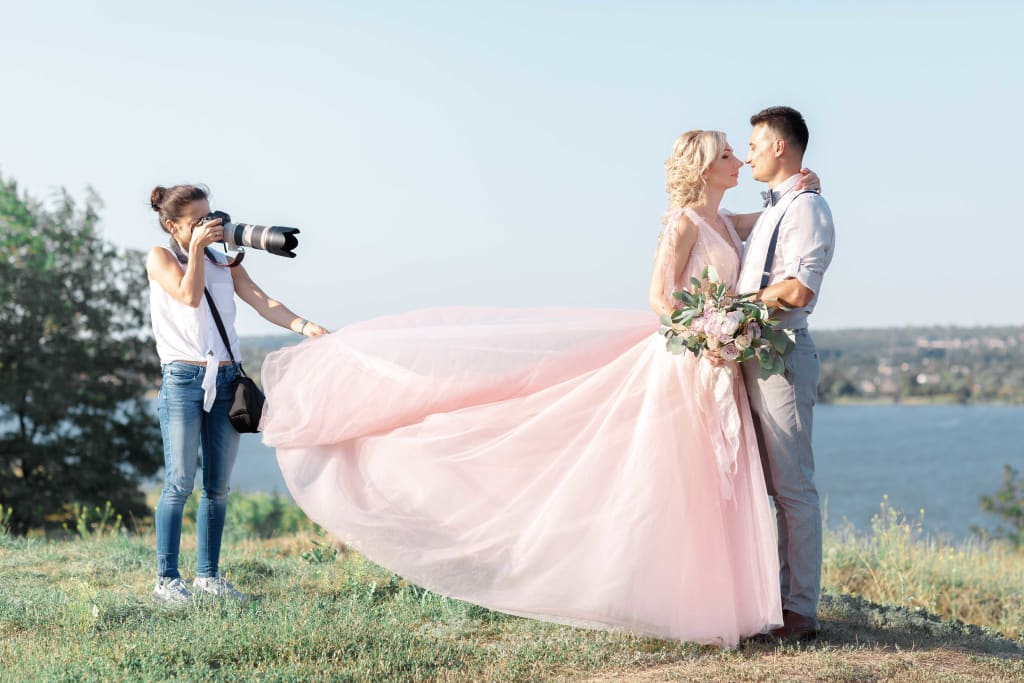 Your wedding day wouldn't be complete without a photographer capturing all the pageantry and wonder of your big day, because although it's great to live in the moment and enjoy the day itself, it's also important to save those moments and have a pictorial record of them for years to come.
The importance of wedding photography for most couples is reflected in their budgets. A study we conducted a while back shows that photography is only second to the wedding reception in terms of the amount of budget allotted to it. This means that, for most people, your pictures are just as important as your food, drink, venue and DJ.
So, when you are thinking about hiring a photographer, here are a few things to keep in mind.
Also Read: Wedding Planner in Agra
1. Look for wedding experience - Shooting a wedding is its own animal and has its own peculiar demands, so you would be taking a risk hiring a rookie or someone who doesn't have much wedding experience. Thus it's best to ask to see a photographer's portfolio and ask them questions about their experience.
2. Ask about their style - Some photographers shoot in a particular style (formal and posed, photojournalistic, etc.), so if you have a certain style in mind you need to find out if they would fit your style.
3. Ask about their packages - Any photographer that has shot weddings usually has created packages with different price tags and offerings. This can give you an at-a-glimpse idea of what they offer and how it might fit into your budget.
4. Ask for referrals - You should not only ask them for referrals but scour the Web and ask around on your own to see what prior customers' experiences have been using a photography vendor.
5. Get it all in writing - Make sure when you choose a photographer you get all the items down in writing - including the cost and date - and agree on a down payment or deposit of no more than half the stated full cost.
6. Look for value adds - Some photographers might provide extra services above and beyond just regular photography, so you should ask what else might be included. For example, some photographers use photo studio software to help them stay better organized.
Some photography studio software / photo studio software packages might also include tools for engaged couples like wedding websites and such, so you should inquire what else they might be able to provide for their stated cost.
One of the things that an engaged couple usually has in common is the kind of music they listen to. Music is the one thing that can bond people together, that can get people to move, that can set a mood or change the vibe of an event. It is truly transformative, which is what makes it such a critical component of your wedding.
Lots has been said about taking the iPod route for your wedding and just creating lots of playlists, plugging your iPod into a venue's sound system and playing your favorite tunes all night.
But for this to work flawlessly, you need to know your crowd, have an impeccable sense of timing, have decent taste in music, have enough mixes for if the mood changes (or if you want it to change), have reliable staff who knows how to run the sound system and fix it if it goes down, and so on.
So if there's any doubt about any of these, you might just be better off hiring a professional DJ who has the expertise, experience and equipment to ensure your music will be a highlight of the evening. Plus, with most DJs, you get a built-in emcee who can take care of all the introductions and such.
When hiring a DJ, there are a few things to look for. First on that list is experience DJing weddings.
Next is a presence as an emcee (great voice and a graceful demeanor go a long ways here), followed by a wide selection of music that you and your guests will enjoy, equipment that meets your needs, flexibility to work with your venue and other vendors and reliability/dependability.
To check up on that last detail, you should also ask them for the names and contact information of references so you can check up on other weddings where they have DJed.
Finally, your DJ should run a well-organized business, so you can ask them if they use DJ booking management software that gives them tools to stay better organized.
DJ booking software affords them resources so they can stay on schedule, keep their client details and song lists in good order and track all their estimates, invoices and payments. Such DJ booking management software might even provide them with tools to better coordinate with you online like shared calendars, song lists, and the like.
Visit us at dreamzweddingplanner.com