Experience the joy of riding a vintage car on your wedding day.
Aaalimousines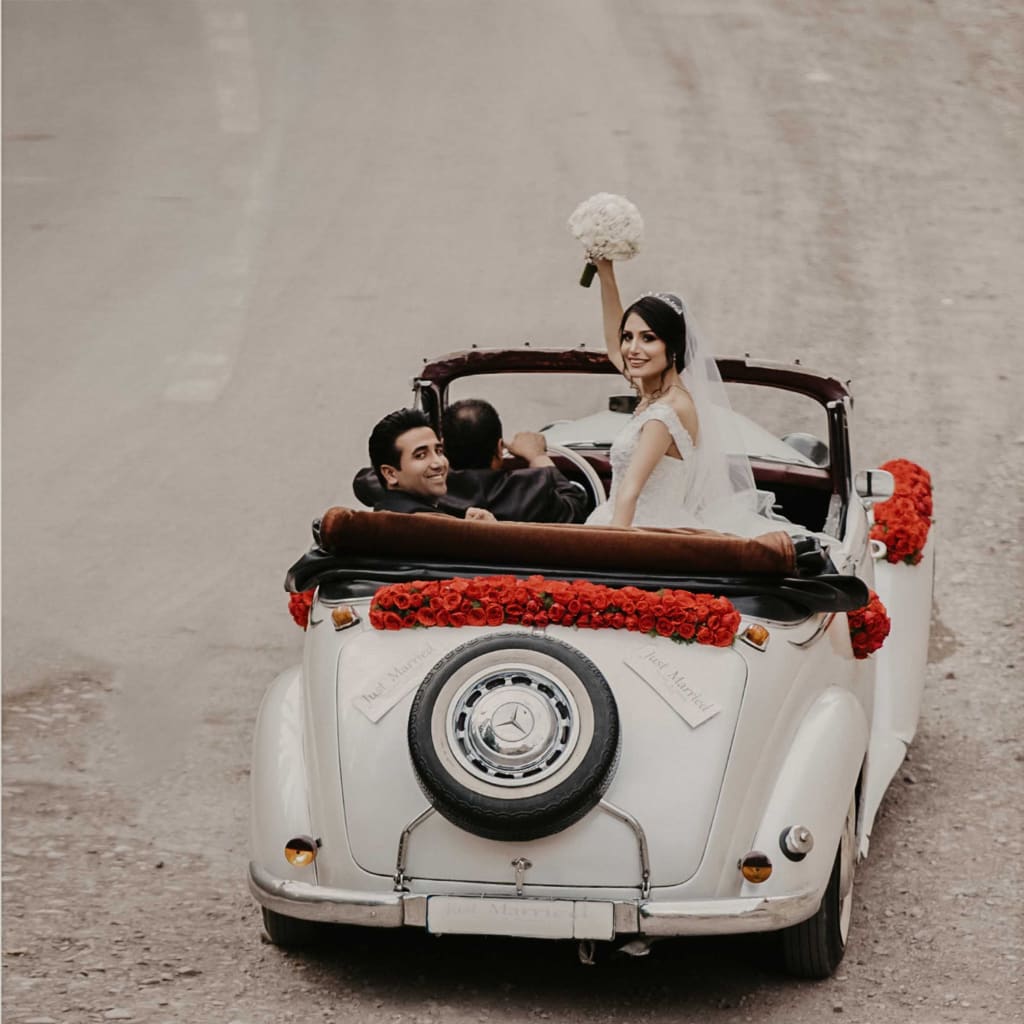 Are you looking for a luxurious classic or a vintage car for an upcoming event like a wedding in Dublin? Let the best concierges in the classic car hire industry arrange all the wedding transportation for you. You can avail all kinds of vintage cars for all your wedding events in Dublin.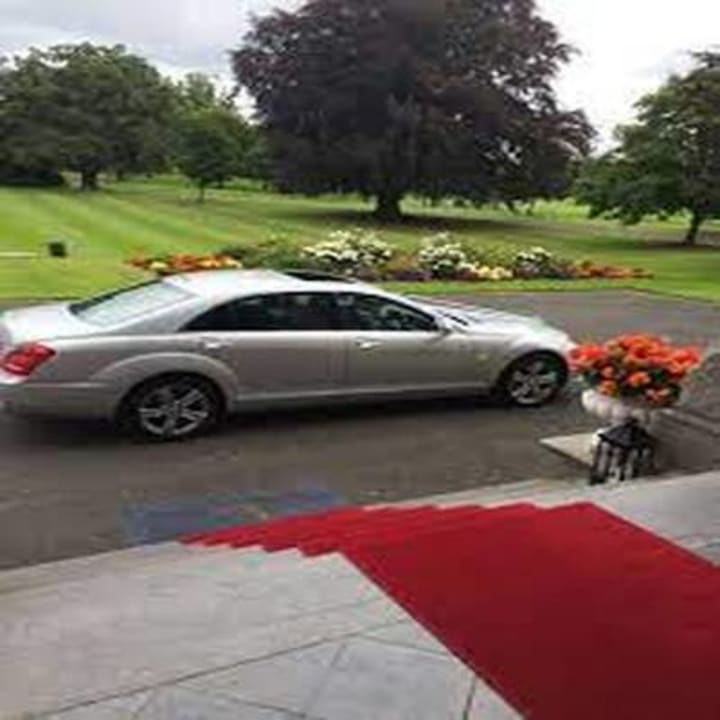 AAA Limousines can provide you with a wide range of wedding cars. The great 1930s style Silver Lady, outstanding convertible Regal Regent, Royal Regent, the Baby Bentley, Chrysler white ghost, the long-wheelbase Mercedes, and the outstanding Mercedes GL 6 seater luxurious SUV. .
Every vintage car has its unique style and unique look set. You can choose one or more from the wide range of fantastic vintage or modern cars. All such vintage wedding cars will let the couple travel in comfort, luxury & style. You can add a unique charm to your special day with a fleet of vintage wedding cars to choose from. All such vintage cars come with a helpful uniformed driver, ribbons of your choice & ice cold bubbly . In fact, it is a perfect package for your big day.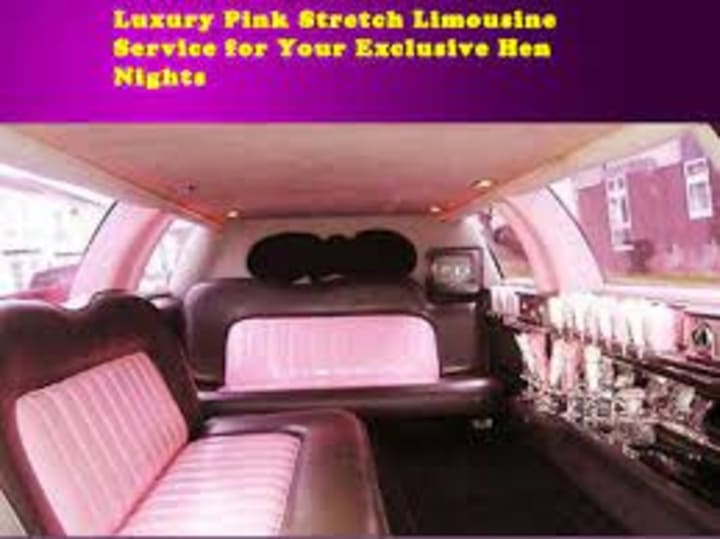 We specialize in vintage wedding car hire using beautiful classic cars and limousines. We have a wide range of vehicles available, all fitted with the license for public hire. We also provide professional chauffeurs to drive them and will customize your car to suit any need.
Such timeless vintage wedding car hire allows you to have a grand arrival at your wedding venue that you dreamed of. The Vintage and Classic wedding cars have a great demand in a most traditional wedding or bring some uniqueness to contemporary weddings. Anyway, all such wedding vehicles will get some excellent experience in any wedding transfer.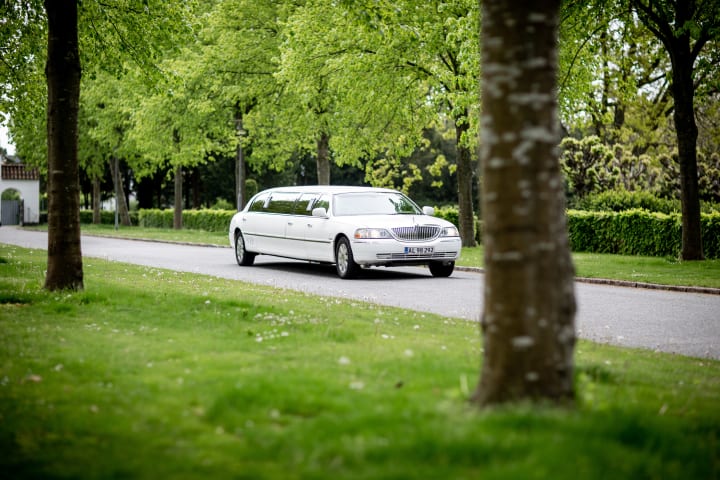 Hire wedding vehicles from AAA Limousines in Dublin. We provide stupendous wedding transportation which will make your special day memorable and grand. We have many wedding cars to choose from with various different styles and will help you make your special day for years to cherish. Your wedding day is a once in a lifetime event and our expert chauffeurs will make it unforgettable.
A wedding is a lifetime event, AAA Limousines in Dublin feels privileged to supply the wedding car to make your day truly special. They have been providing vintage wedding cars for decades and generate experience over the years.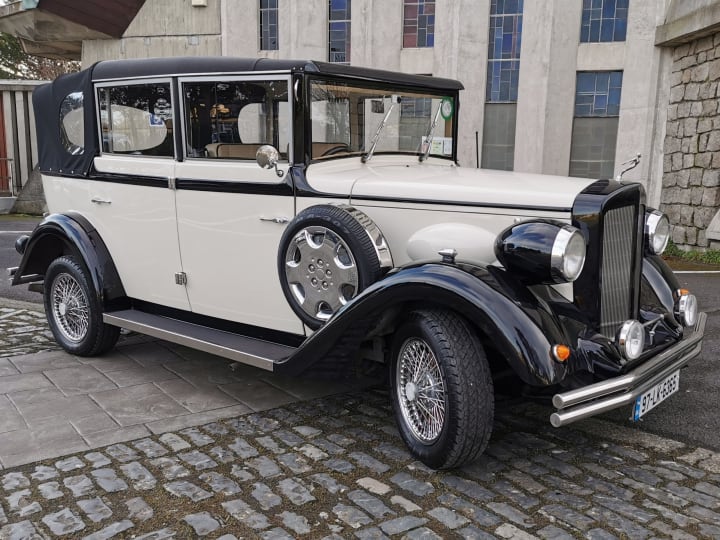 Limousines are ideal for weddings, corporate events and any special occasion. Also, you can hire Limos to pick you off from the airport. AAA Limousines is the best limo hire company to rent limousines in Dublin. Our chauffeurs are courteous and professional in their appearance and behavior at all times. You can also contact us for all your limousine hire Dublin needs.
AAA Limousines - Dublin Limos is a vintage and classic wedding car that hires superb wedding cars who have many years of experience providing you with the best wedding car hire service possible. They guarantee you that you would never forget the joy of riding a vintage car & feel like royalty on your wedding day. So, what are you waiting for? Book one of them Today.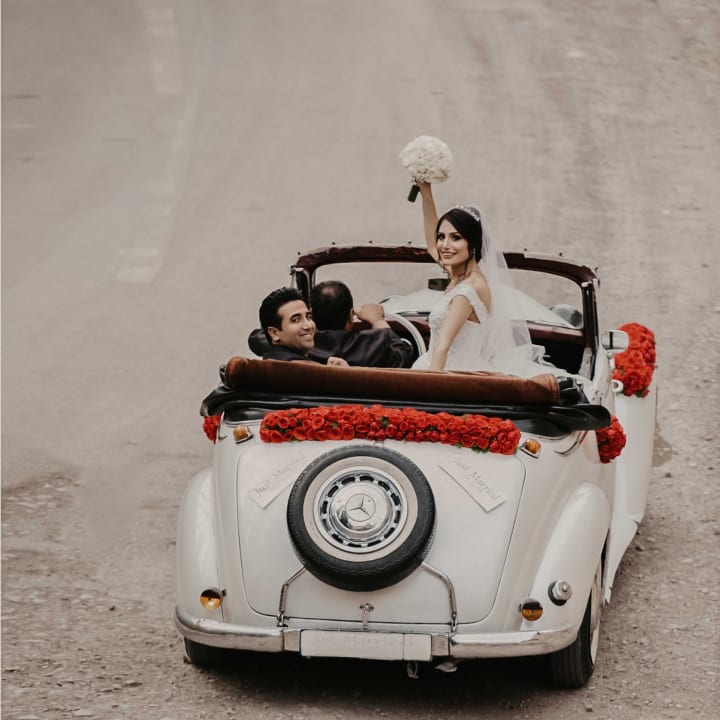 AAA Limousines specialize in chartering wedding cars in Dublin for any occasion. We promise to make this very special day one you will never forget. You will be treated like royalty and given all the special attention you deserve. We provide you the best in limousines, The Baby Bentley, The White Bullet and Royal Regent etc. For more information, reach us at 0871300300!
-------------------------------------------------------------------------
Hello, You can Listen our podcasts, important topic about -Airport transfers enhance your comfort & offer you a great deal more than you expect.
Click here Links-https://dublinlimosmkt.podbean.com/e/experience-the-joy-of-riding-a-vintage-car-on-your-wedding-day/ https://soundcloud.com/user-259660437/experience-the-joy-of-riding-a-vintage-car-on-your-wedding-day
https://www.reverbnation.com/aaalimousines/song/32847506-vintage-wedding-car-hire
https://audiomack.com/aaalimousines/song/experience-the-joy-of-riding-a-vintage-car-on-your-wedding-day
travel
We are Dublin's No 1 limousine chauffeur drive company, providing a top quality service which gives an experience to remember. All our bookings come with 7up for the children and complimentary bubbly for adults.
https://dublinlimos.ie/
Receive stories by aaalimousines in

your feed