Cake Design Ideas for your Wedding, Engagement, Anniversary or Bachelor Party
Here is the collection of cake designs that may be 'icing on the cake' for your special day......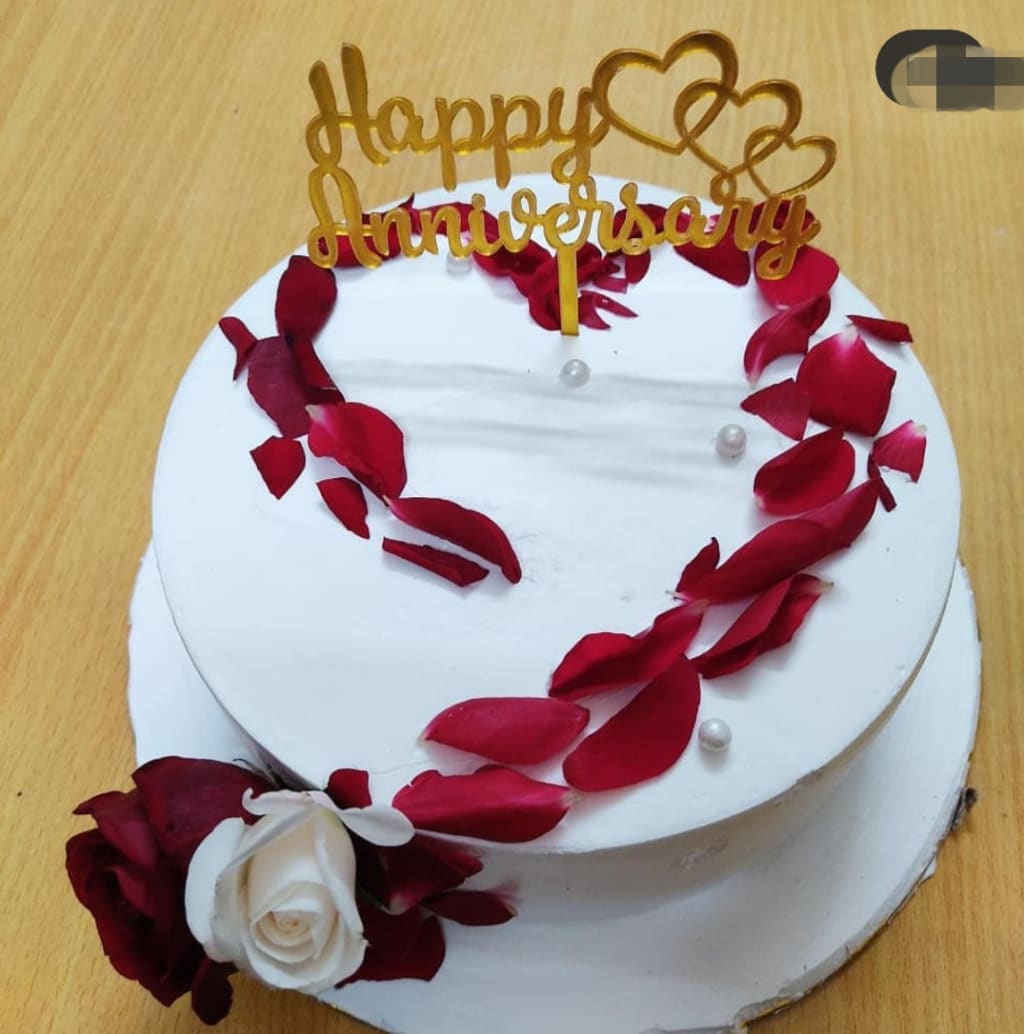 Some people have special values in our lives, and we always try to make every moment special with them. These moments are incomplete without a beautiful and yummy cake.
A Cake is the best way to show your feelings of love, happiness, and joy. On top of that, a designer cake will surely add more happiness and surprise moments to the lives of your loved ones.
Either on Valentine's or your engagement, even on a wedding or wedding anniversary, these cakes will be the perfect piece of art to celebrate your occasion. These beautiful and designer cake arts are perfect to surprise your other half.
In this post, I am going to present some cake designs that are simple to bake, yet appealing enough to make your day. These cake designs can be easily baked at home, or if you want you can contact your nearest bakery shop.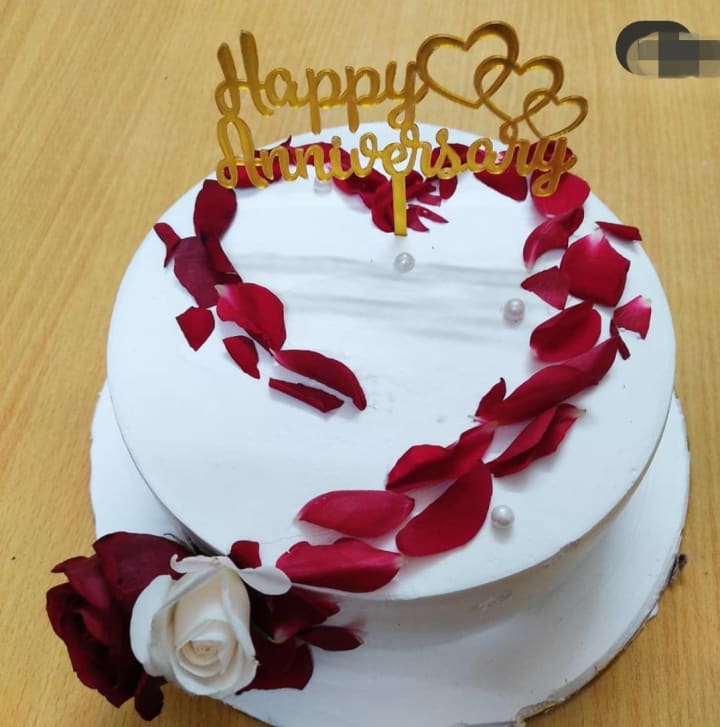 A simple cake topped with rose petals in a heart shape will surely be a great surprise. It is a simple yet beautiful cake with real rose petals. It can be made in any flavor you like.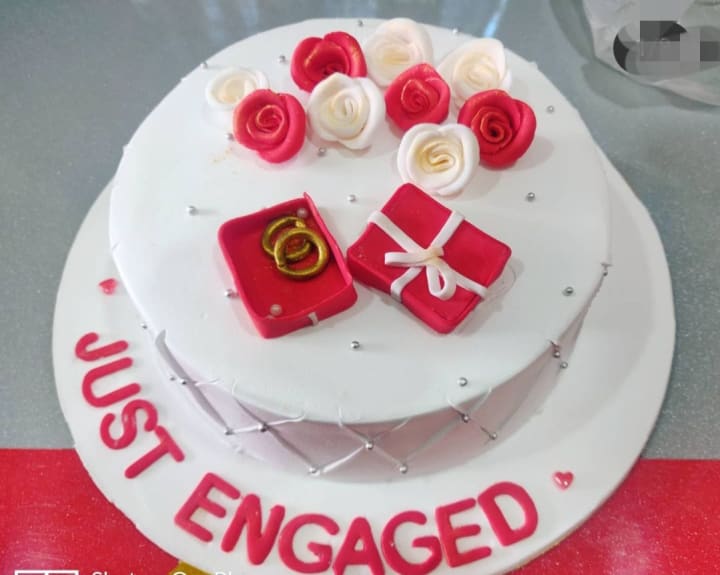 This design will be the perfect fit to make your engagement special. Handmade sugar paste roses and edible fondant rings on the white round cake are quite decent yet appealing. The ring box with rings is making this cake more beautiful. You can keep original rings in the box to make it more attractive.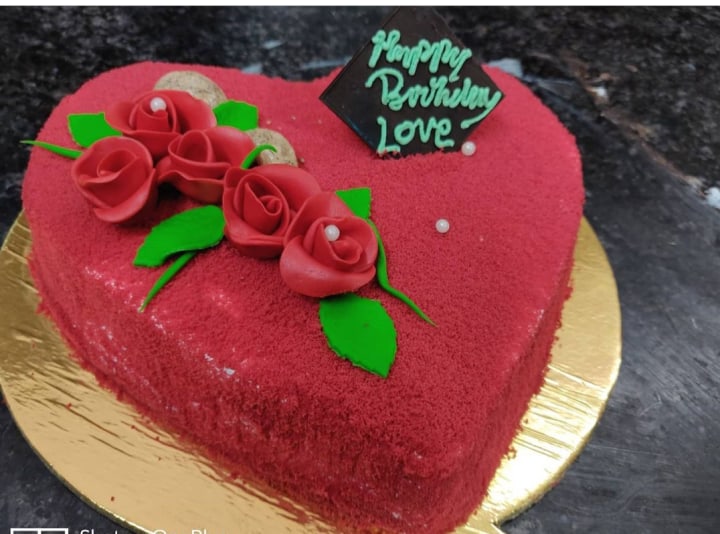 Are you or your partner is a lover of red velvet cake like me? Then this beautifully designed red velvet cake with red roses and green leaves will be an ideal present. It is full of red velvet with a creamy texture from inside to outside. I am personally fond of this flavor. Everyone should try this at least once in his life.
It's a "couple cake" for lovely couples. It will remind you of all those special moments that you spent with your love. Black fondant (sugar paste), cut in the shape of a couple on top of the cake is the main attraction of this cake art. Different poses of couples on the side of the cake will take you back to your earlier days' love and a red bow is giving it an additional beauty.
A small heart on top of the cake with a heartbeat is unique in itself. Moreover, an array of hearts on the edge of this cake will give an emotional touch to the environment. This cake will be quite awesome to dedicate to your lifeline.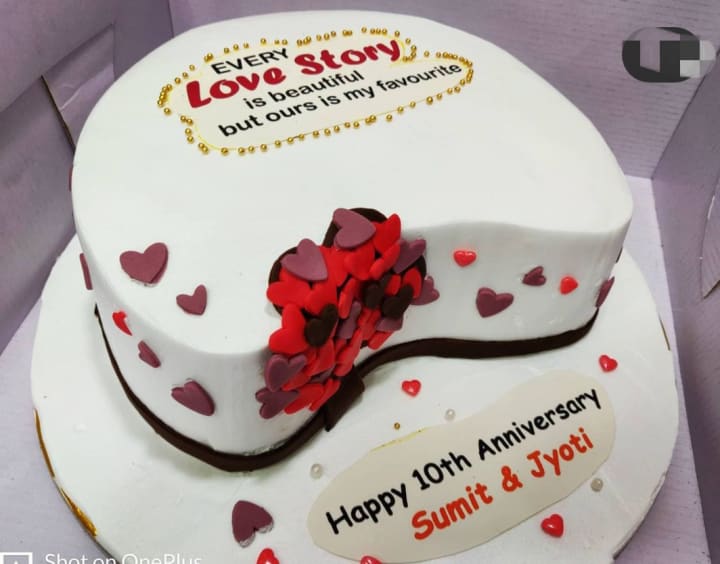 "Every Love Story Is Beautiful But Ours Is My Favorite", a perfect quote dedicated to your partner. A cake with a tree of hearts and a heart-touching quote on it is just beautiful. We can add a couple in front of the tree in proposal style to make it more attractive. What do you think?..
A Heart Shape Chocolate Truffle Cake, isn't it mouthwatering?? I am just wondering that this cake comes out of my screen and I will not even share it with anyone. This cake design can be named either a Proposal Cake Design or an anniversary cake or a Love Cake for your partner. What would you name this cake???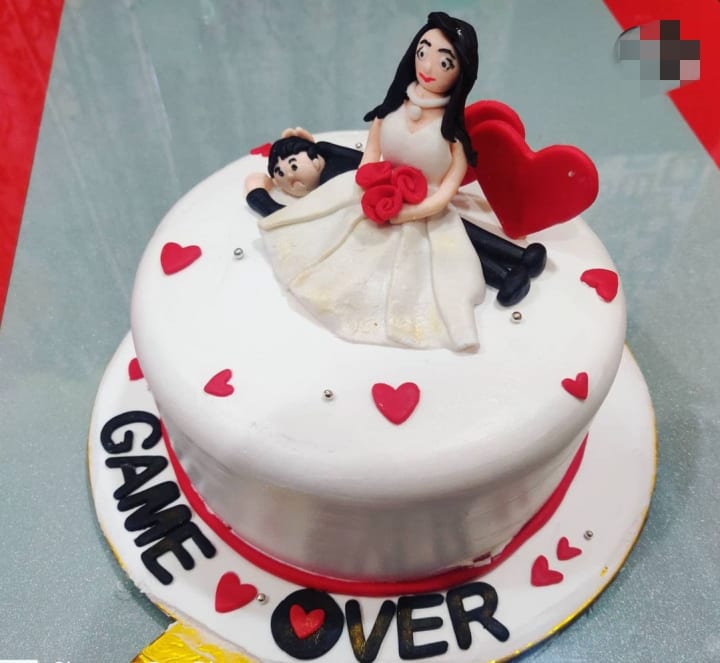 As you can see a bride and groom on the cake, we can easily assume it's a Wedding Cake. The bride sitting over the Groom indicates that she is the real boss at home & the Game is over for the Groom. The design on the cake is handcrafted sugar paste art which is fully edible.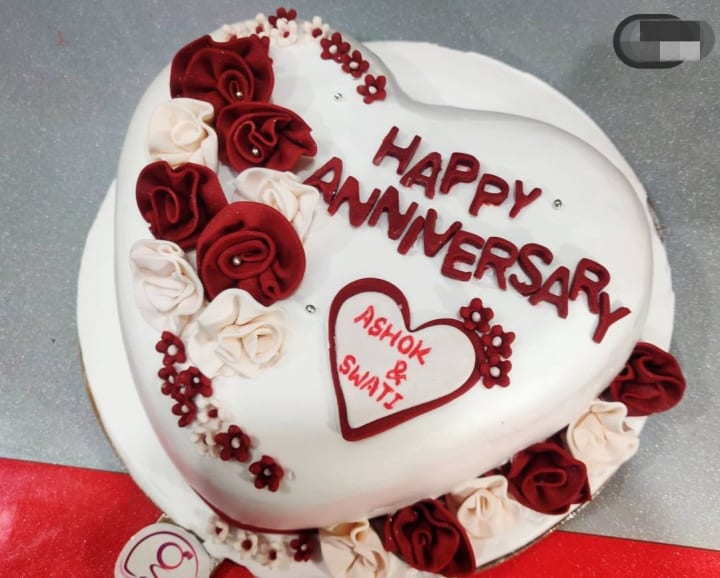 If you want simply a good designer cake, a wedding anniversary cake in heart shape with fondant flowers on top is a decent cake option for your special day. You can try more color combinations like White-red, White-Pink, White-Blue, or more options depending on your party theme.