Best Honeymoon Location – La Jolla, CA
La Jolla is packed with things to do for fun, whether you are with friends or that special someone for a honeymoon. It is known as one of the most desirable honeymoon spots in California.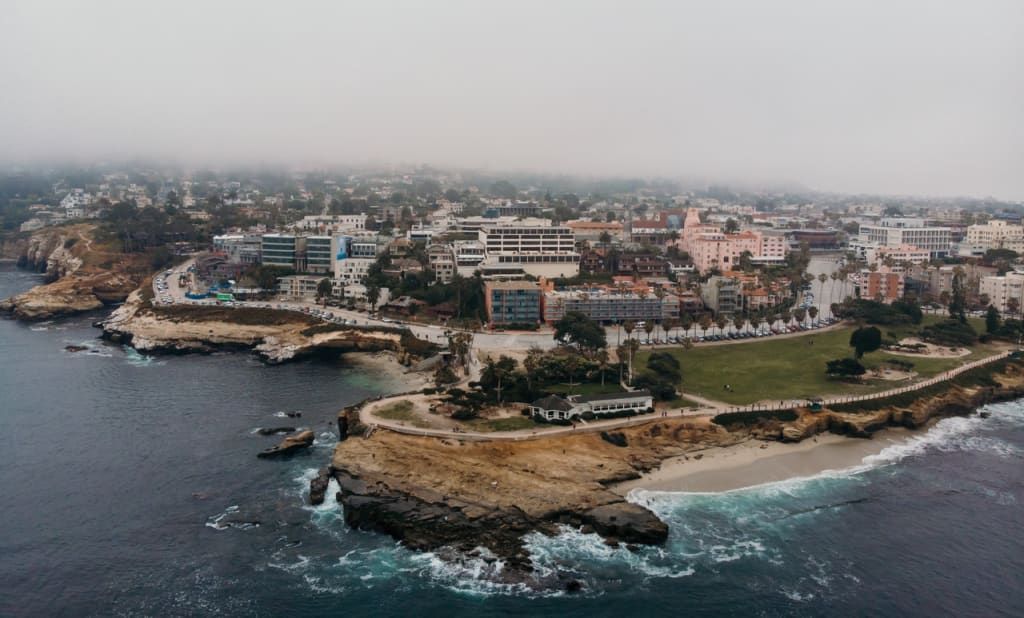 La Jolla by Adnorf from Pexels.jpg
OK, the first thing you need to know so that you don't stick out like a tourist is it is pronounced La Hoya. It is one of the coastal settlements established by the Spanish during the colonial period.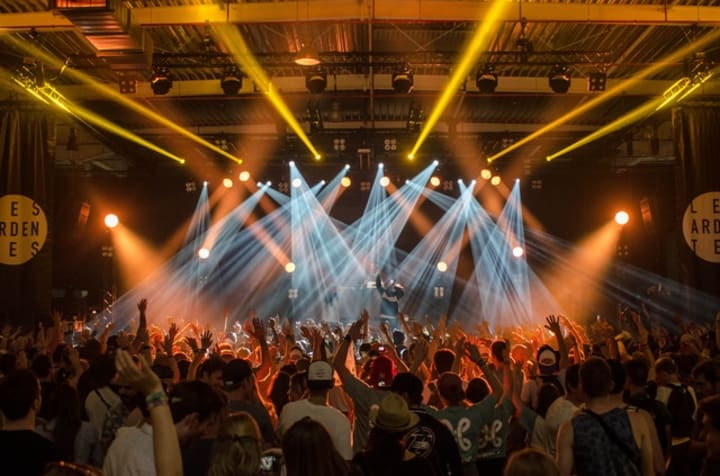 A romantic dinner and an evening of dancing are readily available for lovers here as there are dozens of world-class restaurants, nightclubs, and hotels in the city.
In this piece, we will suggest some fabulous sights to see, things to do, and where to eat here in the romance capital of La Jolla, CA, where a romantic honeymoon adventure is an expectation.
If you just want to lay on the beach or take a dip in the ocean, visit La Jolla Shores. If you snorkel, La Jolla is probably one of the best places in America to do that. Plus, if you like spelunking, you can visit the seven caves in La Jolla Cove once inhabited by pirates. Perhaps you'll find some gold in White Lady, Sunny Jim's Cave, Little Sister, Sea Surprize, Shopping Cart, Clam's Cave, or Arch Cave.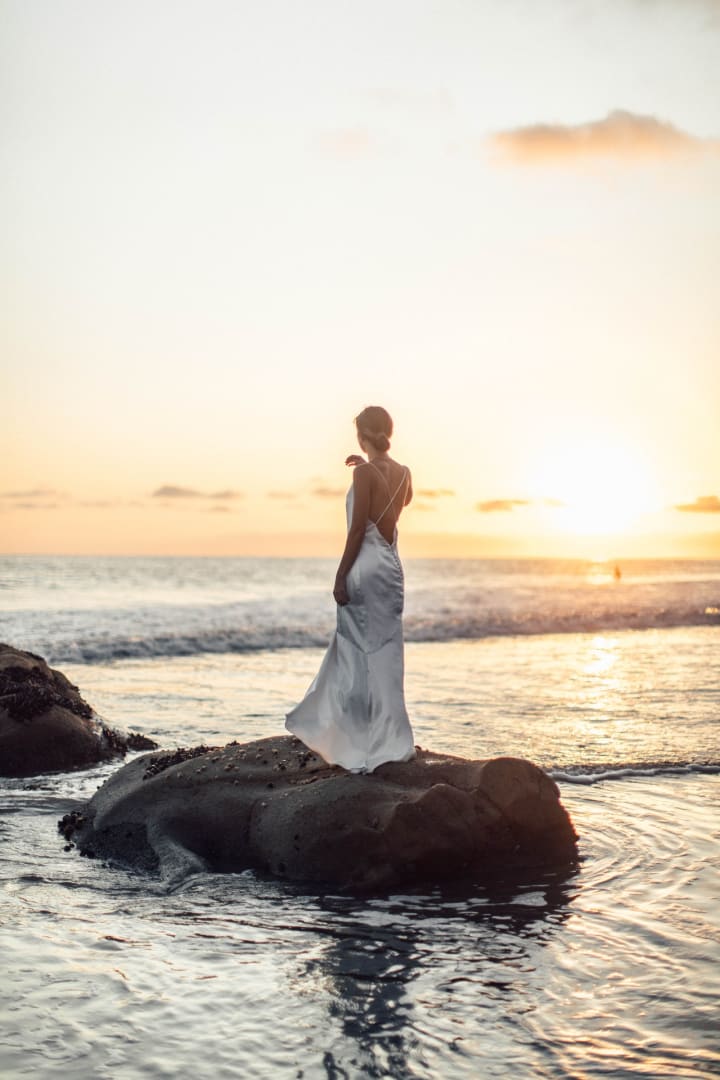 The White Lady Cave
The White Lady Cave is one of the most inaccessible caves in La Jolla, CA. Take care here and watch for the waves, especially at high tide. The cave is named for the young bride who got swept away and drowned. She was out looking for seashells when a wave washed over her. She was swept away before anyone could help her. She is rumored to haunt the cave to this day.
Today, you can take a tour of the cave in a kayak or rent kayaks nearby, as only one of the caves, Sunny Jim cave is accessible by land.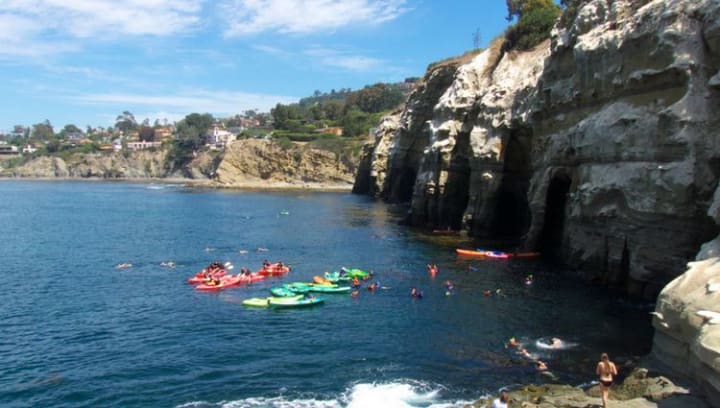 The Sunny Jim Cave
The only way into the Sunny Jim Cave short of renting a boat is to take a tour starting from the Cave Store. There are two rumors that float around La Jolla about the entrance to the cave. One is that boot-leggers dug the cave during Prohibition to run liquor to awaiting boats.
The other is the owner wanted to capitalize on the intrigue surrounding the caves, dug a tunnel from the cave to his store, or vice versa so that he could charge admission. High traffic days cost $10 and other days are $7 for adults and $7 or $5 for the kids. It is advisable to make a reservation.
WARNING: The tour includes walking down and up 145 steps. Make sure everyone is up for the trip.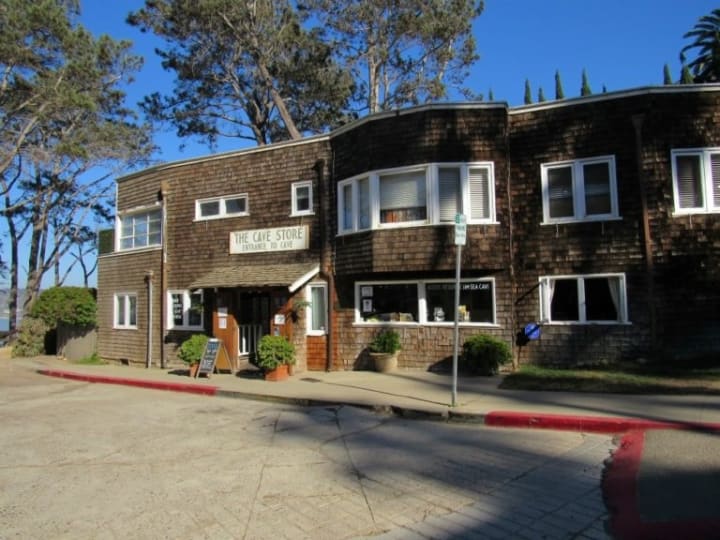 Visit the Torrey Pines Reserve
If your honeymoon plans include hiking options in La Jolla, you will find many to yours and your partners liking. Unlike the wedding and honeymoon, you won't even have to do any planning after you decide.
Torrey Pines Reserve has trails of various difficulties, a beach, and several species of pine and the occasional "Doctor Seuss" trees that are native to La Jolla, CA.
Beyond hiking is the glider port, you can rent a glider and soar over the cliffs and beaches like a bird. Watch the dolphins and swimmers, or sneak-a-peak into the backyard at one of the glorious mansions. You might even spot Bill Gates, Deepak Chopra, or Alicia Keys strolling the beach below the cliffs.
La Jolla Cove
La Jolla Cove is open to everyone and remains one of the most exciting things to do in La Jolla. It is a favorite of locals and foreign visitors, with breathtaking sunsets and those amazing sea lions. If you travel with your little ones, there are lots of kids' activities they can take part in as you enjoy a great time with your significant other.
La Valencia & The Lodge at Torrey Pines
Known locally as the "Pink Lady," La Valencia is a favorite honeymoon stay. After touring the area and having the best time, you need to find a great time to relax and share great moments. La Valencia is one of the best hotels in La Jolla, CA.
Another 4.8-star rated hotel is The Lodge at Torrey Pines from $379 per night, expect to pay much more for the honeymoon suite. But you can also expect to be thoroughly pampered with room service, champagne, and an on-call masseuse.
Pick a spot ahead of time, make a reservation, let them know it is your honeymoon dinner, and the staff will organize a romantic dinner for two. You can even make your menu choice ahead of time, so everything is prepared.
Top Five things to Do in La Jolla, CA
This video was created and uploaded by Wanderlust Wellman. If you enjoyed it, like or subscribe.
Takeaways
The points shared above are just some of the many reasons visiting La Jolla, CA for a romantic honeymoon with your partner is a memorable experience. Make your honeymoon last a lifetime with the memories of La Jolla.
If you enjoyed this, leave a tip. Thanks.