Beautiful Collection of Body Jewelry for a Summer Wedding
Collection of body jewelry for a summer wedding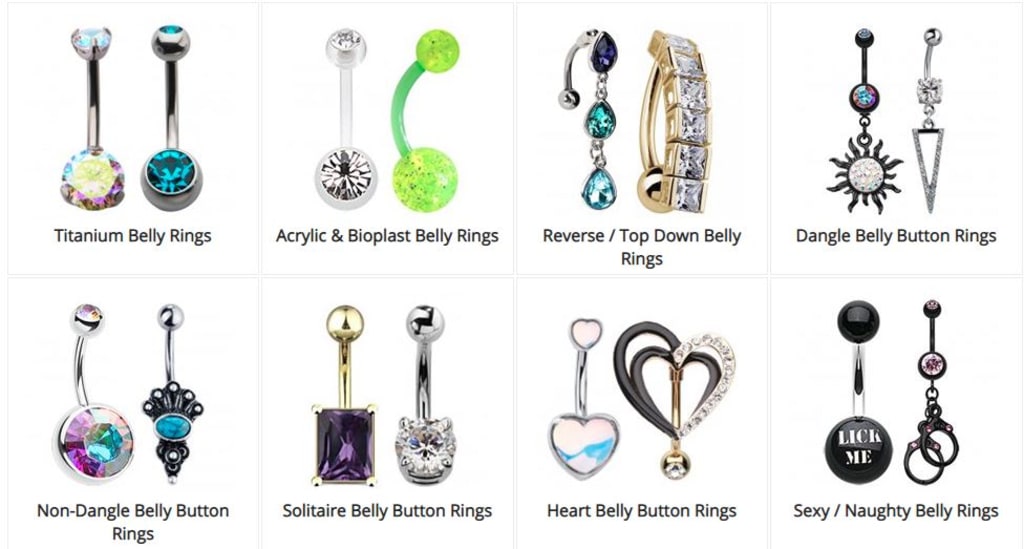 Body Jewelry by Freshtrends
Summers are all about flaunting your body by adorning it with precious jewels. And when the wedding season is already here, who doesn't want to look the best? Body jewelry is ideal for every bride to show off her assets in the most dramatic way. Also, the elegant and chic designs of jewelry can give a makeover to any of her outfits in no time.
So, if you are a bride-to-be and want to put forth a style expression, make sure to shop for the best body jewelry for a wedding in summer. To help you out, we have created a list of some jewelry items that would be perfect for the season:
Armlets: An armlet is a must-have piece of body jewelry for every bride-to-be. It is perfect to wear with wedding dresses and honeymoon outfits. Whether it's a thin band with a simple design or something in lace, all are perfect to add class and elegance to your dresses.
Belly Button Rings: Belly button piercings are tricky to heal, even if you do everything correctly, and the more difficult part is to choose the perfect navel jewelry that will go with every occasion and party. Before you head outside for your honeymoon, make sure to shop for a beautiful belly button ring. These rings look feminine and sexy and are perfect to showcase your bikini body. The best thing about them is that they look great with everything—bikinis, shorts, skirts and more.
Handcuffs: Handcuffs are perfect for newlyweds to make a fashion statement. From simple and delicate designs to chunky statement pieces, pick anything that matches with your wedding dress. You can also pick an all-in-one piece that goes with all your outfits.
Back Chains: What can be a better way of flaunting your sexy back than with a bold and sexy back chain? No matter whether you are about to wear a backless gown at your wedding/reception or strapless dresses and tops on honeymoon, back chains would perfectly complement all your fashionable dresses!
Shoulder Chains: Shoulder chains are body jewelry pieces which stress your shoulders, arms, neck area and sometimes even the back. They come in a variety of designs and styles, thus making it easy for new brides to pick the ones that match their taste. Go for a lacy rhinestone shoulder chain or look for something in pearl.
Anklets/Foot Chains: Nothing can be more romantic and soothing on a beach than walking with a perfect anklet or foot chain. The best part: it looks ideal with all summer outfits. Pick a stunning and sexy anklet/foot chain that goes perfectly with all your fashion dresses.
Head Chains: If you want to create a boho look with your honeymoon outfits, then make sure to shop for a subtle head chain. These adorable hair accessories will refresh your beach hairstyles while helping you create an ideal boho-chic look.
Nose Rings: A nose ring is a piece of jewelry for the bride that never goes out of trend no matter what season. And when your wedding is around the corner, nothing can beat them when it comes to enhancing your looks. Go for a gold nose hoop ring or a diamond nose ring to add elegance to your party look. A nose piercing is the most common body piercing, and we can modify our body through any kind of piercing for a different look. Nose piercings look amazing, especially for a wedding party or any traditional theme. Body piercings are permanent modifications to your body, and you have to choose the perfect nose piercing or any other body piercing jewelry that will perfectly go with your look.
Good luck!