A Helpful Guide on Dry Cleaning a Wedding Dress
Your wedding dress is probably one of the most precious items you owned in your lifetime. Of course, it holds a lot of significant memories from your wedding day that is why it is a must-keep possession.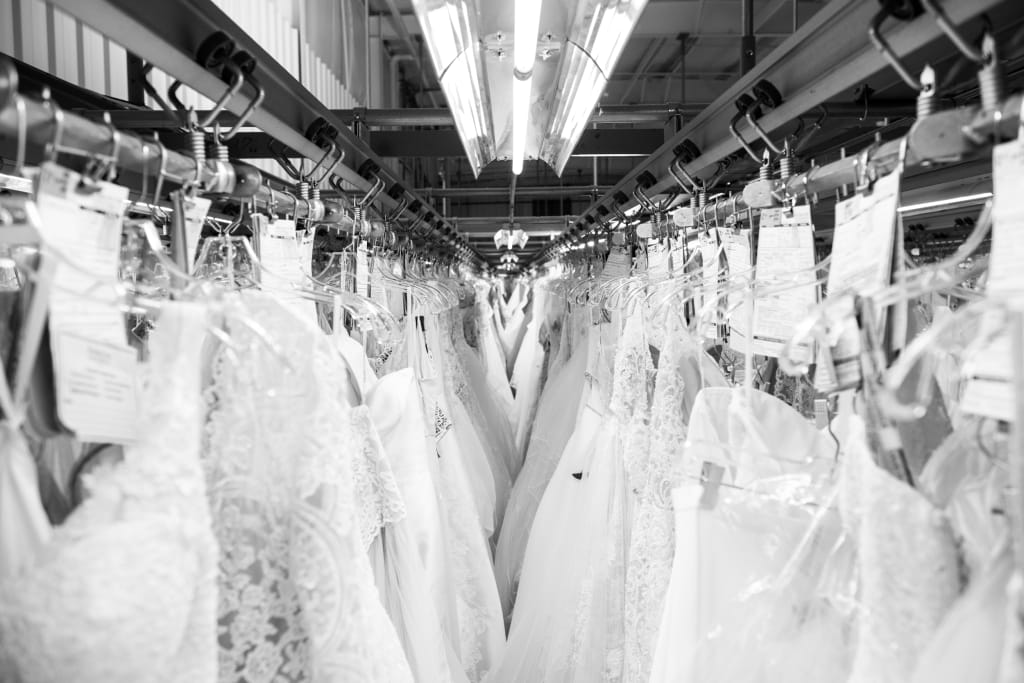 However, wedding dresses as expensive as you bought them, they are also very sensitive to stains that can cause yellowing if not cleaned well.
If you expose it to light, heat, and moisture, there is a high possibility of stains to form and stay in your dress for a long time. That is why dry cleaning a wedding dress is highly recommended for every bride most especially if you plan to use and keep it for future purposes.
If you do not have any idea how to properly dry clean your wedding dress, we prepared a helpful guide for you to avoid the yellowing of your precious wedding gown.
Know what caused the yellow stains
Stains are everywhere. Your gown can acquire stains even before you use it, especially when you did not store it properly. Your makeup, the oils from your perfume, food sauce, and the dust contribute largely to the yellowing of the fabrics of your wedding dress.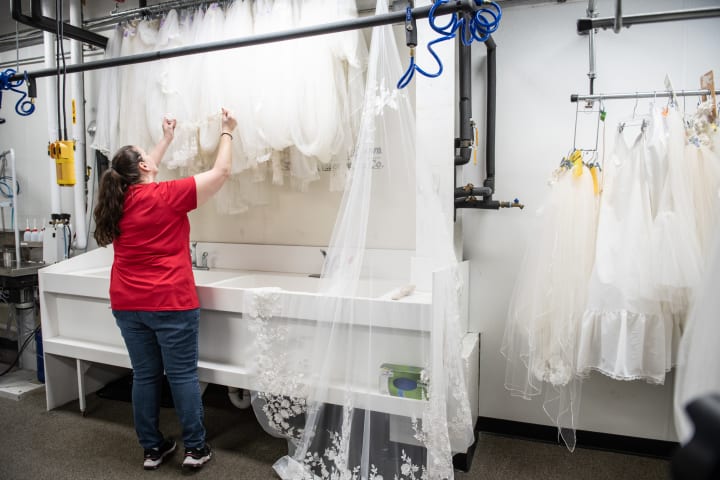 Specks of dust can set-in through the seams of your wedding dress that can cause dirt to form and results in damaging your gown. Wedding dresses that are exposed to heat, light radiation, and moisture are also susceptible to yellowing.
That is why before you send your gown to the cleaning and preservation company, it is important to know first what caused the yellowing so that the dry cleaning company will know what steps to do during the wedding gown preservation process.
The cleaning methods
Cleaning your wedding dress is the most important step in the preservation process. This guarantees that both visible and invisible stains are removed. There are two types of cleaning methods - wet cleaning and dry cleaning.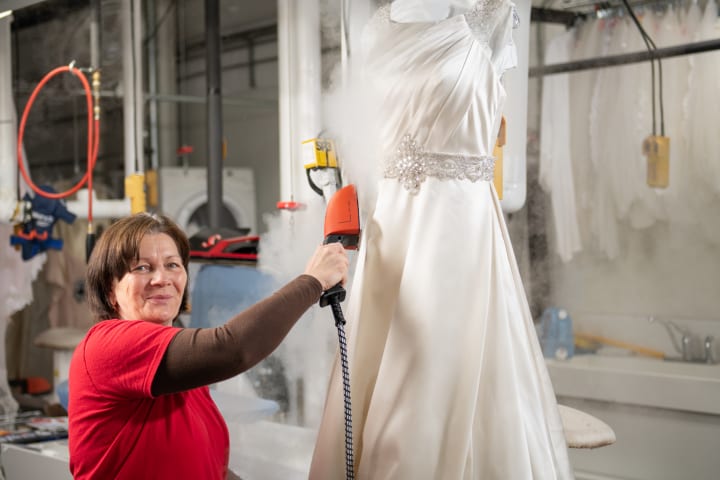 The method used in cleaning your gown depends on the fabric of your wedding dress. To make sure what cleaning method best suits your gown, let the preservation company help you. Fabric experts will evaluate the fabrics and embellishments of your wedding dress to know what cleaning method is best suited for it.
Wet cleaning is applicable for wet-based stains and fabrics that are made of synthetic fibers. With the use of water, stains from food and sweats are removed. The dry cleaning method on the other hand is more popular among brides as it easily eliminates oil-based stains such as food sauces and oils from Eau de perfumes.
More About the Dry Cleaning Method
Dry cleaning involves the use of chemicals. Some dry cleaning companies use the PERC in their cleaning process. This kind of chemical is known to be detrimental to fabrics that sometimes result in fabric burning. Other dry cleaning companies use upgraded systems such as the SYSTEMK4.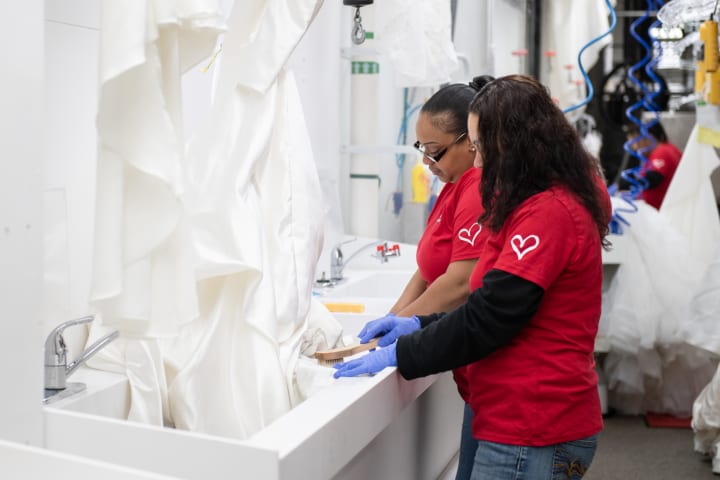 This is a very powerful cleaning system that is organic which guarantees that delicate fabrics and embellishments of your wedding dress are safe. It is also proven to be more effective in removing stubborn stains acquired by your wedding dress. Plus! It is environmentally friendly. At least you were able to help mother nature in the course of your preservation.
The costs
When it comes to wedding dress cleaning and preservation, you need to be careful in choosing the company that will do the process. Make sure to ask questions on how they will handle your dress. The price and the inclusion of their services should also be considered. Of course, you will need to go around your local bridal shops to search for a cleaning company that fits your budget.
It is expected that the price may vary. Cleaning a wedding dress can cost from $150 to $300. Cleaning companies determine the pricing based on the fabrics, ornamentations, and the condition of stain in your wedding dress. The more luxurious the wedding dress, the more expensive the price of the cleaning method is usually. Here at Trusted Wedding Gown preservation, we charge a flat fee of $179!
Preservation kits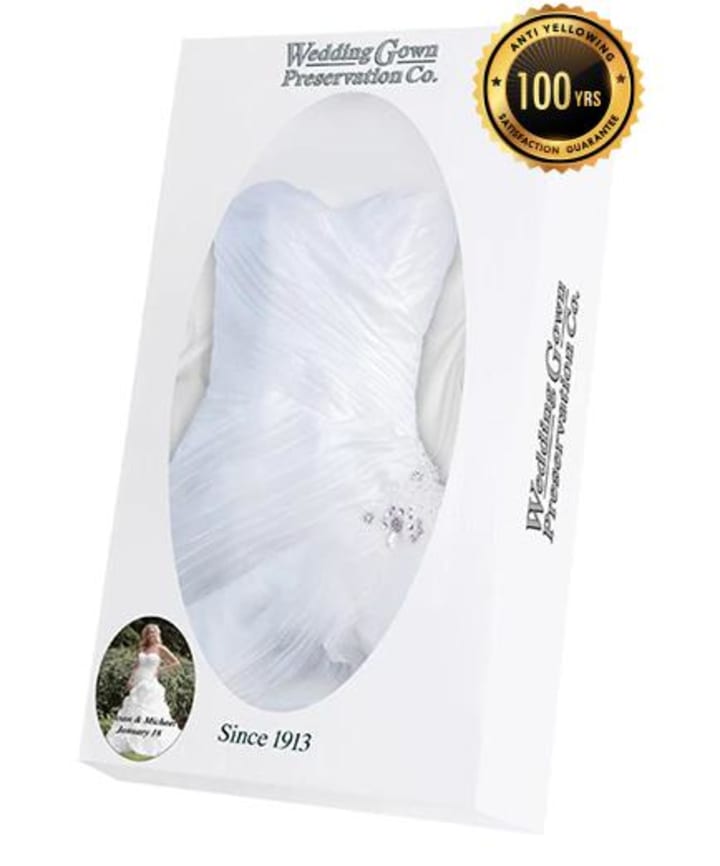 Besides, some companies offer wedding preservation kits that include both the cleaning and preservation process. This way, you will be able to save on your expenses. For the preservation process, be keen on the materials that are used on the storage box. It should be made of acid-free and sturdy card-board with airtight lids.
Muslin papers or uncolored tissue papers should be used to wrap your wedding dress. The wrapper will protect your wedding dress from direct exposure to harmful elements as well as it will absorb moisture that can contribute to the yellowing of your wedding dress.
Storing
Part of a successful way to preserve Wedding Gown is to store them properly. Your wedding dress should be carefully folded to avoid wrinkles or creases. After folding and sealing it with the box's lid, it should be kept in a place that is free from changing temperatures and pests.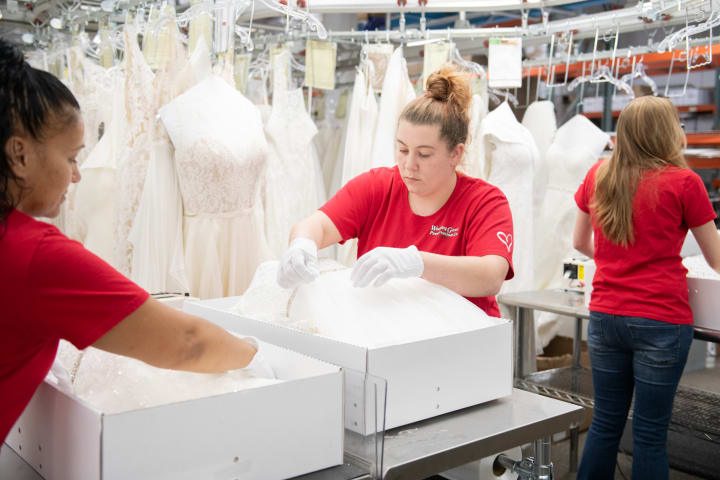 Wedding dress cleaning and preservation is a very delicate process. But as the owner of the precious wedding dress, you must know the proper steps in dry cleaning your gown. You can use the information we provided above so that you will be guided. It might be overwhelming but it can help you in achieving your goals for the successful preservation of your treasured wedding dress.