A Guide to Choose the Perfect Marriage Celebrant
Picking the perfect marriage celebrant is an imperative task. Just imagine this situation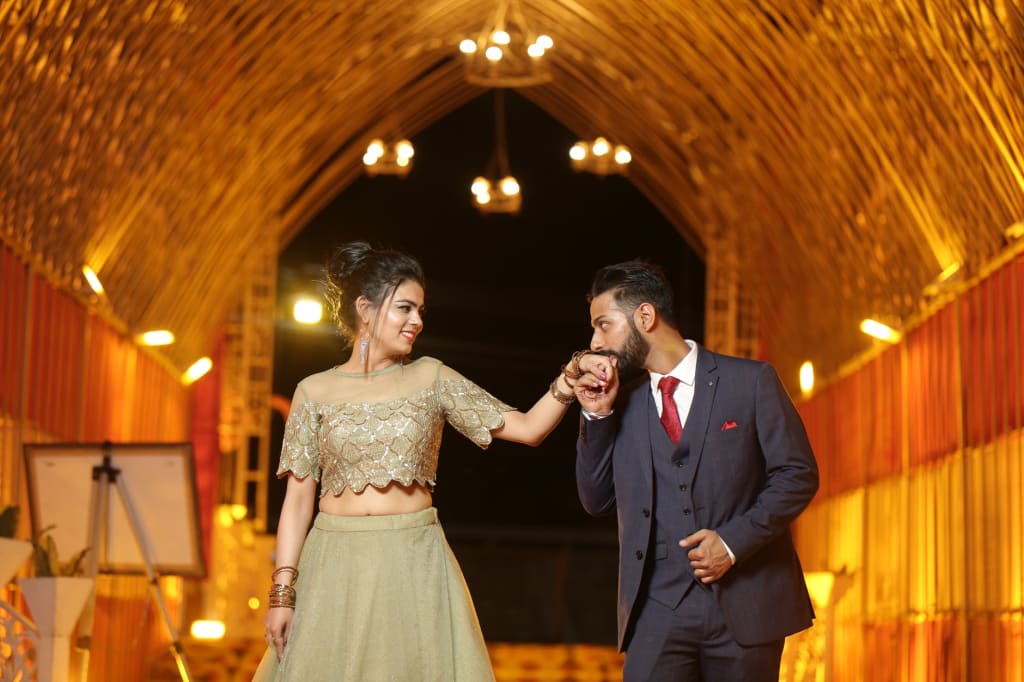 Picking the perfect marriage celebrant is an imperative task. Just imagine this situation, you are descending the aisle, waiting for your better half to spot you. They turn and get a glimpse and you steal their breath. After rigorous planning of days or months, you are finally saying your vows before your nearest and dearest on undoubtedly the most important day in your lives. The person next to you in front of your wedding attendants, welcoming them and solemnizing your ceremony is one of the most noteworthy people at your marriage. They are the ones asking you to pledge your lives together. Of course, your wedding is the most important affair of your life and you would be making dozens of phone calls for arrangements. Hence, let us give you a slight idea of how you should choose your marriage celebrant to make your big day unforgettable.
What Does a Marriage Celebrant Do Anyways?
It is a legal obligation for all weddings in certain countries to have a ritual performed by an authorized celebrant. Not only will they preside your wedding and host your ceremony events on the day, but they will also take care of all the legal certification mandatory to make your partnership formally recognized in the particular province. Hence, you need Marriage celebrants in Gold Coast to not only preside your oaths of the wedding but also to make your hassles for the day a little less. Marriage celebrants nowadays offer many additional services such as catering, venue booking, guest welcome, and so on.
1. References from Relatives
Marriage celebrants cannot just sound good hypothetically. They have to have the exact character and the right presence to bring your ceremony to life! If you need to know just how a celebrant works on the day of your wedding, you will need to enquire about the people who have had immediate experience with them. Consider taking references from family and friends of the wedding celebrates they had or the ones they spotted at a wedding they visited. If your references suggest a particular firm or person with the majority, it's a nice thought to give them a shot and contact them.
2. Go to Wedding Fairs
Appearing in a wedding fair should be your following step to searching for the perfect marriage celebrant. There are countless online calendars and the right celebrant could just be a search away, but a wedding fair truly lets you encounter and enquire with celebrants in person. This is priceless when you think about how intimate and personal their role is for your wedding day. As many native wedding fairs function yearly, utilize this as an occasion to talk with some celebrants and see whether you connect or not. Do you feel comfortable, calm and confident? Or is it tense and awkward? The answers to these questions will decide whether you click with a person or not.
3. Dealer References
The wedding ceremony industry is an interdependent community and you will come to know that everyone knows everyone! This can be an opportunity as you can choose a marriage celebrant by asking the wedding suppliers you have already reserved, like your venue planner or your catering manager for their top celebrant approvals. Chances are that your selected suppliers operate with assorted altered celebrants every weekend and will be capable of giving you an honest good word according to their former experiences. Take note of the same name that keeps garnering your ears since you might just get the best available.
4. Ask to Achieve
When you have fixed on your celebrant search to one or two alternatives, the ensuing step will be organizing the first talk. A one-on-one meeting lets you form a connection with your celebrant and see how well you connect and collaborate. It also means you can make all of the vital inquiries frankly to avoid any last-minute shocks on the big day. From deposit payments and responsibilities to legalities, certain subjects should be cleared before signing the contract.
Your wedding happens to be the happiest and hectic event of your life. However, choosing the right marriage celebrant will ease your worries to a great extent.