13 Handmade Gifts To Make Your Anniversary Special
Wonderful homemade anniversary gifts for your partner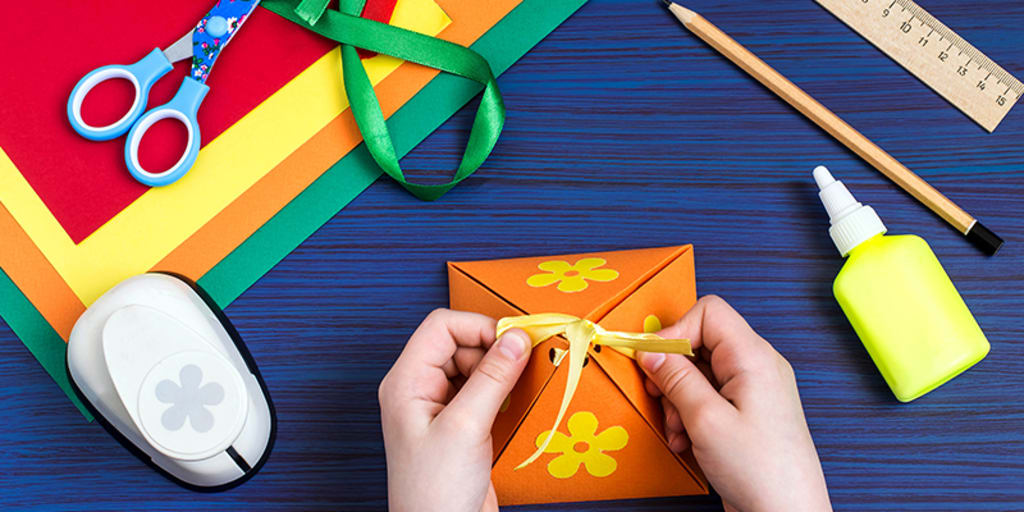 Handmade Gifts
Anniversary is the best time to make your beloved feel special. And if you are musing on making your beloved feel extra special this anniversary, try going for the handmade gifts. And we cannot neglect the fact that we all love receiving gifts, right? It becomes all the more special when the loved one has made efforts and created a personalized anniversary gift for you. Homemade anniversary gifts are more appealing than those expensive materialistic gifts, whether those are meaningful love notes or the timeline narrating your love story. We have chalked down a few handy gift ideas which you can choose to make your beloved feel loved and taken care of.
A Handwritten message
Although we know that the era of writing letters is passed long back, but sending handwritten letters for the beloved is evergreen. What could make your beloved feel special than a handwritten love message? You can write what your beloved means to you. Or how fortunate you feel to have such an understanding partner in your life. Undoubtedly, it would make your loved one feel special. Consider creating a love note which your beloved can have as a keepsake. Take into account this handmade card idea to make your partner feel happy.
Love jar
Why not remind your loved one of your feelings for them. So, on this anniversary, gift your loved one a jar full of lovey-dovey notes. The creative way of doing it is, write thirty-one notes and accumulate them in a jar. Moreover, you can even pen down your date plans in those little messages.
Photo candle
How about giving your partner a romantic surprise? You can opt for a photo candle wherein you can have your most adorable picture together. It would serve as a great handmade gift, and it would be a keepsake, surely.
Customized mugs
Create the customized his and her mug as a joyful gift that could be used every day whenever you start your day. For these custom mugs, you can go for romantic anniversary quotes or your special pictures together. It serves as a handy gift. They are useful gifts and definitely enhance the sweetness of your romantic coffee dates at home.
Lovely photo book
We all love relishing our loved memories, isn't it? So, on this anniversary, let your beloved feel special and loved by you. You can opt for an anniversary photo book online and cherish the beautiful moments you both have spent together. In addition to this, these would be a memory capsule for you when your lover is away from you because of work.
Miniature picture in bottle
Small gestures make a great impact, right? And if these little gestures are made by your beloved, then it undoubtedly becomes all the more special. Be a little unconventional and creative this time and gift them a bottle with a mini picture of both of you. Your beloved would cherish it and would definitely love to use it as a keepsake as well as a decorative piece.
Surprise lavish dinner
Oh, we all love the surprise dinners. Why not surprise your beloved by organizing a lavish dinner? But make sure to include their favorite delicacies; after all, the surprise is solely for them. Along with this, do not forget to have a romantic setup. It would sparkle your mood and would bring a cheek-to-cheek smile to your lover's face.
Luxury organic spa kit
Self-care will definitely relax and rejuvenate your partner. So, let your beloved have a break from the monotony of life. Gift them a luxurious organic spa kit, and do not forget to add a message card with a lovely message on it. It would not only give that feel of serenity to your partner but also make them feel quite affluent.
For the chai lover
Chai lovers are keen observers of taste. That is why it is a great way to make them feel special. Make them feel loved by gifting them a tea kit consisting of the aesthetic taste of intermingled spices. The best way to gift this kit is by including snacks and a mug along with it to complete the combo.
Custom wall painting
If your partner is fond of art and craft, then gifting a beautiful wall painting would make them extremely cheerful. You can use it as a decorative piece to hang on your bedroom wall or even living room. It would add beauty to your wall.
Instagram album
If your partner loves interacting and spends most of the time on social media, this gift is appropriate. This year, gift your partner a beautiful anniversary bliss photo book consisting of her favorite Instagram pictures. It would not only be romantic but would serve as a memento to be cherished.
Wooden photos
Opting for wooden photos as an anniversary gift for your partner is a great idea. It would not only be a romantic gift but would be a wonderful decorative item as well. Select your best picture together to commemorate your special memories spent with each other. Display it in your bedroom and let the romance be spread in the air.
Wedding picture frame
Undoubtedly, your wedding is the most precious event of your life as it marks the beginning of a new aspect of your life. An innovative way of celebrating your anniversary is by gifting your partner a memorable wedding picture frame. It would take you down the memory lane of vows and oath and would reignite the love between you two.
Conclusion
Undoubtedly, it might seem a bit overwhelming to opt for an appropriate gift for your partner, but this list might have been of some use to you, right? So, do not hesitate to shower your love for your beloved this year. Let your partner be aware of their position in your life. If you feel it is a bit tiresome for you, then you can get in touch with people who deal with wedding photo books, canvas prints etc. and make your wedding anniversary a bit more special this time.
gifts and registry
Chirag Parikh is an experienced sales professional who loves to draft creative sales strategies. When Chirag is off work, you will find him traveling and exploring adventurous places.
Receive stories by Chirag Parikh in

your feed