Your Short And Quick Guide On How To Unpack Successfully
Moving to a new house can be so much fun. It's the time when you feel all the excitement in the world.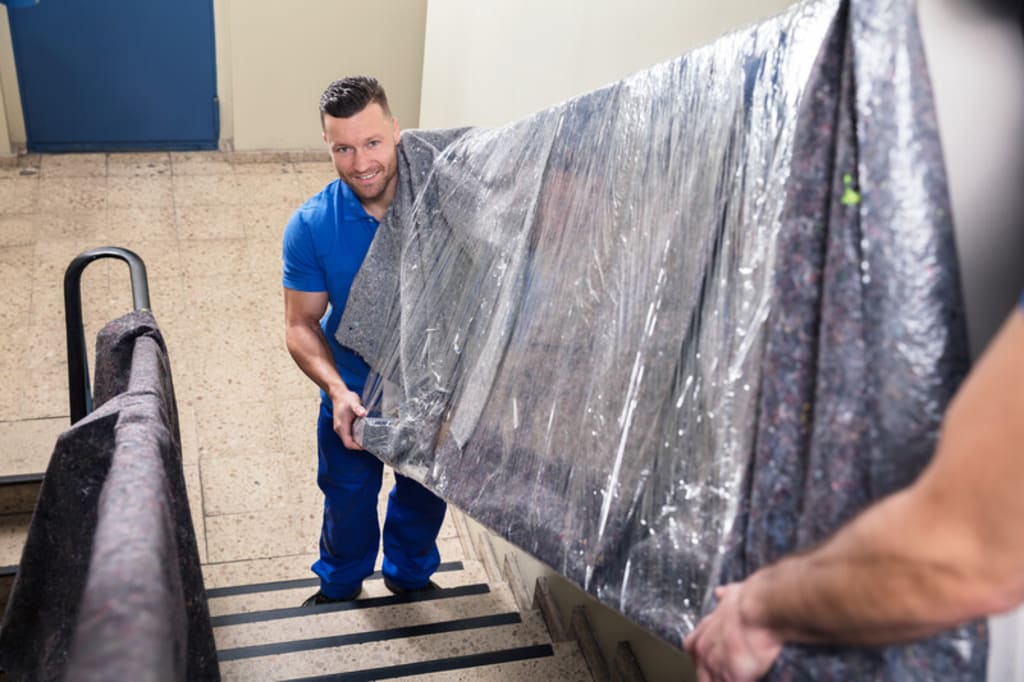 Moving to a new house can be so much fun. It's the time when you feel all the excitement in the world. Shifting to a new place also brings in a lot of responsibilities and hard work. Filling the new house with furniture and decorations etc. is something we all love to do! Yet, many people face so many challenges when moving to a new place especially when it comes to unpacking. In this post, you will be easily able to learn more about how to make the process of unpacking your stuff into a new home easier than ever before!
That said, before you start unpacking the box randomly ensure to make a list of inventory. You can also ask for a copy of the list from your movers in Marietta to track your belongings. In the best case, you'd have done a systematic packing. This means you have boxed up every item and labeled each box.
Start With Cleaning
In case, if not done already you must start with cleaning. Hopefully, you have a box ready with cleaning detergents and cleaning clothes etc. so don't have to search everywhere to find an extra piece of cloth to do the dusting part. Next, start with essential. Unpack the essentials box(s) which can include stuff like toiletries, books, paperwork and medications etc.
Kitchen and Bathroom
In the next step move to the kitchen area, unpack the items and put them on their correct positions. Just in case you have boxes without any label, then it's a bit of a hassle otherwise the unpacking should go smoothly. Follow the rule of thumb, line up the kitchen cupboard and cabinets. For a start, unpack only what you need for example pots and pans. Connect the major appliance as well as a small appliance to the power sockets.
Setup The Furniture
You can also ask your packers and mover to place each piece where you want it. Mostly, it's the part of the service and it would be really helpful. In case, you had no earlier plan for the same which means the furniture is there but unarranged. In such a case, once the kitchen part is done, you can now shift to arranging the furniture. You can also follow fengshui tips while arranging your furniture.
The Bedrooms
So as of now, the kitchen is done, the furniture is in its place! Next, it is time to get together in the bedroom. Start with unpacking the linens for each room. In case, you have set aside a single set of linen for the first night, getting your bed ready would be easy. You can organize room shelves and closets to stay more productive. Moreover, it will save you a lot of work in the future.
Utility Areas
One of the last things to unpack is basement, garage, decoration and other utilities. Mostly garage that is not essential, yet try to organize the space first. Only then start to unpack. Ensure to unpack tools and material that would come handy while fixing the decoration. You can keep stuff like washing machines, vacuum cleaners etc. in the basement.
Bonus Tips
Unpack the essential first then others
Make a plan for each room before unpacking
Avoid putting off work, anticipate the future needs
Make time to enjoy your new space
Lastly, let the kids play while you are unpacking. It's a real joy to see kids explore around the new place. You can allow them to play with boxes, ask them to take decoration to different rooms etc. Also, you might stay up late during the first few nights to make your home liveable as soon as possible. So, plan on ordering the meals. In case you have no plans and need assistance in moving, get in touch with Movers in Alpharetta - it's worth a call! Don't worry! Together with experts and proper assistance, it's much easier than you think!
house
Vishal Negi is a seasoned Marketing Analyst and Blogger. With his skills, he has been helping fellow marketers and brands worldwide. You can reach him out at: http://smart-trove.com/