Why Should You Hire Property Lawyers in Mumbai?
Buying a property is a crucial decision for a common person. You need to be cautious while making this decision. Hiring a professional lawyer will help you make the right choice. Let's see how.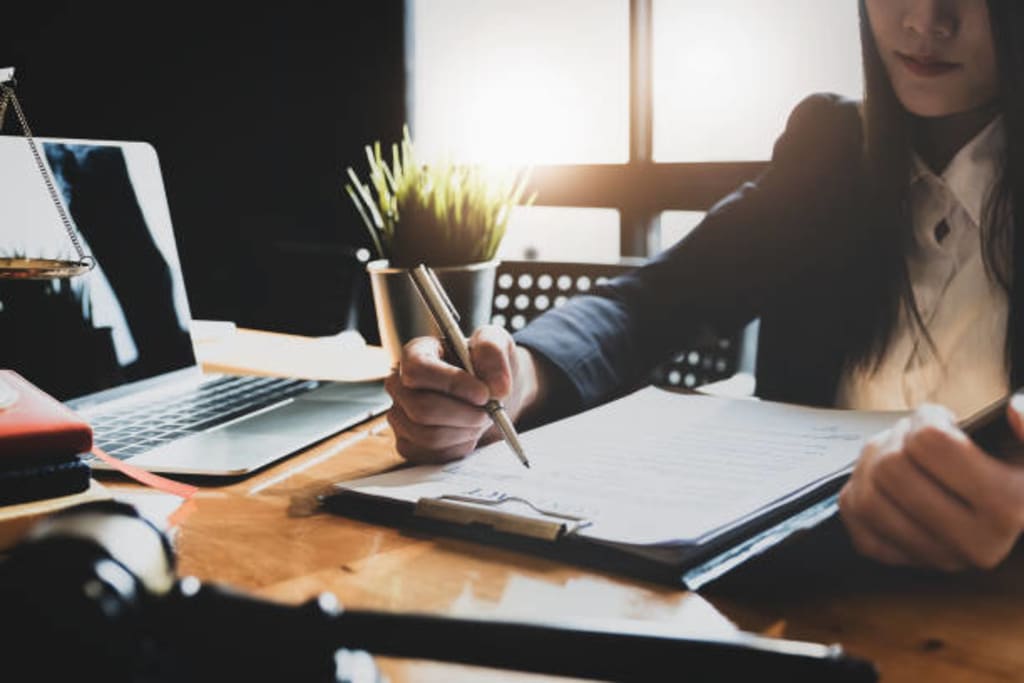 Buying a property is an exhilarating moment for most home buyers. The process is simultaneously complex, lengthy and rigorous, and purchasing a house is nothing less than entering into a contractual agreement.
Many aspects of the procedure are enforceable in court through the offer, acceptance, cooling-off period, and ultimate settlement.
Some countries have specific laws that direct the presence of a legal representative at particular points in the purchase process to assist buyers in comprehending the legalities and resist future litigation. There is an established power to advocate against interest disagreement, and the real estate lawyer can only represent the buyer or seller.
In India, the law does not compel home buyers to hire a lawyer to buy or sell real estate. Additionally, since lawyers cannot advertise, finding property lawyers in Mumbai is also tricky.
Why do you require a lawyer when buying a house?
There are two reasons why the typical home buyer in India does not hire a lawyer when buying a property. One is the lack of education about the importance of due diligence. Two, real estate prices are considerably high compared to income levels, forcing the average buyer to avoid additional costs.
To comprehend the legalities involved in buying a house decision, one needs to take the assistance of experienced property lawyers Mumbai. It is crucial for individuals, especially first-time home buyers, to have sufficient access to all the legally binding agreements and documents implicated in the process.
A real estate lawyer will conduct a detailed inspection of the ownership of the land and authorization.
A real estate lawyer ensures that the contract is not unfair.
It will help you identify any contingencies that you may have missed.
The more intricate the transaction, the more likely you will benefit from a lawyer's expertise.
Even with self-help windows like RERA, a lawyer can face the builder's legal team more effectively.
Hold the builder legally accountable if the project is halted or obligations are not met.
In most cases, legal due diligence beforehand will protect you from future lawsuits.
When do you require a lawyer?
Some things are performed by lawyers more accurately than by an ordinary man. These are
To check land titles and authorization.
To find out if the property you want to buy is already mortgaged.
To comprehend the many documents that need to be signed.
Sign mortgage documents with a financial institution.
When you have points of contention and/or disagreement with the other party
When you have to give consent/report of satisfaction to hold, and you are not satisfied.
When you get compelled to sign one-sided maintenance agreements
Advantages of hiring a real estate lawyer
Provision of legal consultations and evaluation of legal documents
One of the services provided by lawyers is the provision of legal consultations when purchasing real estate. They help to comprehend the real estate contract and find any shortcomings and other factors related to the purchase of a residential property.
Property lawyers Mumbai can assist multiple real estate buyers by carefully reviewing the purchase agreement they must sign and determining the terms and conditions stated in the agreement.
Assessment of the process and type of real estate
Buying a house, apartment, off-plan or participating in an auction has all different prerequisites by law. A real estate lawyer will also lend a helping hand in evaluating the unique aspects of each, which will vary from one property to another.
Help in comprehending the title of the property
One of the factors that one requires to know when investing in real estate is the title of the property; if you have concerns about the same, an experienced real estate lawyer will be able to assist you. with the same.
Learn your local zoning laws
Different local areas have different local laws when it comes to developing or building on the land. Hence, buyers must learn several basic zoning laws in the affected areas. It will assist home buyers in agreeing on whether they would need to enhance various disagreements on the property shortly.
Many times it happens that a property is in disagreement. In such cases, you should abstain from buying such properties. Skilled and experienced real estate lawyers will assist you in comprehending the litigations and save you from making a wrong investment decision.
Conclusion
There are several other benefits of hiring experienced real estate lawyers to help you formulate a decent decision about buying a property. You can hire the services of a law firm or some individual lawyers who furnish services. Make sure you discuss fees and other aspects before working with any lawyers.
With the help of reliable property lawyers in Mumbai, individuals are sure that they are safely entering into a carefully thought out and fully understood contract. After this cooling-off period, lawyers will also assist with various settlement processes, which will very well encompass several other duties.
list
About the author
Hey, I am a lawyer . If you are looking for any legal services. Law Firm is a full -service legal firm with its offices presently in Mumbai & Navi-Mumbai.
Contact us or visit our site now:https://kaleeyantey.com/
Reader insights
Be the first to share your insights about this piece.
Add your insights