Why is a security system important
We look into why you should constantly be looking at your security systems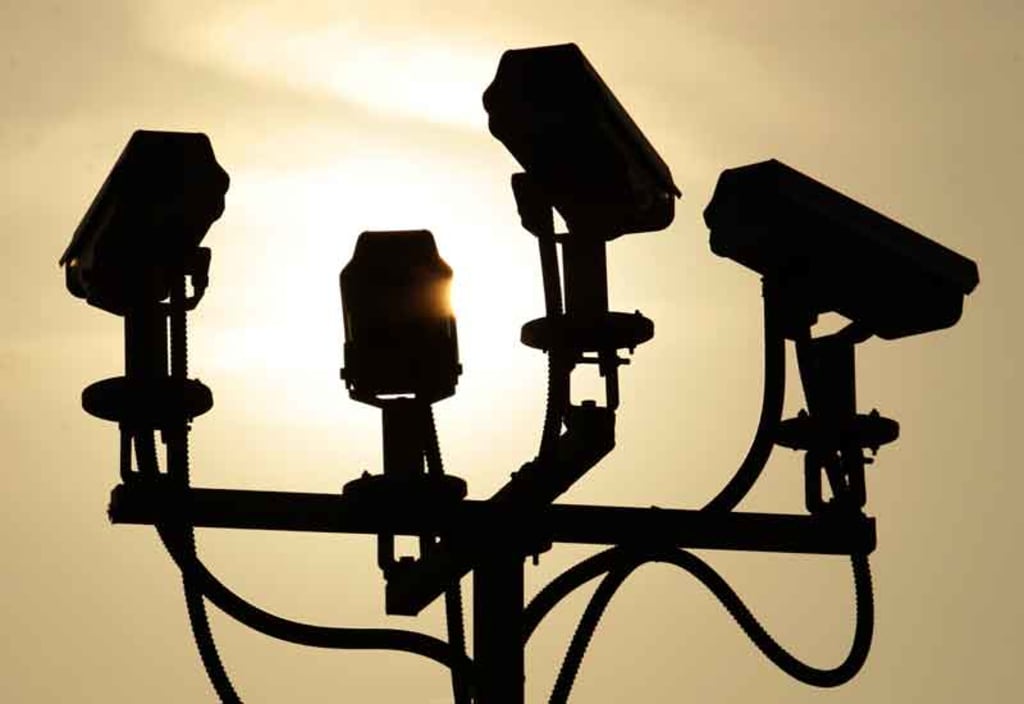 Security cameras
Keeping your business security system up-to-date is an investment in the continued health and success of your business. You want to make sure your system is:
Efficiency in higher quality video storage
Compliance in modern security infrastructure
Commercial camera surveillance has become invaluable to many industries, but retail has made it part of day-to-day operations. Retailers have used surveillance records to confirm an expensive purchase for a customer that has no receipt.
These systems have uncovered employee vandalism and criminal activities. Video records have been used to prove accountability when a customer claims they were injured due to the establishment's negligence. Many a store has used their security cameras to defend themselves in civil court.
Ultimately, business security can reduce theft and vandalism inside and out, enhance overall business operations, curb inappropriate behavior in the workplace, maximize safety and protection, and more.
Solid physical security can certainly provide peace of mind, but their eyes and ears cannot be everywhere. Stay apprised of what's going on, even when your eyes and ears are elsewhere.
it is easier than ever to keep tabs on your business even when you aren't there. An alarming percentage of workplace theft happens from within.
You undoubtedly want to keep your business secure after hours, but sometimes it's during operating hours when your business is most vulnerable.
It is estimated that as much as 45% of theft can be traced back to employee theft. It is difficult (and unwise) to ignore the threat your own people can pose to your business when you contemplate a figure like that.
Signs Your Security System Is Outdated
Your security camera is worthless if it couldn't provide identifiable images, it is important that your cameras are up-to-date.
A zoom function helps you to capture higher detail of remote objects. So if the system cannot provide that then there is no point in using it.
In digital zoom, you have to cut down the amount of information you are looking at since the limited data in the image.
Old security systems are typically wired, transmitting signals and getting power via multiple and complex cables that could be easily cut off by some professional burglars.
If the cable thing worries you, why not cut the cord and upgrade your existing wired security system to wireless ones? With the rapidly-advancing technology, there are 100% truly wire-free security cameras even for outdoor use which adopts long-lasting batteries
How Often Should My Security System Be Checked?
Batteries: We'd suggest that you check on your system every 6 months as minimum, but if you have an older system it is advisable to check your system every 3 months or so. Check the batteries are working in all of your devices including your CCTV and burglar alarms, and change any batteries that haven't been replaced in a while – they should be changed every 3-5 years as minimum.
Cameras: You should also check your cameras are positioned correctly and clean the camera lens of your CCTV cameras using an appropriate lens cleaner or wipe every few months to ensure a good, clear picture.
Sensors: If you have a sensor operated burglar alarm, it's a good idea to go from room to room to check that the sensor is picking up on movement throughout the house. Simply walk around the room and check that the red light visible on the sensor comes on when you are moving.
How to manage areas around you building
A company must have a security program in place. A person will feel secure knowing that the building s/he works in is secured.
PROMOTE YOUR WORKPLACE SECURITY SYSTEM
Much like a burglar won't target a home if they can see cameras or security signs, a business can prevent crime by advertising its security measures. Make sure you have warning signs at all entry and exit points.
In addition to external security signs, you want your staff to have a vested interest in protecting your business. That means a willingness to follow your security policies and procedures and be generally aware of suspicious activity.
CHECK ALL EXIT AND ENTRY POINTS REGULARLY
Open reception areas, broken elevators and faulty fire escapes can give criminals an opportunity to access your workplace.
Ask your safety coordinator to identify and fix any weak spots on your property. Remember that most criminals enter business premises through doors and windows so these should be checked frequently.
TRAIN YOUR EMPLOYEES
Staff training is important for businesses that trade outside of normal working hours, especially for the prevention of armed robberies. The Police Service advocates that the following areas should be focused on for staff training:
Ensuring safe cash handling and management
Maintaining a safety routine when opening and closing the business
Reporting and recording suspicious activity
a safety coordinator should be tasked with ensuring that regular training sessions are held for workplace security. These should be comprehensively structured for new employees and shorter refresher courses should be held for existing employees.
Staff can also fall victim to personal crimes within the workplace. Encourage your staff members to take care of their personal belongings and movements, especially:
Remind employees not to leave personal valuables or cash in accessible places
Ask staff to lock doors and windows when they are working alone or after hours
Employees who work after hours should be encouraged to walk out of the office with a colleague or security guard