Created with Lull
Why I Decided to Buy Yet Another Lull Mattress
The Mattress I Can't Get Enough Of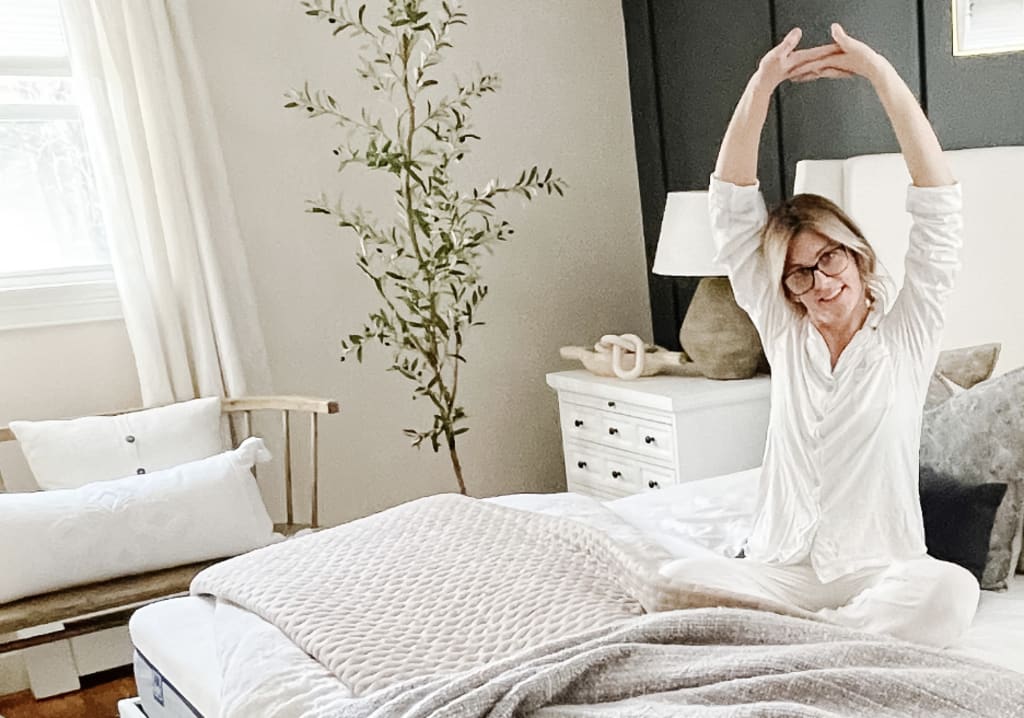 Earlier this year, I was in the market for a king sized mattress for my master bedroom. I performed my fair share of research on the internet and amongst friends. All of my research kept leading me to Lull, a premium memory foam bed in a box company.From the moment I started sleeping on my Lull Mattress, I fell in love and had the best night's sleep. My Lull regulates my body temperature and cools me down at night. My husband and I no longer toss and turn in the bed and are actually really comfortable. Find out why we loved our experience with Lull so much, that we had to buy another mattress.
Being a busy mom, we truly do it all—
From taking care of the kids to researching the best mattresses to buy for our families. Since I loved my Lull Mattress so much, I decided that I needed to purchase another one for the guest room in my home. Let me tell you about why I chose and fell in love with Lull! As an interior designer and busy mom of 3, I understand the importance of a good night's sleep, but don't have the time to pick out a mattress in a traditional mattress store. One of the first things I loved about Lull was that you can order your mattress online and they ship it to you within only 1-4 business days with no-contact, free delivery! I also loved the fact that Lull is highly rated (95% customer satisfaction!) and even offers financing options. Lull makes getting better sleep so easy, it was a no-brainer to upgrade.
When you're spending ⅓ of your life sleeping, it's important that your mattress is made of materials that are healthy for your body and for the environment.
Lull is CertiPUR-US®-Certified, and they don't use harmful chemicals, such as formaldehyde, ozone depleters, heavy metals, and certain flame retardants that are in other mattresses. Temperature regulation is a must-have in a mattress because everybody sleeps differently, so I love that the gel-infused memory foam of Lull Mattresses promotes maximum airflow. Lull's mattresses are also created to provide therapeutic support, which creates optimal alignment for full muscle rejuvenation. I love that it has a durable base layer to prevent sagging which provides a strong foundation for the rest of the mattress. Lastly, Lull has a premium top cover that is soft, breathable, and extremely durable that sits comfortably beneath the sheets.
When I noticed I was sleeping significantly better, I knew my guests deserved the same comfortable night's sleep when staying in my home. I recently updated some of the rooms in my house and gave them a much-needed "facelift". Once I decided we needed new beds for our guest bedroom, I knew I wanted another Lull to make sure my guests are healthy, happy, and well-rested. Once again, I was greeted with wonderful customer service from the start to the very end of my phone call. The representative was very attentive to all of my questions and was so excited to speak with a second-time customer. I was thrilled to hear that Lull extended their risk-free trial to 365-nights. I now have a full year to try my new mattresses out and can return them if I'm not 100% satisfied- even though I knew I would be! With any purchase, I always appreciate free shipping so I love that Lull offers that with no-contact delivery. I was pleasanlty surprised when my Lull Mattresses arrived at my doorstep just three days after I purchased them.
Before my first Lull, I was a little nervous about being able to bring the boxed mattress inside by myself because I am only 5'2", but it was so simple. I brought the mattresses inside, pulled them out of the box, cut the protective plastic and had two mattresses out in under 5 minutes. It still amazes me how these beautiful mattresses fit into such a condensed box! The protective plastic is also incredibly durable and each mattress I have received has been packaged extremely well. Pro tip:if you have kids, save the cardboard box! My kids made a space shuttle out of our boxes and had hours of fun while I was able to make up the spare bedroom. Thank you again Lull! You keep making my life easier!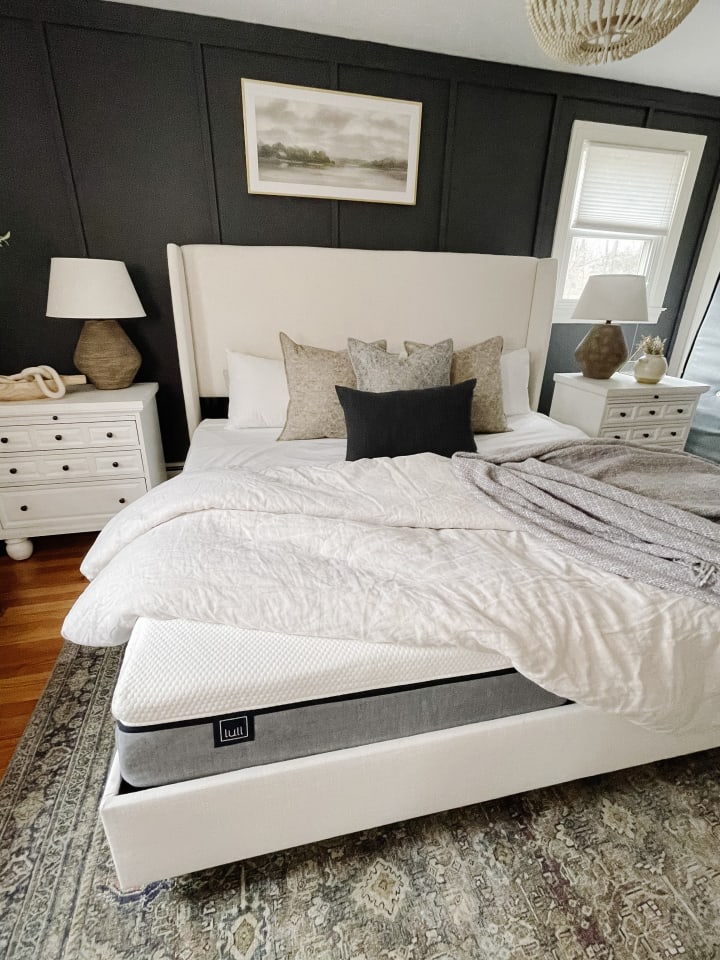 Lull not only offers amazing mattresses, they also have high quality mattress protectors that I highly recommend when purchasing any mattress. I love that I can rely on these breathable and soft protectors for any unexpected accidents, since they are 100% waterproof and spill resistant.. It's perfect for our guest bedroom especially when our relatives stay with their young kids..! . It is. It's also hypoallergenic and machine washable, which is perfect to wash away any dust mites before you have guests stay with you for a weekend.
I have to admit, I was not in the market for new pillows but when I saw them on Lull's website, I knew I needed to try them— and I'm so happy I did!.. If you love a memory foam mattress, you have to try a Lull Memory Foam Pillow. I love their pillows because they are soft on one side and firm on the other. It's the perfect pillow to support all sleepers. I mean, how amazing is that?
As I mentioned above, there is absolutely no hassle or catch when buying a Lull Mattress.
If you don't love it (which I know you will), you have a full year to return your Lull for a full refund. The shipping is also on them, whether you keep the mattress or not. Your mattress will ship fast and free in the United States and comes with a lifetime warranty.
If I haven't sold you yet, their customer service team, or "sleep experts", will.They are always ready and happy to answer any questions and give their expertise on your mattress needs. Lull has an online chat feature along with quick email and phone service.. It is so relieving knowing that I will always be taken care of at Lull .I am so happy that I found Lull and I know I f will always be a lifelong customer. If you're in the market for a new mattress, I can't recommend Lull enough!
house
www.Instagram.com/Livingwithamanda
Receive stories by Living with Amanda in

your feed