Who is Warren Buffet ?
Story Behind Warren Buffett's net worth 10,710 crores USD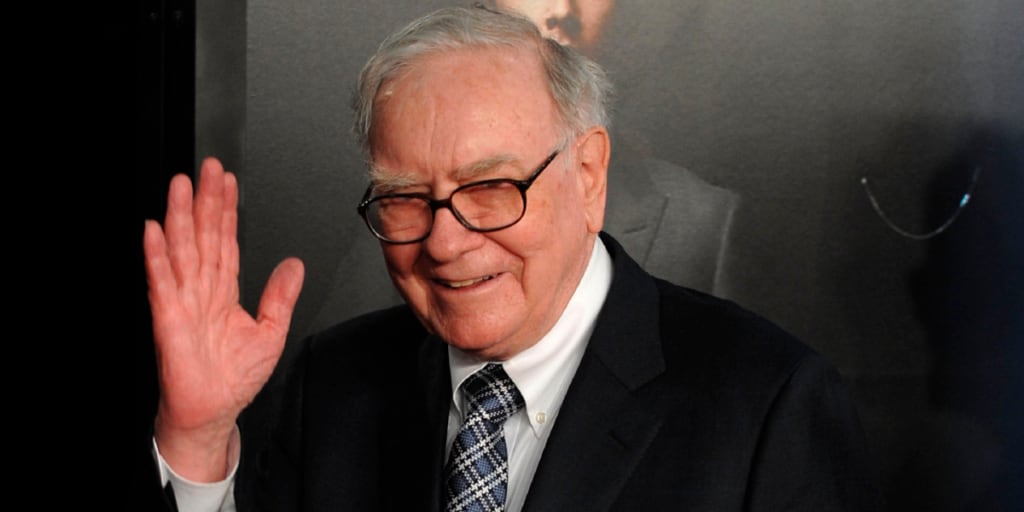 Money Makes, Many Things
Once upon a time, there was a young man named Warren Buffett. He was born in Omaha, Nebraska in 1930 and showed a passion for business and investing at a young age. He bought his first stock at the age of 11 and by the time he was in his twenties, he had already made his first million dollars.
Despite his early success, Warren never forgot his roots and continued to live a simple life, driving his old car and living in the same house for decades. He was known for his frugal ways and humble demeanor, which only added to his popularity among the general public.
As he got older, Warren's investment strategies became more refined and he soon became one of the most successful investors of all time. He was particularly skilled at finding undervalued companies and investing in them for the long term. Over the years, he has made countless smart investments that have earned him and his shareholders billions of dollars.
Warren's success did not go unnoticed, and he soon became a household name. He was frequently featured in magazines and on television, where people were eager to learn from his wisdom and insights. Despite his wealth and fame, Warren remained humble and always credited his success to his ability to understand and evaluate the true value of a company.
One of the most remarkable things about Warren is his philanthropy. He has pledged to give away the majority of his wealth to charity, stating that he wants to leave the world a better place than he found it. His generosity and kind spirit have inspired millions of people around the world and have made him one of the most respected and admired figures in the business world.
Today, Warren Buffett is still going strong, and his name is synonymous with success, wisdom, and generosity. His legacy will live on for generations to come, and he will always be remembered as one of the greatest investors and philanthropists of all time.
Warren Buffett is a true inspiration to us all. He has shown us that with hard work, dedication, and a passion for investing, anyone can achieve great things. He has also shown us that wealth and success do not have to change a person's character, and that it is possible to remain humble and kind even in the face of great prosperity.
What companies does Warren Buffett have?:
Warren Buffett is widely considered one of the most successful investors in history. He is the chairman and CEO of Berkshire Hathaway, a multinational conglomerate holding company based in Omaha, Nebraska. Berkshire Hathaway is known for its diverse portfolio of businesses, including insurance, retail, energy, and finance, among others.
Buffett's investment strategy is centered on finding undervalued companies with strong potential for growth and then investing in them for the long term. He is known for his patient and methodical approach to investing, and has a reputation for avoiding trendy and speculative investments in favor of tried-and-true businesses.
Some of the most notable investments made by Warren Buffett and Berkshire Hathaway include companies such as Coca-Cola, American Express, and Procter & Gamble. These investments have earned him and his shareholders billions of dollars over the years and have helped to establish his reputation as one of the most successful investors of all time.
In addition to his investment success, Warren Buffett is also known for his philanthropy. He has pledged to give away the majority of his wealth to charity, and has made significant contributions to organizations such as the Bill and Melinda Gates Foundation.
Warren Buffett's business ventures have had a profound impact on the world of finance and investing. He has set an example for others to follow, demonstrating the importance of patience, discipline, and a long-term investment strategy. His legacy will continue to inspire and influence future generations of investors and entrepreneurs.
What is Warren Buffett's net worth as of today?
As of 2023, Warren Buffett's net worth is estimated to be around $111 billion, making him one of the richest people in the world. His wealth is primarily derived from his ownership of Berkshire Hathaway stock, which has risen significantly over the years due to the company's strong performance and Buffett's successful investment strategies.
It's worth noting that Warren Buffett is known for his frugal lifestyle and has pledged to give away the majority of his wealth to charity. He has been a vocal advocate for philanthropy and has inspired others to follow his example by giving back to their communities and making a positive impact in the world.
In conclusion, Warren Buffett's net worth is a testament to his business acumen and investment savvy. Despite his wealth, he remains humble and dedicated to giving back, serving as a role model for others and inspiring them to follow in his footsteps.
About the Creator
Am a very enthuciastic person who always listen and write a book. I Just started my reading habit from 8th standard in my village library.But, now am feeling like a good and creative WRITER.
Reader insights
Be the first to share your insights about this piece.
Add your insights