Wheels Around the City: Top Five Tips for Daily Bicycle Commuting
Bicycle Safety for the Daily Commuter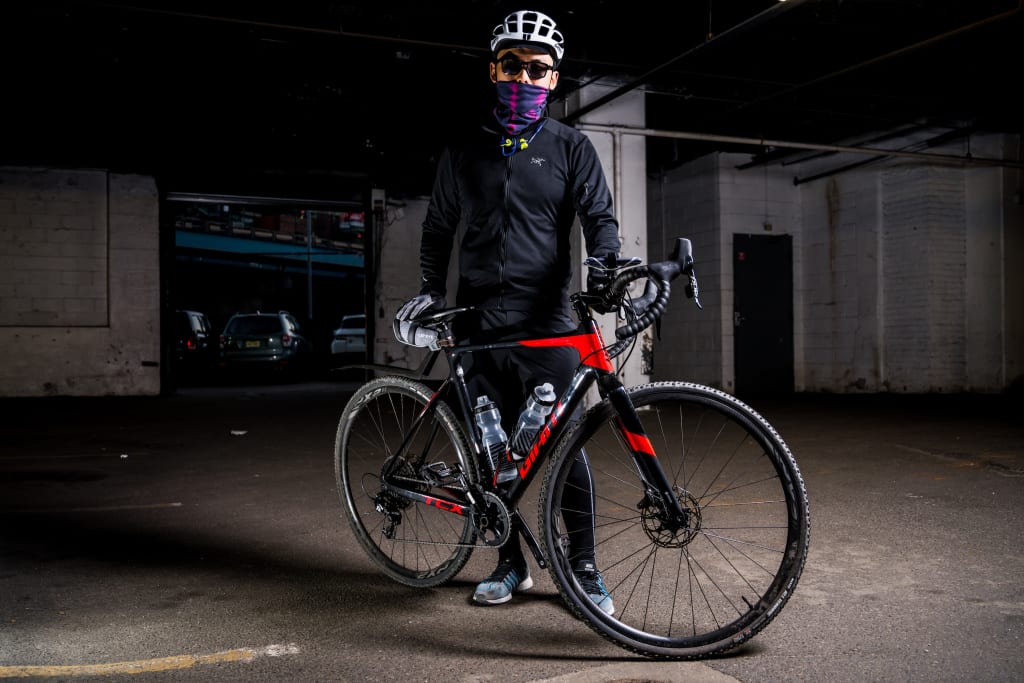 Photo by Hardy Feng
There are an estimated billion people all over the world ditching their cars, and commuting on bicycles. And why not? There are a myriad of benefits, such as avoiding hectic traffic congestion, promoting good physical and mental health, and building a stronger sense of community. However, it doesn't come without the challenges of road construction, distracted drivers, burdensome pedestrians, and of course Mother Nature. Notwithstanding, daily commuting on a bicycle is a unique opportunity to see life through a different view, as long as cyclists are alert and obey the rules of the road.
Commuting on a bicycle is apart of socio-economic life in many European cities. Amsterdam, Netherlands (800,000 bicycles) is the "bike-friendly" capital of the world, with 60 percent of trips made by bicycle throughout the city. Copenhagen, Denmark's (560,000 bicycles) "Cycle Superhighway" stretches 242 miles (390 kilometers) of open road, designed specifically for bicycle commuters.
After a rapid increase over several years in the US, the average of bicycle commuter is on the decline. According to the latest Census Bureau, the national average has fallen by 3.2 percent from 2016 to 2017 (836,569 commuters). However, a number of organizations and publications have stated that much of this information is inaccurate. Many refer to the League of American Bicyclists' annual "Where We Ride" report for accuracy. The study examines bicycle commuting in the US, breaking down region and cities with the highest population of bicycle commuters:
New York City, NY (5,1733)
Portland, OR (22,647)
Chicago, IL (22,520)
Washington DC (18,624)
Los Angeles, CA (18,171)
Cheaper gas prices and rideshare vehicles are some of the usual suspects for the decline. However, many Americans still feel unsafe about reckless motorists. A Chicago-based bicycle accident attorney reported that some of the top causes of on the road bicycle accidents include: Speeding, texting, ignoring traffic signals, failure to yield, and driving while under the influence.
To become more "bicycle-friendly," many US cities are investing millions in creating protected lanes, trails and bike sharing programs. Chicago is in the works developing, Streets for Cycling Plan 2020. The network of 645 miles of on-street bikeways and crosstown routes, will spread into smaller neighborhoods and residential areas. Efforts such as these are geared towards taking the novelty out of bicycling and helping commuters maneuver around cities.
As a bicycle commuter, you're cut from a different cloth. A part of a rare breed that loves the wind slapping you in the face, and the adrenaline rush of speeding down busy streets.
Here are five tips to get you rolling for your daily commute:
Find what works for you.
Take time to figure out how you ride best. Do you like rolling down the street with co-workers like a pack hell-bound cyclists? Or do you prefer a tranquil solo ride, giving yourself time to meditate to the sounds of the road?
Plan your route.
Map out your route ahead of time. When you're riding, your eyes should be on the road. Checking your GPS while in motion is not ideal. Make sure that you're aware of the main and side roads to your destination. Attempt your commute over the weekend, to get an idea of how long it will take. Make sure that it's an achievable distance. Always have a back-up plan as a secondary option such as rideshare vehicles, bus, subway, or carpool—expect the unexpected.
Fuel for Thought
Hydration is key but, so is energy. Always keep a filled water bottle and snacks with you, especially if your commute is more than a few blocks. Whether it's hot or cold out—pun intended—you're utilizing a lot of energy and want to make it to your destination... and back.
Safety First
Just like driving a car, as a cyclist, you're riding for the rest of the road. Motorists are the largest danger, but pedestrians are large obstacles as well. Make sure that you know the proper hand signals to let motorists and pedestrians know which direction you're moving.
Gear up.
Make the investment and "treat yo self" when it comes to commuter gear. You wouldn't put cheap oil in your car, so don't sell yourself short on bicycle equipment either. Here are a few essentials to pick up on your next trip to the bike shop:
Helmet
Cycling kit with repair tools
Headlight
Tail light
Backpack
Spare tires and tubes
Fix-a-flat for bikes
Reflectors
Lest we forget, wear clothing that is easily viewable to motorists. The newest black on black Bianchi cyclists outfit may look cool, but it's probably not the best thing to be wearing at night.
list
About the author
Reader insights
Be the first to share your insights about this piece.
Add your insights