Whatever Life Gives You...
Making the most of the food we have.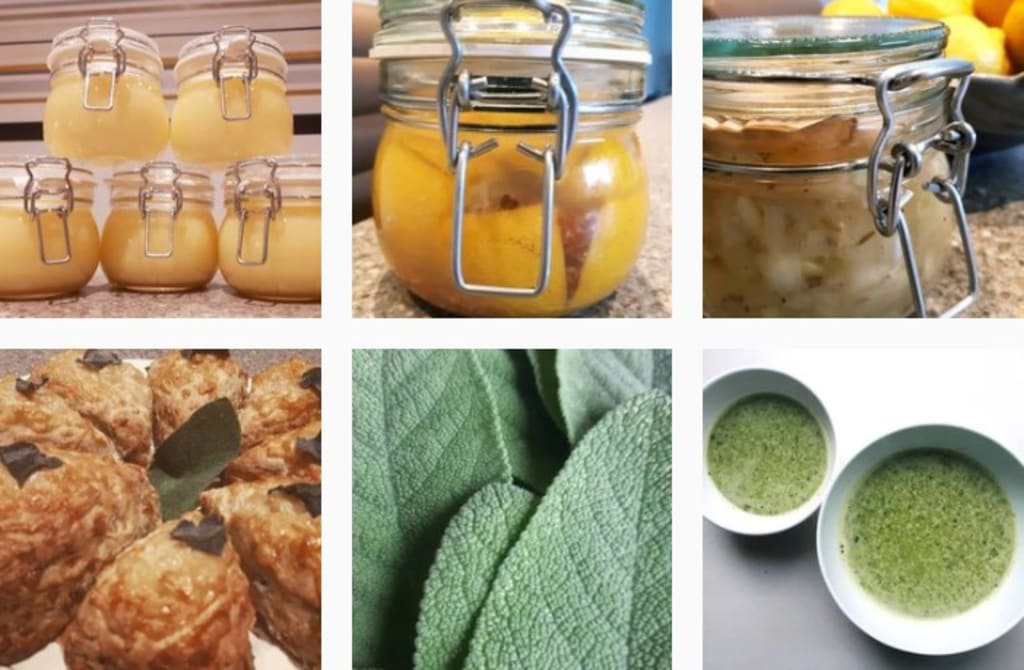 A screen grab from my Instagram - timeforsomethinggood. Clockwise from top left: homemade lemon curd, preserved lemons, apple and fennel chutney, cheese and sage scones, sage leaves, lettuce soup.
This article is part of The Vocal Cooks Collaborative - A series of stories and recipes by inspirational storytellers and cooks from around the world.
The initiative is led by the inimitable Judey Kalchik.

With each story and within every recipe there is a taste of a different life. This one is.... quintessentially.... BRITISH!

I hope you enjoy.

Scroll to the bottom for links to 2 other creators in this collaboration.

Click here for an index of all story-recipes
..................................................................................................................
What on earth is this your mum has given me to eat? Said my boyfriend who is now, thirty years on, my husband.
He wasn't being rude.
He was just confused.
On his dinner plate were a rasher of bacon, some mushy peas and a crumpet - amongst other delights, but we remember those three items sticking out as the most random.
Yes.... err... it's a thing we do. I grinned at him, slightly embarrassed. This was the first time he had been round to our house for dinner, and he had got the scraps from the bottom of the fridge. I remember thinking Mother! Could you not have just done a normal meal for him? The answer when I enquired later... Certainly not.
In all honesty, the Queen could have been coming for tea and she would have been given the same as my boyfriend. Food was sacrosanct. Waste Not. Want Not. A message stamped into our fibre from generations that had come before us. Ancestors who had survived wars, rations and hardships. To throw food in the bin was an action that was the by-product of greed and excess.
It would not be tolerated.
Move on a couple of decades and I found myself running a very large supermarket. Millions of pounds worth of food passing through my doors monthly and, like every supermarket, and every food shop in the world, a percentage of it went out of date and into the bin. Even half a percent of a few million quid is A LOT.
Now, about the time I started running food shops, there was also a rather dedicated corporate team of people who were doing everything they could to make something out of the waste. The environmental concerns that surrounded food rotting in land fill had become a problem that needed to be tackled at every level. Given my family values around food waste, this was something that captured my heart, my attention, and my resolve. I helped in any which way I could including mobilising my whole team to ensure we exited unsold food from our business in useful, purposeful, and often.... innovative ways.
We donated much of it to local charities; what we could not donate we turned into animal feed, or where possible we gave it away to colleagues in store for free. There were occasions where every local town park had scraps of pumpkin and corn on the cob scattered liberally about the place for the birds and the squirrels.
Waste Not. Want Not.
One of the ways we innovated was sharing recipes.
Should the supply chain be overburdened with a glut of potatoes, tomatoes, lettuce or whatever we would look at what we had and forage for ideas on how to upcycle it or extend its shelf life. Fresh produce being a particular fascination. Sometimes there are only so many fresh tomatoes a community can eat and there were times when we could have eaten tomatoes for breakfast, lunch and dinner and still had surplus.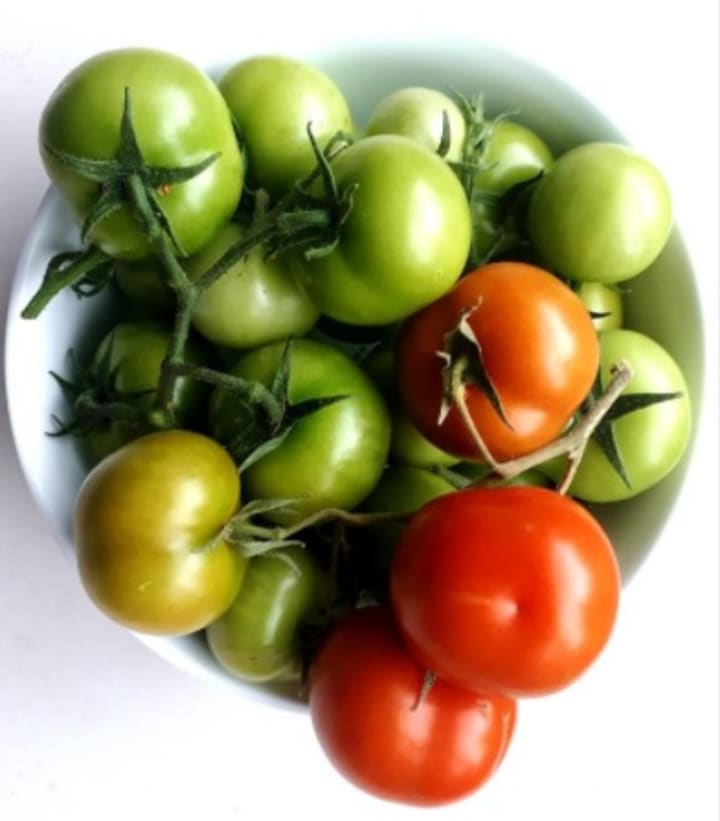 Along with a few others, I took to preserving what I could whenever I could. I even set up an Instagram account to showcase and share: timeforsomethinggood.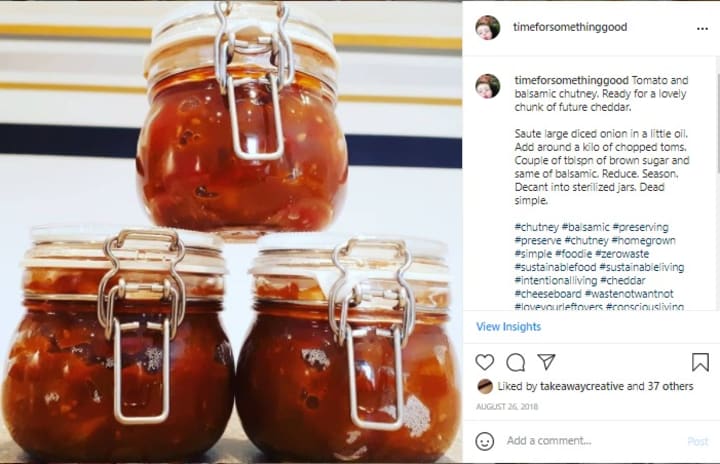 We had some great successes. We jammed, we chutney'd and we pickled... like people possessed. It was very satisfying. Especially when winter came around and you had homemade preserved summer produce on hand to accompany your winter comfort foods.
Preserving is like giving your future self a hug.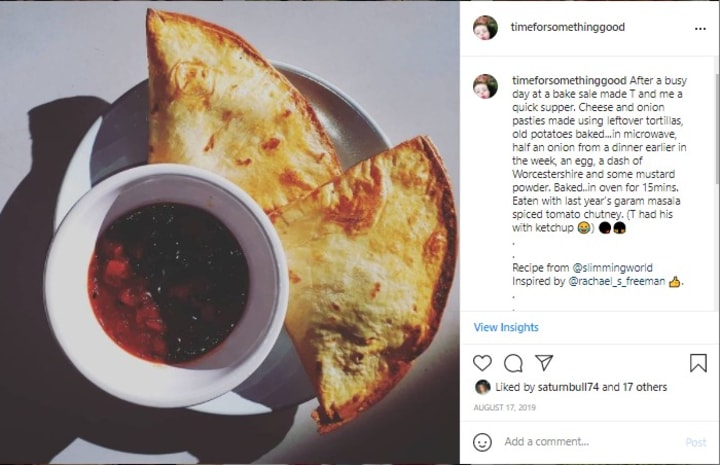 However, there was some produce that posed quite a conundrum for us.
Lettuce, for example. What on earth do you do with a glut of lettuce?
Isn't it just for salad?
Ok...Sure, I had seen chefs griddle a little gem as a side to a main dish but that was not in any way preserving or extending its shelf life.
I was very sceptical how lettuce could be included in our recipe food waste mission - that was until I was introduced to the wonder of...
Lettuce Soup.
It was a revelation! (Don't scoff... or rather... err...do!!)
Lettuce soup tastes amazing. Fact. Think of leek and potato soup and you have got a decent benchmark for its flavour. If you get the seasoning just right there is nothing more comforting than a bowl of this soup. Honestly. It is creamy, silky and holds great depth of flavour.
It also means that short shelf-life lettuce can be made into a delicious meal, and what ever is left can be frozen to eat another time.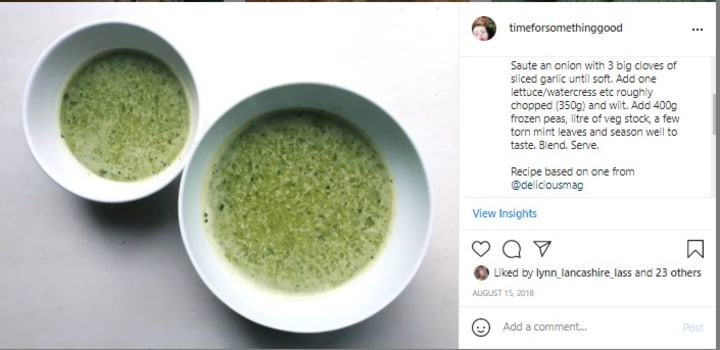 It is also so simple to make - unwanted/surplus lettuce and some store cupboard ingredients. That's it.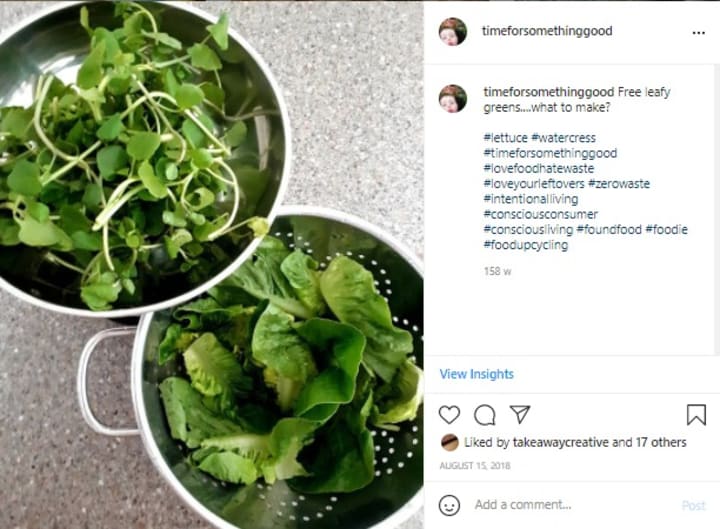 I used up whatever came my way and not all of it from waste from my store. A lot of it was just lying around ready to be used.. in my garden... in other people's gardens, in hedgerows... all over!
For example, I have a very abundant sage plant in my garden and it struck me that there was such a lot of edible goodness going to waste that I really should use it more keenly. So, I picked the beautiful leaves and made Cheddar and Sage Scones as an accompaniment to the lettuce soup.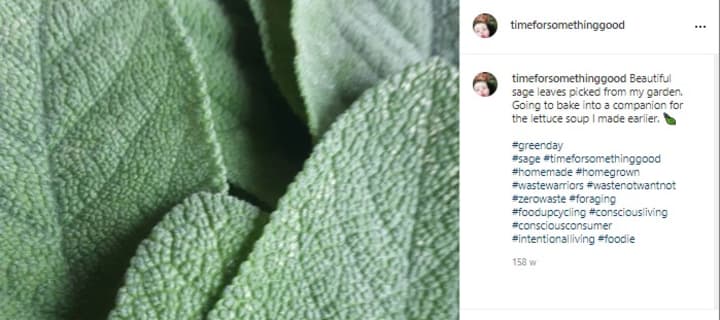 They are beautiful warm with butter.
Just a simple English Scone Recipe (I got mine from JamesMartinOnline) with added cheddar and sage.
Basic Scone Recipe:

450g Bread Flour/ Strong White All Purpose Flour

5tsps baking powder

100g Butter - cold and diced

pinch of salt

300ml full fat milk
Method: Put flour, baking powder and butter in a bowl and rub to make breadcrumbs. Add the cheddar (circa 200g depending on strength) and sage (a handful, chopped) and bring together with the milk. Make the dough into a round, place on a greased baking tray, and slice through before crumbling more cheddar on top and decorating with spare leaves.
Bake - 200C/180c fan/ 350 F - 20 mins or until risen and brown.
Beautiful. Unusual. Really enjoyable and indulgent. Again, basic store cupboard ingredients elevated into something more than the normal. A wonderful accompaniment to many soups.
Being mindful about food is a brilliant principle to live by and I thank my parents for instilling it in me. It is rare that 2 meals are ever the same in our house. We make the best of whatever comes our way. No matter what the raw ingredient is - we have learned to adapt and innovate with some wonderful creations emerging from our resourcefulness.... and google!!!
Food Upcycling is great fun. It is creative, experimental, rewarding and tasty. Throw into the mix that is is also financially and environmentally savvy... and well... everyone is a winner! What is not to love?
We all must eat... why not make the best of what we have?
✌❤
********************************************************************
Previous contributions in this collaborative series:
and...
Enjoy!