What to look for when choosing professionals for your home renovation
Home Improvement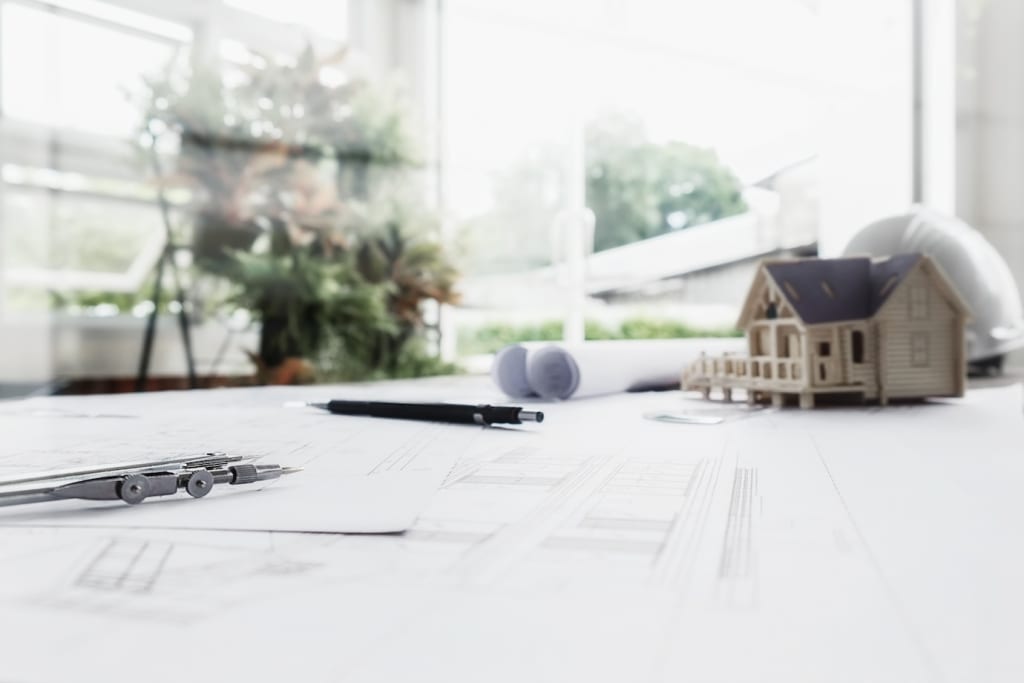 Professional Home Renovators
Home renovation is a daunting task often left for last. There are many out there who wish to give their house a different look and feel but leave it be due to the insurmountable amount of challenges that come with shifting, lifting, moving, and inevitably, accepting the quality of renovation done. When you've made up your mind to renovate your home, then why settle for a shabby job? Nay, you would much likely prefer the services of a sound mind, able-bodied professional who has the proper credentials and work history to back themselves up. We've taken some of those concerns and preferences into the mind and sorted out just the kind of professionals that can deliver a home renovation tailored to your tastes.
Check Customer Feedback
Reviews, reviews, and reviews. We can't stress this enough. The first step always before hiring a given professional is checking their rating and feedback left by their previous customers. A genuine customer is never biased and posts their take on the performance of the individual. This includes the good and the bad about their service. Reading up on a number of these on websites like Google, Facebook or Houzz will help enable you to piece together a general idea about how they perform and their interpersonal skills. Plus, if they're someone local and from your town, you can even go the extra mile and ask friends and family if they've ever gotten their house renovation done by a contractor. You may be surprised by some very candid reviews.
Reviewing Their Work
Naturally, you would want to have a look at the work done by professional renovators. If it's a company you are looking to hire, there are two options to go with:
1. Showroom:
Professional home renovation companies almost always have a dedicated space where they showcase their skill set and expertise. This can be a showroom which can take the form of a living room, a kitchen, or even a bathroom. Professionals use this space to give their potential customers a taste of what they can expect from them. If the setting is more or less to the customer's liking, they can then move forward with the hiring process.
2. Website:
Bigger companies always make an effort to set up their portfolio online. For this, they have a public website specially set up to have their services appeal to the public. Along with listing details of their services and credentials, there should be a gallery included as well. Make sure to give this a proper look because it'll present the best of their works. However, a small con lies in this option; since the website is set up by professionals, they would only include the angles and works that would present them in a better light. To get a more holistic picture, we would still suggest the first option.
The Closer, The Better
It's awesome to have someone who has great reviews online and a nifty site set up to showcase their talent. It's probably even more awesome that they can fly over to your place and provide you with a free estimate. But if they don't know your area, they might not also know the best renovation to proceed with. The hundreds of dollars you end up spending on them could be spent, in a much lesser amount on someone local, who knows the lay of the land and what renovation would look best on your house.
Consider this, you live in a nice, cozy house somewhere in Colorado. You hire a professional home renovator who lives in Texas to come and suggest the best home renovation for your house. Someone in Texas would probably come to your place and suggests you the trendiest options in their state, for example, setting up solar panels for more efficient power consumption. But you live in Colorado. There are mountains all around you and the sun doesn't even last too long on this side. It'd be better to install floor-to-ceiling windows instead to harness as much of the sun and warm up your home before you lose access to it for the rest of the day. Of course, this information would only be given by a local professional who is living in Colorado. Not someone from Texas. Get it? Hire local, they're better suited to your needs.
Insurance & Licenses
This is a no-brainer. Renovations should only be carried out by certified professionals. It doesn't matter how well they sell themselves or how fancy their website looks, if they don't have their credentials in order, they don't deserve to be hired. All permits must be active and have state stamps on them before you choose a company to make changes to your place.
Plumbing, electrical, and HVAC providers are all supplementary workers that have the necessary licenses and insurance. If unlicensed, uninsured contractors cause damage, your homeowner's insurance will possibly not fully protect you. To cover the expense of any potential losses during the renovation period, your choice of contractor should be covered by liability insurance. Make it a point to consult your insurance agent before hiring a contractor to see what your homeowner's policy may or may not cover for repairs and renovations. You'll be saving yourself from a lot of unwanted headaches later on.
Transparency
One thing homeowners should always be wary of is the level of transparency home renovation companies gives them at times of setting up contracts. Carefully have a look at what the renovation professional is declaring on the document. This can be anything from materials and their costs to what they will be breaking down or building as per your tastes. Often professionals go ahead with scuffing a portion of the property just to set up a new structure or the like which they haven't declared so in their contract. Set clear-cut boundaries and limits as to what needs to happen and how they will be going about it to avoid the possibility of any future quarrels.
Types of Materials
This is another point that could pass from underneath your nose without you realizing it. The build and type of materials to be used must always be discussed before affixing them to the renovation project.
1. Flooring:
This can be anything from marble to wood. What is interesting though is the finish and the sub-types of these elements. Generally, there are four different types of wood. Hardwood, softwood, plywood, and MDF but those looking to get wood flooring done would want to get more in-depth. This then opens up to more branched-out options like Ash, Oak, or Aspen wood, to name a few. Each of these comes with its hues, color, and feel. The same goes for marble. Marble has a whole spectrum of colors and varnishes available it, some of which are, cream, black and white marble. Of course, all three come with their streaks and finishes. Thus, one should always carefully select the type of flooring and its branches they are willing to part with. Once the work starts, it can always get messy to stop it midway or reverse it entirely. Incurring additional costs as well.
2. Nuts & Bolts:
These are very small details but important nonetheless. Always specify what kind of bolts and nuts you would like to be installed into the renovation you're doing. For example, if you're getting an oakwood table made, you'd like it to be put together with bolts that don't protrude outside from the wood. A regular US bolt typically has a flat head but there may be exceptions. Bolts can sometimes become hazards for little kids or even the elderly because they stick out from where they have been fastened. Double-check the safety of the nuts and bolts being installed so you don't have to deal with accidental bumps.
3. Water & Dust Proofing:
If you're looking more into hiring a professional to revamp the outside of your house. Consider the type of materials they have equipped and how much they agree with the weather. Suppose you want your fence painted Or perhaps the outside walls. Some contractors choose to bring paint that they find cheap to cash in the maximum amount of money from their clients. This is a cheap tactic that they can always keep under wraps just to make some extra cheese. And if you live in a tropical area where it rains often, you can bet that paint will be subject to seepage and wear quite quickly. Ask your contractor what sort of paint they'll be using and then work accordingly with them. As a rule of thumb, it is better to have someone who uses paint and coatings that are water and dust-proof so that they can safeguard the house better against weather and similar happenings. This may cost you a little more, but it lasts longer.
Chemistry
And lastly, something we stress a lot is the bond between the customer and the professional. No matter the level of experience the professional has or how wealthy the client may be, if they cannot forge a mutual bond that helps them understand each other and their needs, all will be for naught. Your home renovation professional should always be courteous, polite, and understanding when communicating with you. This enables a healthy channel of commitment and understanding which, in turn, boosts the morale and the workflow. Home renovation is always a big project and having a contractor that does not reach out to understand their or your position in the project is bad news.
Conclusion
We've done our best to provide some of the best tips when choosing professionals for your home renovation. Of course, one can never be a hundred percent sure when choosing a preferred company to undertake their project but with our help, we hope you can have enough positive maneuverability when settling for home renovation professionals. As the famous American writer, Mark Twain, once said, "Continuous improvement is better than delayed perfection." So, get to it. Take a pick from the best home renovation professionals available and start sprucing up your home now.
Reader insights
Be the first to share your insights about this piece.
Add your insights