What's love got to do with it?
The Story of Valentine's Day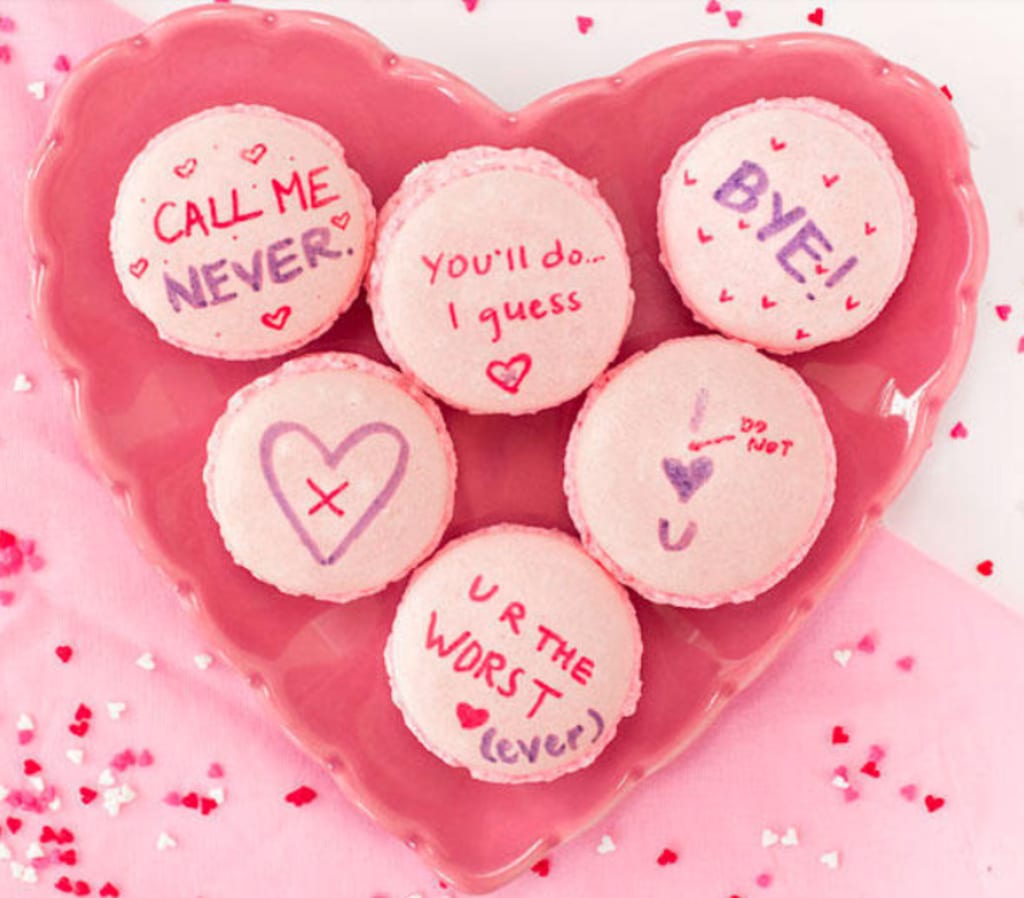 www,mtomsik.com
What does the song called What's love got to do with it by Tina Turner have to do with Valentine's Day?
Valentine's Day is really a story that is a mystery. Depending on what version of the story you want to believe or what can actually be proven through our history.
Was Valentine's Day really about Love?
WHAT STORY IS THE TRUE STORY OF VALENTINE'S DAY:
As the story has been told, a Priest later who became a Bishop, Valentine of Terni, was said to have participated in uniting couples in marriage. He became a legendary Patron Saint by his Act of Valor.
It was believed that Emperor Claudius II, had decreed that a Roman Soldier under his command, was not allowed to have a wife or create a family. Valentine in disagreement of the Emperor, married the young couples in secret. Once the Emperor found out that Valentine had been performing unlawful marriages, he ordered Valentine to be put to death.
In another version of the story Valentine had been imprisoned and he sent the very first Valentines letter to a young woman who had visited him in prison and whom he had feelings for. Valentine was later executed.
HOW WAS FEBRUARY 14th set as the DAY of VALENTINES:
Historians believe the Christian Church combined Saint Valentine with the Paganistic holiday Lupercalia Fertility Festival.
February 15th commemorated Lupercalia Fertility Festival, which was dedicated to Faunus the Roman God of Agriculture. During the festival animals got offered as a sacrifice, and as part of the festival the hides of the animals got cut into stips and soaked in blood. It was said that during the festival, Roman Priest would take to the streets and slap women with the hides gently as to make them more fertile and also bless crops in the fields.
Later during the festival the women would place their names on an Urn. The men who were single would draw the name of a woman from the Urn and they would be paired together for one year. After the year was over they would be married.
VALENTINES DAY WAS OUTLAWED AT ONE TIME:
By the fifth century Lupercalia was outlawed by the Christian Church deeming it unchristian. However Valentines Day would be saved by Pope Gelauis who declared February 14th Valentine's Day.
VALENTINES DAY GREETINGS , BIRDS, AND A POEM:
Around the middle ages it was believed France and England adopted the day of February 14th because it was the start of bird mating season.
In 1375 a poem was written called Parlement of Foules by the poet Geoffrey Chaucer, which was the first recording of Valentine's being a day of romance.
Valentine's Day greetings had been popular as far back as the middle ages but written Valentines did not appear until the after 1400. The oldest known Claudius Valentine still in existence was a poem written in 1415 by Charles Duke of Orleans to his wife while he was in prison in London.
DID KING HENRY HIRE A VALENTINES WRITER:
Several years after 1415 it is believed King Henry hired a writer by the name of John Lydgate to compose a valentines to Catherine of Valois.
VALENTINES DAY AND CUPID:
Cupid is portrayed as the Greek God of Love. Cupid comes with some history as his date of birth is unknown. Also his parents have been unverified as to what Gods are his parents. According to the Greek Archaic poets Cupid was immortal and played with the emotions of men, using a golden arrow to incite love. Through history the image changed to the idea of a child with an arrow who is mischievous.
MY CLOSING ARGUMENT:
What's Love Got to do with it I believe is the perfect song for Valentines Day for the following reasons.
1) 19.6 billion dollars was the amount of money projected people would spend on Valentine's Day this year.
2) 47% of people will break up on Valentines day.
3) 48% of people do not celebrate Valentines Day.
4) 53% of women say they will break up with a partner if they get no gift for Valentines Day.
5) 50% of singles are proud of the relationship status.
6) 15% of people buy themselves a Valentines Gift.
7) 1.3 billion dollars is spent by people on Valentines Day for pets.
8) 1 million people change the status of relationships on Facebook at Valentines Day.
list
About the author
Welcome by The Outlaw Micheal Tomsik. In the past I owned Outlaw Sports Radio and Outlaw Sports Entertainment Company.
I am currently a blogger at www.mtomsik.com
You can follow us in 2021
The Outlaw Micheal Tomsik.
Reader insights
Be the first to share your insights about this piece.
Add your insights