What are The Benefits of Bathroom Renovations?
Types And Benefits Of Bathroom Renovations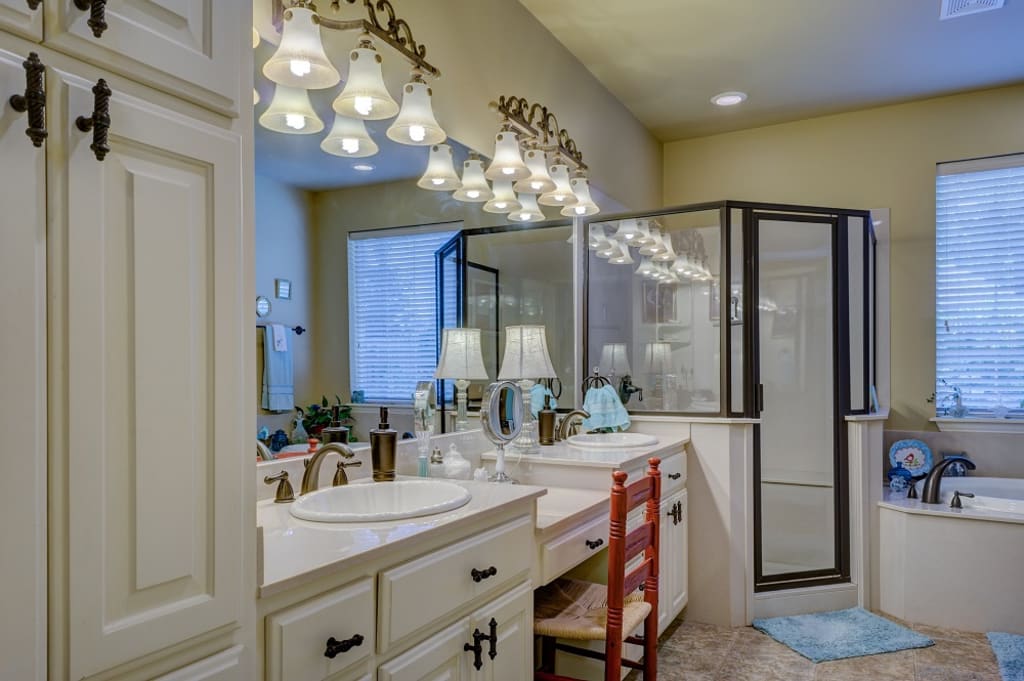 Bathroom Renovation is all about updating bathtubs, showers, surrounds, tile, toilets, sinks, etc. Many contractors term it as a bathroom upgrade as well. Renovations are best for increasing the value and price of one's home. You cannot pay out more than your budget, but even a small budget renovation can give the best results. This process is a bit expensive, but once the bathroom renovation is done, it will provide many benefits. Bathrooms are the most critical area of a modern home. You need to maintain your personal hygiene and you must keep your bathroom clean. So you must go for minimalist design for your bathroom and you can customize the same by a designer or contractor.
Types of Bathroom Renovation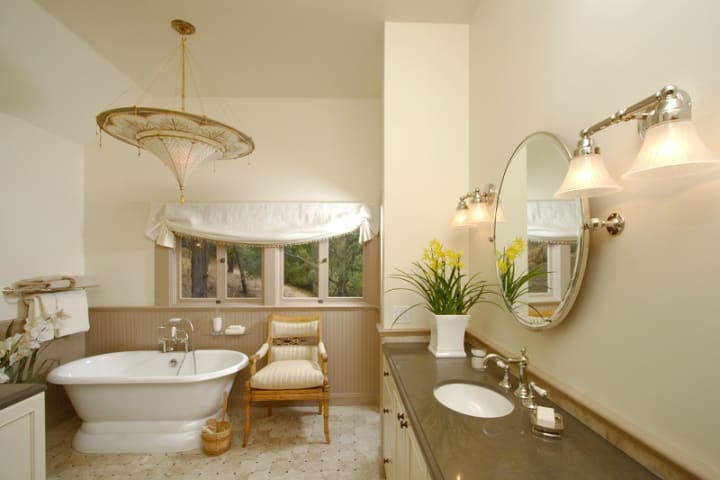 The High Tech Bathroom:
These Bathrooms include adding various attractive technological features like LED Lighting, hidden Bluetooth, and Google home. Some bathrooms even include LED Faucets that change color according to the temperature. You can use some light colors on your contemporary bathroom and you can make a contrast with your high-tech gadgets or appliances.
The Practical Bathroom Renovations:
These are standard bathrooms. The essential attention is to have everything easily accessible, and cleaning it would be more comfortable. Features of ordinary bathroom involve fixed showerheads, shower boxes, shower baths, nib walls, etc. These bathrooms are mainly found in regular apartments.
Federation Bathroom Renovations:
These are old style washrooms that include an old-style bathtub and some traditional accessories. It does not have any features of modern amenities. But, you can renovate your bathroom in vintage style and include all your modern amenities in your bathroom.
Minimalist Bathroom Renovations:
It includes luxury items and elements. Features involve smart storage, clean and modern lines. You can easily design a minimalist bathroom with wall hung vanity, mixers and tiles, finishes involving big tiles & ideal feel.
Benefits of Bathroom Renovations:
Enhance Enjoyment and Relaxation with a Renovation: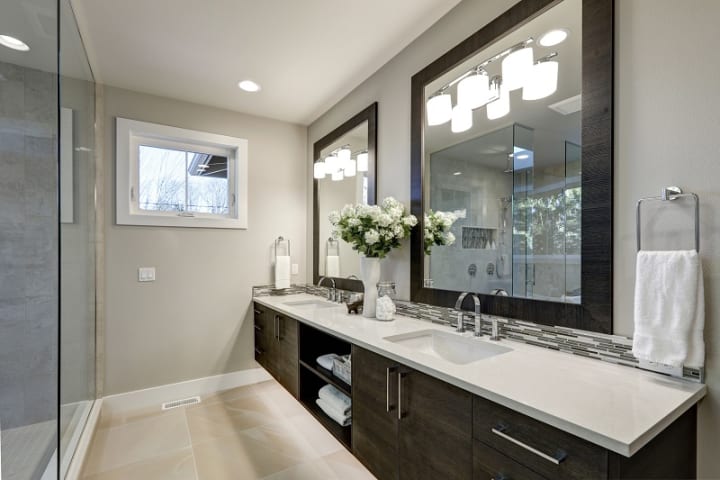 Your Bathroom is not only for getting fresh, but it is a place to relax and feel comfortable. Take the necessary things into your account that make your bathroom fresh, such as replacing your old - tub with spa-like, adding multiple shower heads, and using colors that will calm the surroundings. Some people even like to add small screens on the wall, so they can watch their favorite show during their bath.
Improve the look of bathrooms and an entire house:
This Renovation will obviously make the bathroom appearance better and attractive. It will also enhance the beauty of the whole home (house) and make it look better and pleasant. You can make your bathroom bugs free and you can keep it hygienic. Apart from that, you can increase the storage capacity of your bathroom by installing few wall mounted cabinets.
Better use of space:
Many houses have small bathrooms, but they still look fantastic & attractive. You can add more space by bathrooms renovations, or you can change the position of accessories and components to make an illusion of space and area.
Add to the house's value:
If you are planning to sell your property, it would be very much better and renovate the home, if not the whole house, then bathrooms and kitchens particularly. You can get a decent resale price for your home if you have a renovated bathroom and kitchen.
Spacious bathrooms give you a chance and ability to clean it properly. If it's newly renovated, it will provide you with more craze and drive to keep it clean and fresh. A clean bathroom gives positive vibes, and keeps your family healthy.
house
I am Anna Wrench, a knowledgeable and qualified blogger. Here you can see my skills which give you brief ideas on understanding all the concepts with different themes. I adore writing a blog on many topics, like Home, Health, Lifestyle