What Are Architectural Shingles?
Roofing Contractors Myrtle Beach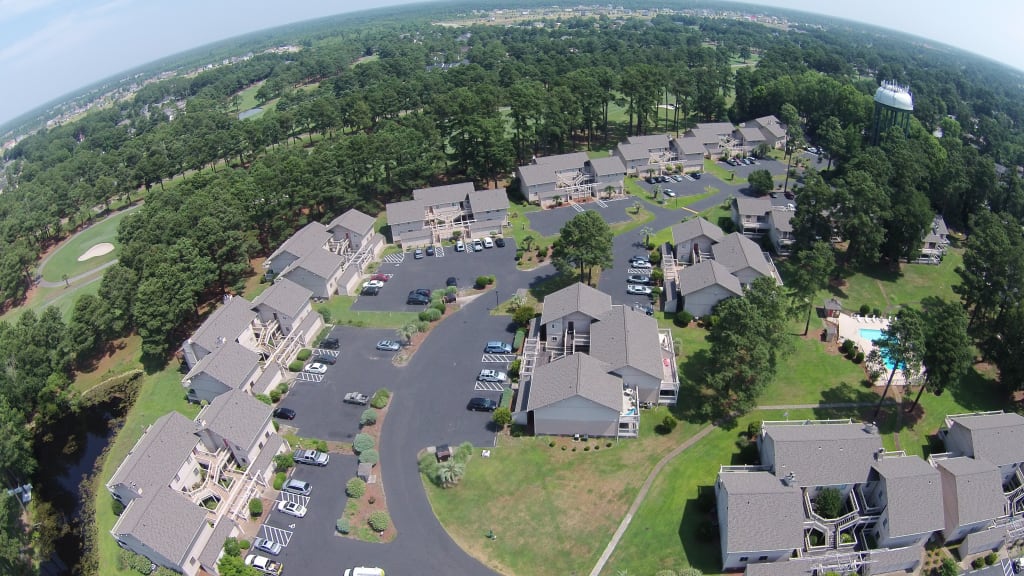 With so many roofing material options available in the market, you might be feeling confused about which one to choose. Let us give you a brief detail about Architectural Shingles to end your confusion and land you on the right choice for your home. It might be a bit expensive, but it adds a premium look to your home and makes it look amazing even from a distance.
The Shape of Architectural Shingles
While in the market and among the people, 3-Tab shingles roofing is popular, but the architectural shingles are also getting famous day by day among the homeowners. The reason is its high quality and versatility through which provides amazing option to cover the homes.
The other two names of this roofing are dimensional and laminate shingles. It offers a multi-dimensional look that can copy the appearance of materials such as slate and cedar shakes. Moreover, it comes with durable fibreglass, ceramic coating of mineral granules and water-resistant asphalt finish. All of this makes it a lightweight, low-maintenance and long-lasting roof.
Advantages of Architectural Shingles
Endless Style Options
Architectural Shingles come with various colours, patterns, designs, shapes, and textures that help the homeowners choose according to their demand and home. Moreover, it gives the various options to choose how they want the design of the shingles, and they can customize their design. This adds flexibility in choosing the appearance of the roofing and home.
Durability
The traditional asphalt shingles and other roofing options have a less life span than the architectural shingles. They can survive for years or even a decade; a normal calculation of their longevity goes to 50 years with a warranty of 40 years given by the contracts who install them.
Energy Efficient
The architectural shingles roofing helps the homeowners to make their homes' energy efficiency. They can effectively reflect the heat and sunlight, which will keep the homes cool for longer, and the homeowners would have to spend less amount of money on cooling bills. Moreover, they can install solar panels on their roofs to get electricity directly from their rooftops. It is also a great source of insulation for homes.
Cost-Effectiveness
The architectural shingles are expensive, and the reason they are expensive is durability, longevity, energy-efficient, low maintenance and much more. All of these reasons make the architecture expensive yet cost-effective in the longer run. Moreover, when you sell your home, it will give you a good rate.
Disadvantages of Architectural Shingles
Severe Weather Damage
Severe weather can damage even the strongest architectural shingles, and it could end up in a position to be exchanged as soon as possible. However, if the thunderstorm is normal and usual, then the damage would not be that great. But if the thunderstorm is high and severe, the damage could be real and severe. For this reason, always consult the people living in the area about the weather before choosing this roofing option.
Installation Timing
The installation of architectural shingles always takes time. This is why you need to first check the weather conditions for the whole week before you book your installation order. Moreover, it would be best to choose when there is no rain or heavy storm so that the new installation does not get damaged. It is necessary because the new roof takes time to make it place on the roof, and after a time, they are perfect to endure everything.
Time to Make the Switch to Architectural Shingles
Architectural roofing is the best option for you if you want aesthetics along with durability, longevity, low maintenance and other such benefits. It will help you keep your home cool in the summer season and reduce your billing costs. This is the best option for your homes to make them look premium.
For all your Myrtle Beach SC roofing needs contact Lenox Roofing Solutions today at 843-839-2445
house
What's up, I'm Leon . I'm a web developer living in USA. I am a fan of technology, design, and education. I'm also interested in innovation and web development.