Virus Trending: Earning Money In The Middle of A Pandemic
How The Pandemic Opens New Economical Possibilities In Your Rooms and Your Kitchens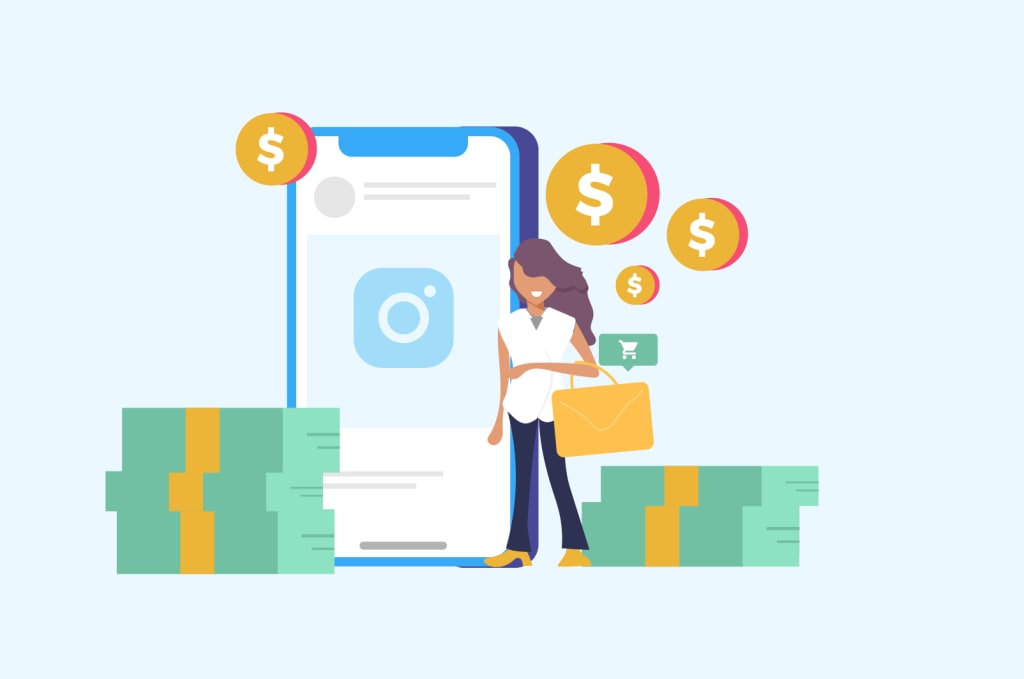 Every day we see the world heading towards a global recession with the unemployment rate soaring and the quarterly economic state plummeting. Many major companies find themselves declaring bankrupt such as Victoria's Secret in the UK and Pizza Hut in the US, proving to the world that a business no matter how big is effected heavily by the pandemic. But in this seemingly dark decline, we see a rather interesting phenomena that's taking over, with many people opening online stores and services on various social media sites. The popularity of these small pop-up online stores are steadily increasing with no taxation from the government, making it an ideal source of income for people who have nothing much to do but are stuck at home. With people restricted to their homes, they're given plenty of time to create their own business ventures within the walls of their living area in the hopes that it might give them a sense of normalcy and purpose they crave. Although older online marketplaces are available such as Etsy, E-Bay, Patreon, and Amazon, there's a higher marketing and exposure rates for products promoted on social media sites such as Instagram, Twitter, and TikTok.
With that being said, here's a list of the steady growing trends, be it in fashion or culinary, that are hitting social media and pulling people's money out of wallets:
1. Thrift Stores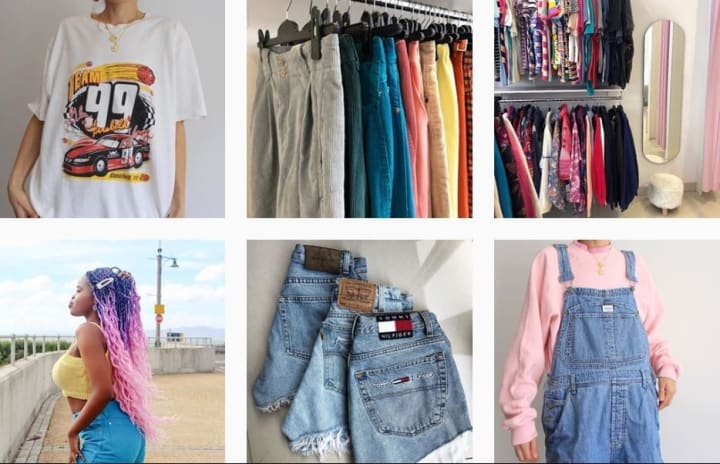 With the exposure of the cruelty of the fast fashion industry, a lot of people are turning to the slow fashion movement with trift stores being a heavy competition above it all. People find themselves going through their closets, essentially doing a 'Marie Kondo' and cleaning out the clothes or items they don't find the need for anymore. As people say, a man's trash is another one's treasure and this is the best proof of it. Thrifting influencers are slowly rising with YouTube channel Haley's Corner garnering more than 578K subs. People now tend to sell their used or new-but-never-used items on Instagram, Depop, and other sites such as Carousell, with several taking the extra mile to revamp and redesign the initial item to a completely different model that could sell for a higher price. Those who enjoy thrifting will happily show off their thrifted items online, simultaneously promoting the store and showing how creative they are. This also helps with the fact that the Y2K style is slowly coming back, with slip dresses and tank tops making a rise once more so looks like it's a good time to clear out your closet (or your parents') and make some money out of it.
2. Tie Dye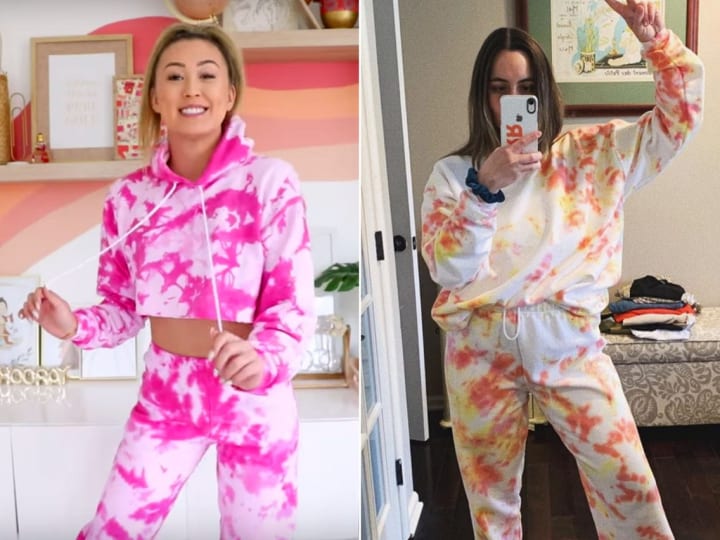 To be completely honest, I've never been a huge fan of this trend because I have a certain aesthetic I love to uphold (imagine Dark Academia but low budget and less layers) but I can't deny the fact that tie dye is flying into everyone's shopping carts faster than you can say its name. The simple process promises good results as people sell shirts, hoodies, and just about everything you can tie dye for around $15-$30. These are increasingly popular in the TikTok generation with people buying it to match their favourite influencers or to show off their style in their videos.
3. Korean Garlic Bread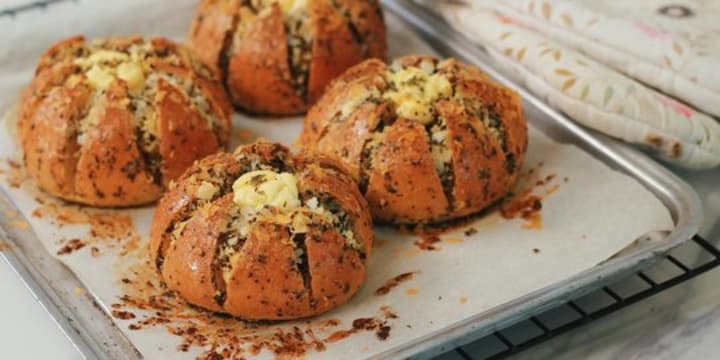 I don't know whether this trend has hit Western countries yet but in Southeast Asia, Korean Cream-Cheese Garlic Bread is taking countries by storm. These cream-cheese infused cross buns are topped with garlic butter and easily pulled apart like a pizza. Some find creativity in it by adding other proteins such as ham and bacon. It's a non-bake treat that's easy to make if you're craving for something savory and calorie-loaded or looking for something quick and easy to sell.
4. Mentai Rice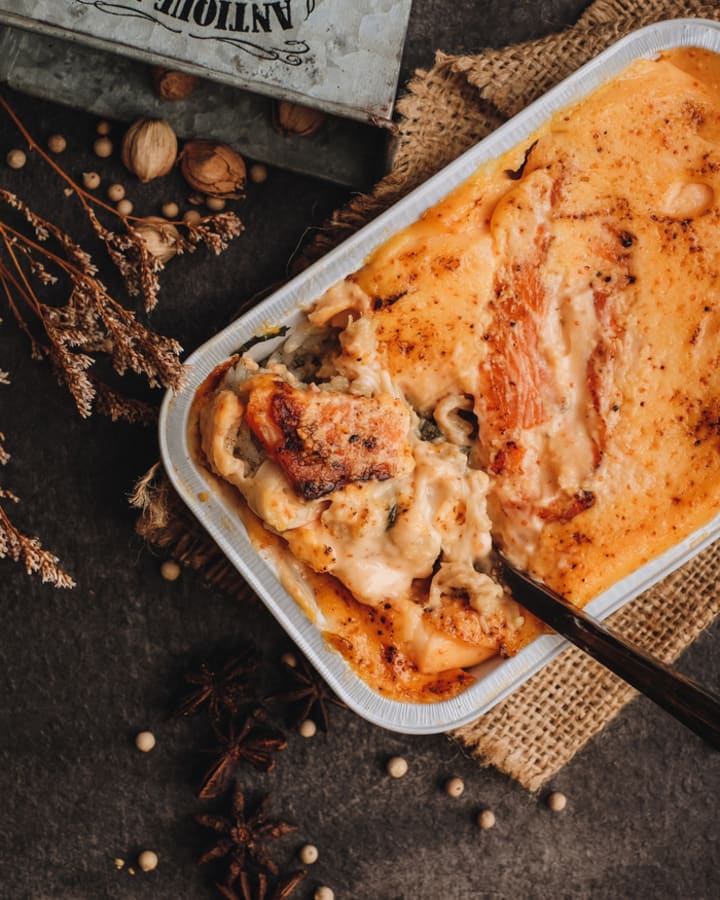 Mentai and Hentai are two completely different things from Japan with only a single letter as the difference. Both are indulgent in their own ways but I'm the one I'm talking about is Mentai, which is mayo mixed in with cod caviar (tobiko) and torched above a bed of Japanese rice and salmon. The creaminess of the mayonaise perfectly pairs with the salmon and rice, a smokiness is added with that beautifully torched top. To make it a bit healthier, people tend to switch out the rice with shirataki noodles or rice, which are nearly zero in calories. Other varieties of this switches out salmon with chicken popcorn (karage) or even use the sauce on top of mashed potatoes. The possibilities are endless with this versatile yet easy to make sauce that's addicting and sure to be a hit.
5. Rice Bowls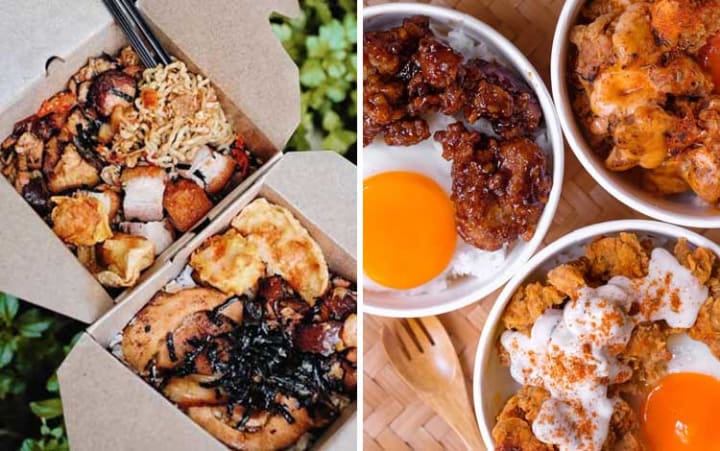 I'm Asian so rice isn't just a meal, it's a way of life. It's filling and pairs beautifully with everything, plus it's easy to make and to pack. This is probably one of the reasons why there's a steady increase in Rice Bowl producers, with people adding their own toppings such as salted egg chicken, salted egg dory, chicken in soy honey, and so on. I'm hungry just thinking about it right now. You can always try a variety of routes for rice bowls, be it Asian, Mexican, American, Italian, your imagination and palette is the limit. Just don't forget to always make sure the variety of rice is right.
There are plenty of other trends available but there are the ones I see thrive the most. Don't forget to test your market first and the best way to promote is by asking your friends to help and spread the word. Often bigger accounts also offer promote-for-promote or paid promotes which can also help boost engagement and sales.
Thank you for reading and if you enjoy it, don't forget to share!