Vacuums and Buckets and Brooms, oh my!
A few simple tasks that will have you saying, "There's no place like home."
Growing up, my mother had a place for everything. And in case we forget where it should go, everything had a label on it. I watched her spend hours organizing and cleaning. I couldn't understand it then, but now that I'm grown with a house of my own I hear myself saying things like, the milk doesn't go back in the fridge that way and that closet is for beach towels, not bath towels.
No matter how hard I try, I have a husband and a sixty pound energetic dog, so nothing in my house stays clean or organized for very long. I've learned to accept that fact, but every spring I still make a point to do two things – declutter the house and revamp my car.
1. Do not hold onto anything that is not beautiful or useful – use this idea to declutter the house.
I wish I knew who gave me this piece of advice years ago, but it was something I ignored until recently. I used to be the type of person who would buy something "just in case." I would buy a pair of cute jeans that didn't fit, just in case I lost some weight. I would buy a new frying pan, just in case I learned to cook. I even bought a bottle of Merlot, just in case I started to like red wine. I always believed that more was better. Why would anyone choose to have less things when they can have more?
As I got older, I grew out of this way of thinking. I found that having less "stuff" was better for my mental health. It was easier to manage and organize. Plus, being surrounded by a bunch of stuff that you bought and will never use has a way of making a person feel guilty. So I cashed in on the advice someone once gave me – 'Do not hold onto anything that is not beautiful or useful.'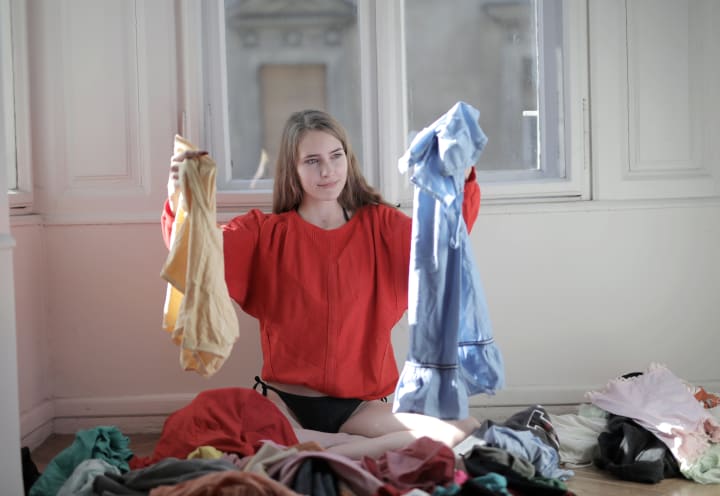 One by one I began going through all of my closets and drawers. The bottle of wine – was that useful? No, I was never going to spontaneously become a red wine drinker. How about the painting stuffed behind my dresser? I bought it because it was a well-known artist and I thought it made me sophisticated. I never hung it up because, truth be told, it kind of creeped me out. One by one I started throwing things into a pile. Shoes. Shirts. Purses. I took a look at my bookshelf. How many of these books did I buy because I wanted to read them, and how many did I just wish that I wanted to read? So what if I would rather read a young adult novel than a book about the rise of the Roman Empire? This was a perfect example of one of my "just in case" purchases. Just in case I ever decide to brush up on some history. I hate history. Into the pile that went.
By the time I had finished there was a pile up to my shoulders of things I was getting rid out. I separated everything out and brought the clothes to a nearby shelter, the books to a library, and anything that I couldn't donate I listed for sale online. When everything was said and done, I had a house with half the amount of things in it, but everything that was left was something that I found beautiful or useful. The house was more organized, and I felt lighter somehow.
 Now I start off every spring with a major overhaul, getting rid of anything that doesn't fit one of those two categories.
2. Use these tricks to clean your car – it's like your second home.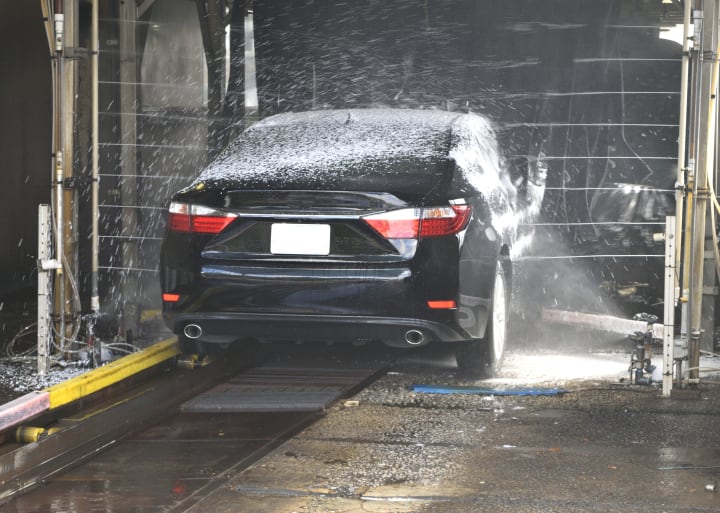 I'll admit it, my car is not the cleanest vehicle on the road. Between driving around for work and then rushing to various after work appointments, I pretty much live in my car. Once a week when I stop for gas I throw out all the empty coffee cups, and that's my version of "cleaning". So every spring after I drop off the bags of clothes and books I no longer want, I pull into a car wash and get myself the deluxe wash.
Then I take my car back home and focus on cleaning the inside. Over the years I've found a few tricks that make this a whole lot easier.  The first place that I focus on is the air vents. These vents collect so much dust, which we end up breathing in on a daily basis. The best way I've found to remove all of it is to use one of those small foam craft brushes. Spray some cleaner on it and use the brush to clean inside of each vent.
If you have pets that ride in your car, then you know how much hair can accumulate, even from a five minute car ride. Vacuums almost never suck up all of it, and if they do, they get clogged. A better idea? Spray some water onto a squeegee and rake it over the pet hair. It'll come up easily.
One of the most difficult places to clean in my car is my cup holder. No matter what I did I could not get out all of the gunk. Until I learned this ingenious hack – put a clean sock around the bottom of a travel cup and soak it with Windex or some type of all-purpose cleaner. Then just put it into the cup holder and twist it around to make sure you get the whole area clean.
3. Reward yourself for a job well done.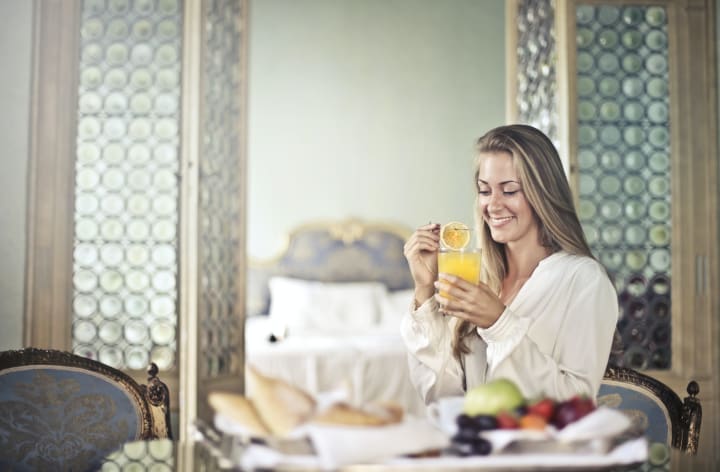 When I am trying to get my life organized – a task I only dare attempt once a year – I always make sure to end my journey doing something for myself. I happen to love hotels; they are my favorite part of a vacation. So after I finish my spring cleaning, I book myself a weekend away at a hotel. It doesn't have to be anything extravagant, just a place where I can go to order room service and eat it in bed while watching some bad romance movie. When I'm ready to check out on Sunday morning, I'm refreshed and eager to drive my newly cleaned car to my newly organized house.
And in a year it will be time to do it all again.