Using Shipt grocery delivery during quarantine
It's safe and easy with the new door drop option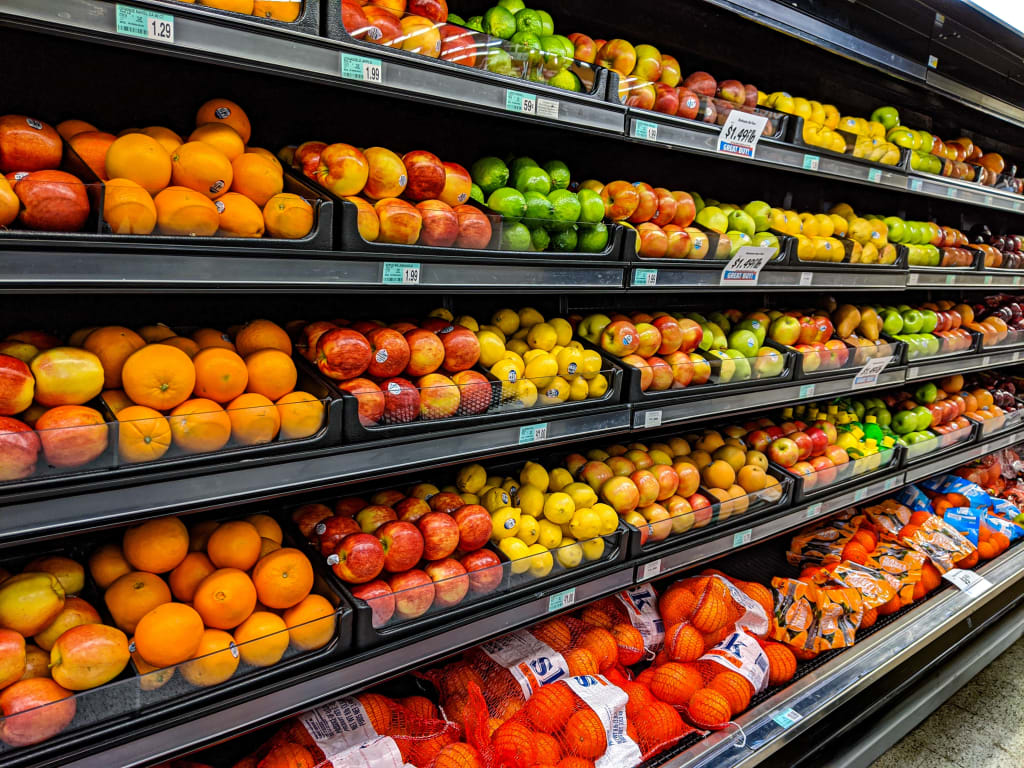 Photo by gemma on Unsplash
After spending the summer amping up my immune system with vitamin C and sneaking zinc powders packets into our dinners at home, I feel confident that I am safe delivering groceries for people during the craziness that is going on around us all right now.
I already felt that driving for Shipt was more purposeful before all of this quarantine business began. I found that running groceries to elderly people that no longer drive and moms that no longer have to drag four impulsive and potentially, crying children to the store to shop was quite fulfilling. I got two months of practice before the tsunami of orders that came in last week blew us all out of the water. Once the governor of Ohio announced schools were going to be closed for three weeks, that day went from "normal" to what felt like a scene of a horror film.
Although it has tapered off and most of the items are beginning to be in stock pretty steadily again, we still have an abundance of new clients to serve. With the time frame for this whole ordeal nowhere in sight at the time I am writing this, I thought it might be helpful to give back to the company who has given so much to me. I was able to escape working in warehouses because of the creation of this service, and for that I am forever grateful. But there's an elephant in the room now and I want to tell you that you can order your groceries and other items through the Shipt grocery service while you stay home comfy, cozy, and safe in your jammies.
Over the past week Shipt has begun to offer a new drop at door service which means you can peek out the window and watch me drop your groceries off at your door and never have to interact with me at all. This makes the community of shoppers feel safer while also serving you with that same level of comfort and safety. I think it's an amazing opportunity (and excuse) to sign up for a service that can ultimately spoil you once all of this virus hoopla has come and gone. Imagine you finally made it home, you're sitting on your couch, feet hurting with your head still spinning from your crazy day at work. Kids have homework, sports, baths, and you need a little me time and a shower yourself. Then you realize you need groceries. Bummer. That's when you change your life forever. You sign up for Shipt and you have magically taken back two or more hours of your life back. Maybe more if you hit the store a couple times a week. You can take a bubble bath, read a book, play with your kids, or just Netflix and chill until we show up with your groceries. As long as you're dressed when you come to the door, I don't care what you do with your time!
Of course I have a deal for you and I will also benefit. It's called paying it forward. I help you get your "me time" back. I help Shipt gain some new clients. I get $50 in credit for me to use Shipt app myself. I like being spoiled too y'all. The last thing you want to do after delivering groceries and getting paid for it all day long, is to go yourself and NOT get paid to do it. It's agony I tell ya! So that's why I am taking the time to write this article. This service is a win-win for all of us I tell ya. It's pretty awesome. So what do YOU get out of this deal if you decide to use this link to sign up? You will get $50 off your first year sign-up for the service. Yes, you read that right. You will be the winner of a whole year of never having to step foot back in a grocery store again. Abracadabra, your grocery store days have disappeared for a year. Your yearly sign-up is only costing you one dollar a week.
Are you sure you're not Irish? Cause today's your lucky day. Feel safe. Stay well. Relax and binge watch while eating all the ice cream and candy you want. Be spoiled for the next few weeks. Your blood pressure and nervous system will thank you. This too shall pass.