Types of Washing Machines
Deciding which washing machine to buy?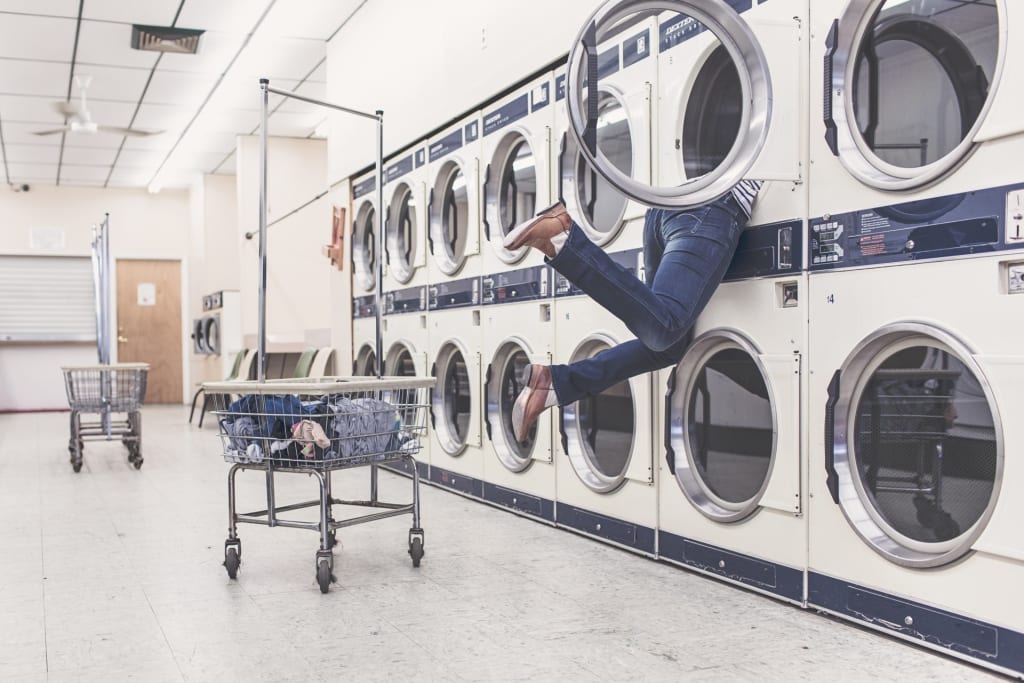 Take note of the characteristics and differences between the types of washing machines: front and top load, so that you can choose the best one for you.
What is a top-loading washing machine?
If you are wondering what a top-loading washing machine is, it is one that has its opening at the top of its frame. It is a good option for small spaces since they are usually narrow and more comfortable for loading and unloading clothes. They deliver optimal performance, due to their faster wash cycles. They tend to have little load capacity, however, they are more affordable. Among the most common options are those ranging from 6 to 12 kg, although also with a higher capacity, such as the Top Load models.
Currently, we find top-loading washers with HE (High Efficiency) technology, capable of saving up to 80% of water. Before choosing, it is also important to review your energy rating. In case the laundry load requires more water, there are HE washers that include the Deep Fill function to make them more efficient. On the other hand, these washers can have an agitator or an impeller system and I was reading the article about cheap washing machines under 200 and there I got to know that the first is made up of blades for dipping and rubbing clothes, while the second uses a low disk, which generates intense flows of water to promote the carving of garments between them.
What are the characteristics of a front-loading washing machine?
These washing machines are characterized by having their door at the front, which means that you have to bend down to be able to put in and take out the clothes. They are considered to be more saving appliances since they use less water during the washing process and, in addition, there are also high efficient (HE) models. However, due to the above, the wash cycles are longer, reaching 120 minutes or more, for each load. To compensate for the aforementioned, systems such as turbo wash have been incorporated, although it is only recommended for light loads without much dirt. Now, the spin time is faster; in this way, you have your clothes dry in a few minutes.
Front-loading washers are more spacious and therefore offer greater load capacity. Its mechanism replaces the agitators and the impeller system with a rotating drum, which frees up more interior space. During its movements, the drum brings the clothes to the top and then drops them and thus facilitates washing.
Main differences between a top and front loading washing machine:
Top loading
More loading comfort by not having to bend down to insert the clothes.
They are more compact, although with a greater capacity if they have a Top Load design.
By having a higher opening, they resist a greater amount of foam.
They allow to incorporate garments even when the wash cycle has started.
They use more water, although if you select HE models and with an impeller system, consumption is reduced.
They are quieter in spin mode.
Front-loading
They allow a dryer to be placed on top, as long as they do not have the soap tank on top.
The drum rotates faster during spinning, so there is more noise.
Some models deliver drum movements in different directions, favoring cleaning.
They use less product since there are models that use HE detergents, which also require little water.
They offer greater capacity, as they do not have a stirrer in the center.
They are wider, therefore, they facilitate the washing of large textiles.
Which washing machine is better? Front or top?
As already mentioned, both washers have benefited from high-efficiency (HE) systems, although it is a reality that the front-loading washer uses less water and has a higher load capacity. Even so, the best option will depend on your lifestyle and the characteristics of the place where you will place it. Before deciding which washing machine to buy, consider the following points:
The number of people in the household.
The dimensions of space.
The level of energy efficiency.
The spin speed.
The added technologies.
The washing system.
Now that you know the types of washing machines, choose which washing machine is better: front or top. Both deliver clear benefits, which can be tailored to your needs.