Types of Tiles Used In Indian Homes
flooring options for your home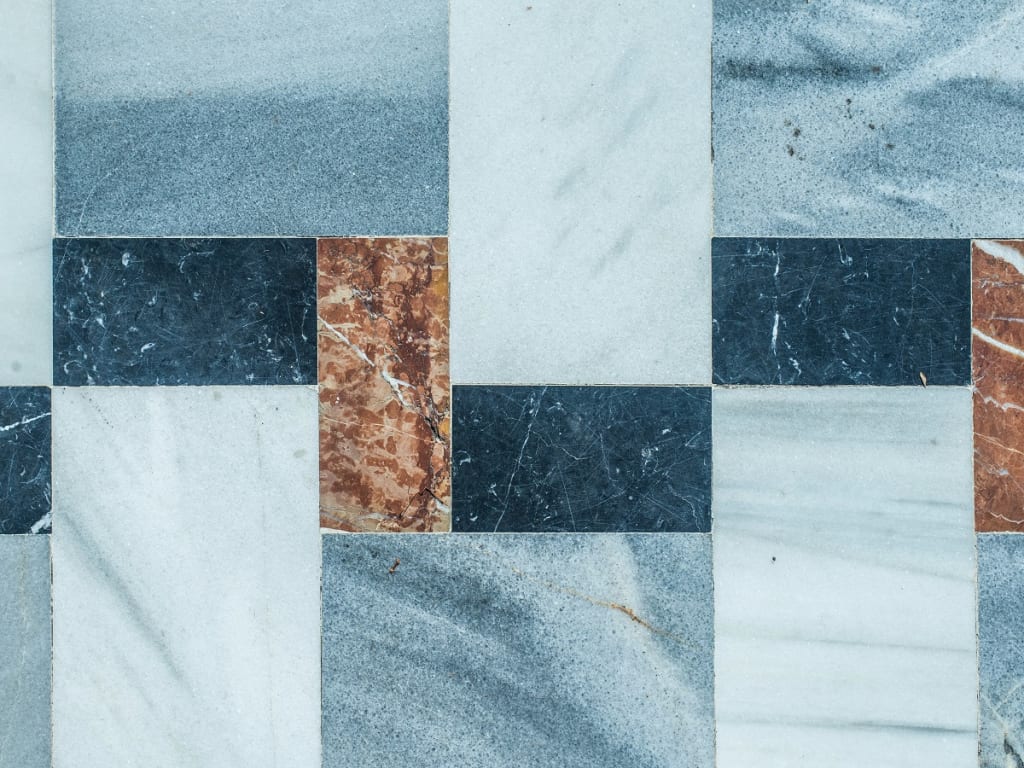 When looking for flooring options for your home, surveying a tile showroom can turn into a baffling experience. Especially if you are a first-timer - choosing among different types of floor tiles for your space, given the vast variety in styles and designs of tiles can be quite an overwhelming task.
If you're preparing for a new home improvement project, then you've come to the right place. Here, I'm discussing Types of Tiles Used In Indian Homes. Keep reading to learn more.
• Ceramic Tiles:
Ceramic Tiles are made up of sand, natural products, and clays. Once molded into the required shape, they are fired in a kiln.
There are two types of Ceramic tiles:
Glazed Ceramic Tiles: An additional layer of glass is added to the tiles during the firing process. These are less dense as compared to unglazed tiles, are not very slip-resistant, and are prone to scratches. However, these are available in a wide variety of colors, finishes and are quite stain-resistant.
Unglazed Ceramic Tiles: These tiles are denser, have natural, earthy coloring, and are slip-resistant. However, they are vulnerable to stains and need a sealant to protect them.
• Porcelain Tiles:
The revolution in the manufacturing and designing process opened new gates to explore other ceramics options, and Porcelain Tiles emerged as the Next Big Thing in Ceramic Tiles.
Porcelain ceramic tile is a type of ceramic tile, except they are stronger, harder, denser, less porous, and even more stain & water-resistant than ordinary ceramics, which makes them quite durable. Like other ceramic tiles, natural clay is also the main element of the porcelain tiles, but there are other minerals present in it. Porcelain floor tiles are made with very fine clay and are first treated at a very high temperature- this treatment provides the tile with many peculiar features like very low retention of moisture, high density, and necessary durability.
• Vitrified Tiles:
Vitrified tile is a ceramic tile with very low porosity. It is an alternative to marble and granite flooring. Vitrified tiles are often used outdoors due to their water and frost resistance. There are four types of Vitrified tiles –
1. Soluble salt
2. Double charge
3. Full Body
4. Glazed
• Terrazzo Tiles:
Terrazzo is a composite material either poured in place or precast or hydraulically pressed as tiles. Terrazzo is used for floor and wall decorative finishes.
• Cement Tiles:
Cement tiles can be used on the floors and walls in the kitchen, living room, foyer, dining room, bathroom, and laundry room
• Stone Tiles:
Stone tiles look as fab and gorgeous as any natural stone tile and are available in stunning-looking natural stone shades.
Great Options for Natural-Stone Flooring
1. Marble. As the king of natural-stone flooring, marble is the best choice for homeowners who want to make a classic and elegant statement.
2. Granite.
3. Sandstone.
4. Flagstone.
5. Limestone
That's all there is to the types of tiles! We hope you now have a fair idea, as to what types of tiles would look best for your home.
For more information contact: ASIAN Tiles
Reader insights
Be the first to share your insights about this piece.
Add your insights