Try These Washers to Save your Clothes from Damage
Try These Washers to Save your Clothes from Damage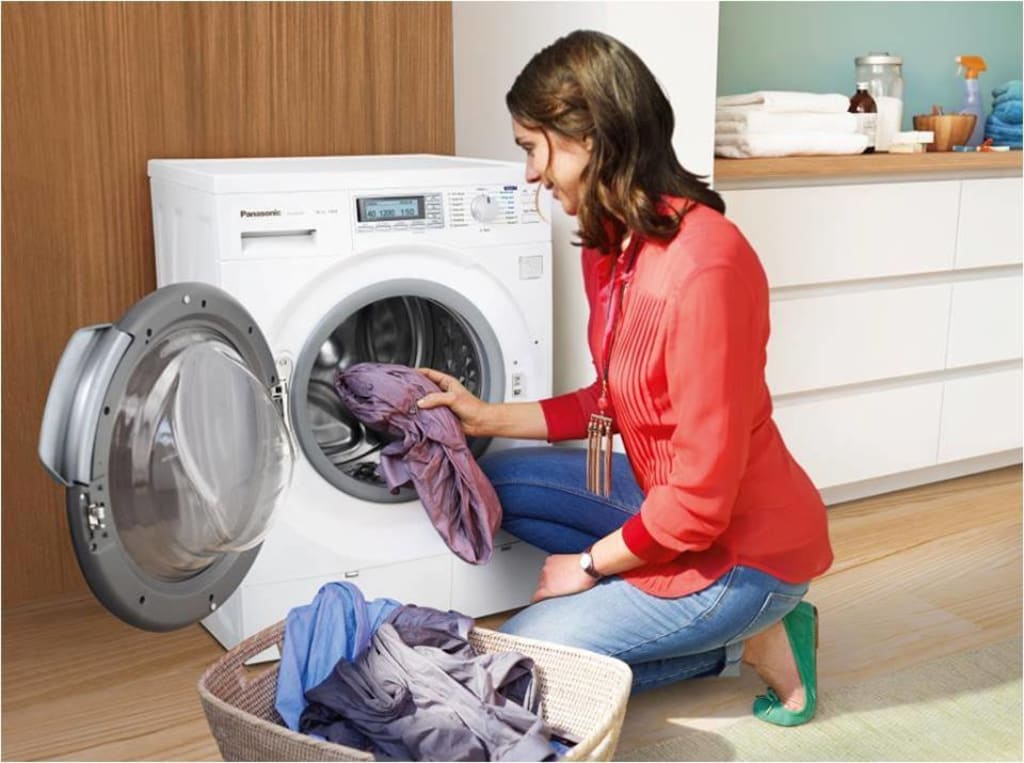 Try These Washers to Save your Clothes from Damage
Washing machines have become prevalent in modern households, and are now indispensable. There was a time when we used to wash clothes by hand. However, washers not only save us the effort, but also wash clothes faster, and are more efficient. Today, we can find a washing machine model that fits our budget, and comes with all the latest features we can ask for in an appliance.
That said, you have to carefully consider various factors before buying a new washing machine. Not all washing machine models go easy on your clothes, whether it is because of the washer's wash drum, or because of the washer's ridges. Some of the newer models also come with the anti-tangle feature, to protect your clothes from getting damaged.
If you are searching for a new washing machine, here are a few models we recommend, in order to save your clothes from getting torn or damaged.
1. Bosch 8kg Front Loading Washing Machine (WAT2846WIN (White), 2019 Edition)
This front load washing machine from Bosch comes with impressive features like the anti-tangle feature, which minimizes tangles by up to 50 percent, thereby protecting your clothes, while its anti-vibration design reduces vibrations during the spin cycle.
Furthermore, the washing machine comes equipped with an EcoSilence Drive motor, which is extremely durable, while the ActiveWater feature of the machine ensures low water consumption, with pressure sensors detecting the load and reducing the amount of water being used for the wash cycle.
The washing machine offers a maximum spin speed of 1400RPM, and the VarioDrum's wave-droplet design ensures that the clothes are thoroughly washed, while being gentle on the fabrics.
2. Samsung Fully Automatic Washing Machine (WW60R20GLMA)
This Samsung fully automatic washing machine comes with smooth, diamond shaped ridges that are extremely gentle on your clothes. The washing machine also comes with a 6kg load capacity, making it the ideal appliance for a household with two to three members. This machine also has small holes, which allow the water to exit, thereby protecting the fabric and preventing clothes from getting trapped. This Samsung washer also comes with Eco Drum Clean technology, which keeps the front loading washing machine fresh without having to use harsh chemicals.
3. IFB 8 kg Senator Aqua Sx Front load Fully Automatic washing machine
Thanks to the stainless steel drum, the IFB front-loading washing machine preserves the long-term integrity of your clothes. Furthermore, the unique crescent moon groves of the washing machine prevent rubbing of clothes on the stainless steel drum by providing a water cushion, thereby going gentle on your fabrics.
The washing machine also boasts a spin speed of up to 1400RPM, while the cradle wash technology provides soft and gentle wash to your delicates, which is achieved by restricting the full motion of the stainless steel drum. This washing machine also comes with the Aqua Energie feature, which softens the hard water, thus facilitating thorough cleaning of your clothes.
4. Whirlpool Fresh Care 7Kg Fully Automatic Front Loading Washing Machine
Whirlpool has been an industry leader when it comes to electronic home appliances, and washing machines in particular. The Whirlpool Fresh Care 7Kg front loading washing machine comes with Colour 15° technology, which uses softener to avoid colours from fading, while also providing a cold water wash to protect the fabric from deteriorating.
The 6th Sense Softmove technology senses the load and adapts the speed of the drum to minimize friction, thereby giving your clothes the perfect wash.
5. Bosch 7 kg Fully-Automatic Front Loading Washing Machine (WAK2426SIN)
Bosch's front loading washers come with the anti-tangle feature, which ensures that your clothes do not get tangled while being washed. The washing machine is extremely gentle on the fabrics, while it washes, rinses and dries clothes within 60 minutes. With a spin speed of 1200RPM and a load capacity of 7kg, this washing machine is ideal for households with 3-4 members.
About the Creator
I am professional an passionate content creator. I start my writing at the age of seventeen when i was in college. I wrote many content on different topics like Health, Technology, Lifestyle, Sport and etc.
Reader insights
Be the first to share your insights about this piece.
Add your insights