Transform Your Tiny Balcony Into An At-Home Getaway
Here's how to turn your balcony into a relaxing at-home getaway.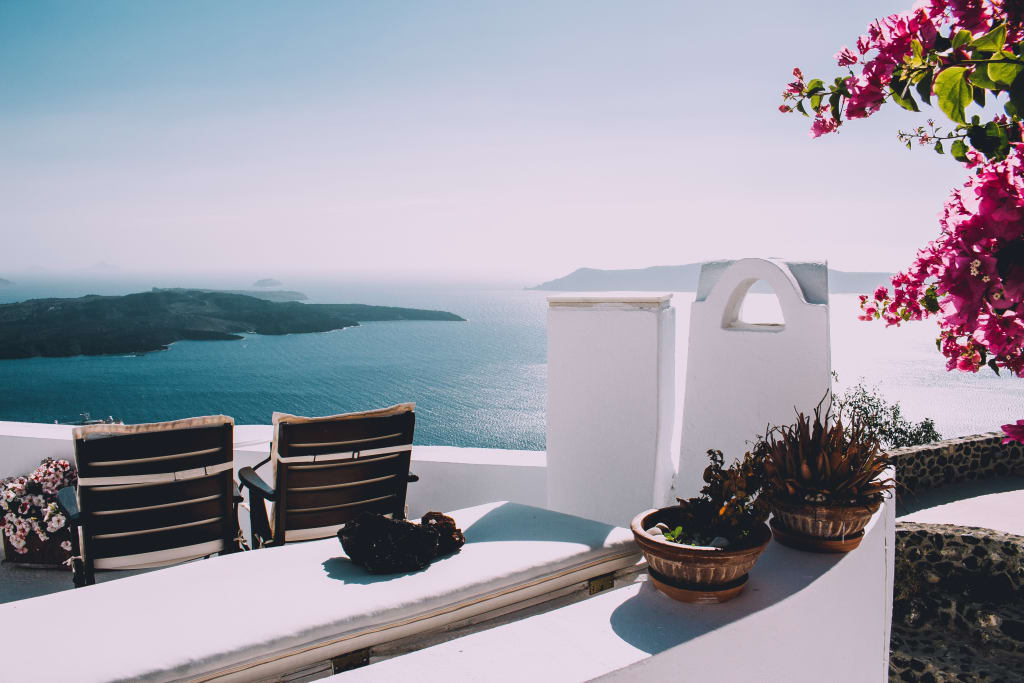 Image credit: Unsplash
Balconies are more in-demand now than ever, as the COVID-19 pandemic taught us all how valuable private outdoor space really is. If you're lucky enough to have one, even if it's on the smaller side, there is plenty you can do to make the most of it.
Take stock of what you've got
You can't do much until you understand the space you're working with. For starters, measure up your balcony if you don't know the measurements already. This will help you work out what will be possible during the transformation process and give you a starting point for ordering furniture and decorations.
Your balcony might already be kitted out. If that's the case, decide what you want to keep and what needs to go. Remember that this is all about turning your balcony into something special, so it's worth investing if what you have is old, broken, or outdated.
Introduce furniture
Once you know how big your balcony is, you can start choosing furniture. Ideally, your furniture should be the main feature of your balcony and everything else you bring in should work around it. So, figure out how you want your space to function and then take to the catalogs to narrow down your choices.
Whether you want your balcony to act as a cozy place to socialize or an intimate setting to dine with a partner, good quality, modern furniture is key. Remember that you want your balcony to be a comfortable place to sit through the days and evenings. As such, you'll need to think in terms of both practicality and looks.
Add atmosphere
With your new furniture in place, it's time to make your balcony feel cozy and inviting. One of the most effective ways to do so is by introducing layered outdoor lighting. Start with ambient lighting to bring a sense of charm, add task lighting so you can always see what you're doing, and use accent lighting to highlight your balcony's most attractive features.
Planters and hanging baskets can also add a wonderful sense of atmosphere to any outdoor space. So, purchase a selection of colorful plants and attractive containers and use them to build out your balcony.
Create garden space
You might be the sort of person who prefers low-maintenance plastic plants. However, a balcony is a great opportunity for more green-fingered people to gain garden space. If that appeals to you, you could consider taking up balcony gardening by growing herbs, chilis, or vegetables in planters. They'll help to brighten up the space and maximize functionality.
Weatherproof it
As with any outdoor space, your balcony will be at the mercy of the elements. And, unfortunately, if you live in an apartment, chances are high that you won't have the space to store garden furniture indoors during spells of bad weather. Buying weatherproof tables and chairs is, therefore, a must when you're upgrading your balcony.
In addition, you must ensure your balcony is properly waterproofed. This will help to prevent leaks which could otherwise pose a huge health and safety hazard. There's no way you can enjoy a relaxing evening on the balcony if you have to worry about structural damage.
Make it more private
Finally, if you want your balcony to feel like a getaway, it's important that you improve its privacy. When yours is one of dozens of balconies in a busy apartment block, separation from noisy neighbors or prying eyes from street-level onlookers can make a world of difference.
Unlike a back garden, you can't put up a fence and call it a day. Instead, you'll have to make the most of protective screens by placing them tactically around your balcony. Or, introduce large plants, hang a curtain, and put up dividers to enclose your space and turn it into a true sanctuary.
Balconies can provide an escape from everyday life. When you step outside for dinner or a few drinks at the end of a busy day, ensure yours is everything you want it to be, with eye-catching furnishings and privacy features that make it feel secluded.
house
About the author
Luke Fitzpatrick has been published in Forbes, The Next Web, and Influencive. He is a guest lecturer at the University of Sydney, lecturing in Cross-Cultural Management and the Pre-MBA Program. Connect with him on LinkedIn.
Reader insights
Be the first to share your insights about this piece.
Add your insights