Top 5 Places to Order the Coolest Birthday Cakes for Kids In Saudi Arabia
Can you imagine a birthday party without a cake? Doesn't it seem impossible? Check out these top places to order most amazing designer cakes for your kid's birthday in Saudi Arabia.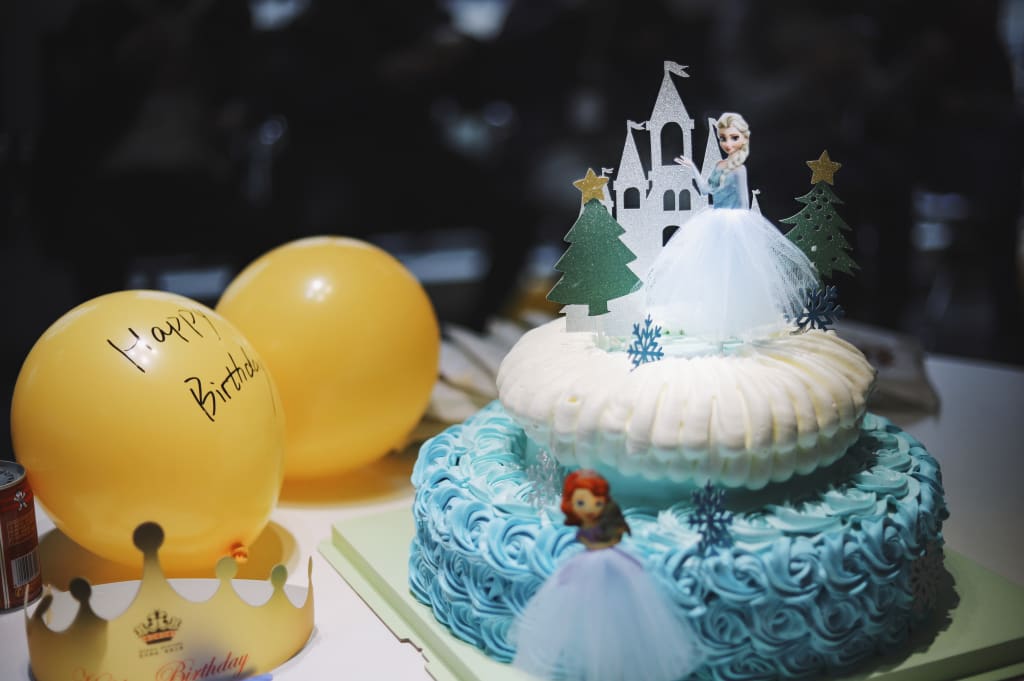 Designer Cake for Kids
Can you imagine a birthday party without a cake? Doesn't it seem impossible? Now, try to imagine a kid's birthday party without a designer cake. The birthday boy or girl will not only throw a fit but will have highly disappointed guests. Birthday parties are always a special moment for the little kids, which is why they insist on having all of their favourite things. That includes a cake like no other. If you come to see it, children want a cake made out of their most loved character, be it from a movie or a cartoon. So, when the designer cake is unveiled, it's like having a dream come true. Let your niece, nephew or child, enjoy their moment with a cake that is the talk of the town for weeks. On that note, let's check out the list of the top 5 places to order the coolest birthday cakes for children in Saudi Arabia.
1) Munch Bakery
The Munch Bakery is one such place that lives up to its name by providing us with a massive range of munch-worthy goodies. While their cookies and cupcakes are a treat to the taste buds, they outdo themselves with the cake collection. From mousse to designer cakes, they offer everything. So, quickly explore a variety of cakes for your kids like a minion, bunny rabbit, unicorn or a sports cake. Here you will also find a chance to get your own cake made with your designs, colours and size. So, whether you want a multi-tiered princess cake or a tall photo cake, they will bake and deliver it with the purpose of spreading true happiness. The best part is that they have stores across multiple cities, thus catering to a large number of people's munchies.
2) Ferns N Petals
Ferns N Petals has paved its way into the Saudi Arabian market by providing some of the most extraordinary cakes. This Indian brand has earned a name synonyms to gifting and happiness. They offer an enormous variety of kid's birthday cakes that cater to countless themes and designs. From minions, Lego, Peppa pig, Frozen to barbies, they indeed have it all. Furthermore, they also have a selection of photo cakes, wherein they print the image of a particular cartoon, like Mickey Mouse or of an individual on the cake's top. As a bonus, they also give you the option of customising a cake with your own design. To know more about their marvellous cakes, you need to hop onto their online portal and enjoy a hassle-free delivery.
3) Helens Bakery
This bakery strives to provide its customers with a homely experience right from the entrance to the last bite of the pastry. With a charming and engaging history, this bakery has made its way to one of the top 5 places for the best cakes, cupcakes and cookies. While their speciality is cheesecakes, they have proved their merit in many other areas of the kitchen. They have turned into your friendly neighbourhood bakery who is only a few mins away from delivering smiles. Check out the heavenly assortment of flavours like Pistachio, tiramisu, lemon blueberry, chocolate and red velvet by hopping into their quaint little shop. Since a birthday party must have a plethora of other delicious snacks, Helens is the perfect place to get those goodies.
4) Sugar Moo
As their motto says, 'you crave, we deliver', Sugar Moo has proven to do much more than that. They are an Arabian based bakery situated at Al Asayel Street. Their bakery has a vast array of tempting cakes that can instantly make anyone's mouth water. Apart from the heavenly mousse-based and cheesecakes, available in plentiful flavours, they offer an option to customise a cake. This is where you can get creative with your imagination and gift your child the cake of the century. Moreover, as the first online dessert and cake business, they promise to deliver the cakes anywhere in Saudi Arabia. So, check out their website right away!
5) Jareer Sweets
Their story began in 1953 with a passionate entrepreneur who wanted to put people in a trance with their high quality and sublime food. As one of the leading pastry shops in Saudi Arabia, it is your prerogative to indulge in their products. Jareer Sweets bakes cakes that are indeed a class apart in taste and presentation. Their Ferrero Rocher and Galaxy cakes are quite the rave amongst foodies. Thus, making your child's birthday party a huge hit. As if this was not enough, they also offer a catering service of the exceptional standard of food. However, the catch to such a lovely bakery is that they render delivery services only in Riyadh with timings from 1400 hours to 2000 hours. To know more, click on the link to explore the website.
You have a list of the best 5 bakeries in Saudi Arabia for both offline and online platforms. So, don't waste any more time and pick any one of these shops for your child's spectacular birthday celebration.
Reader insights
Be the first to share your insights about this piece.
Add your insights