Tips to Save Money On Clothing
So You Can Buy Even More!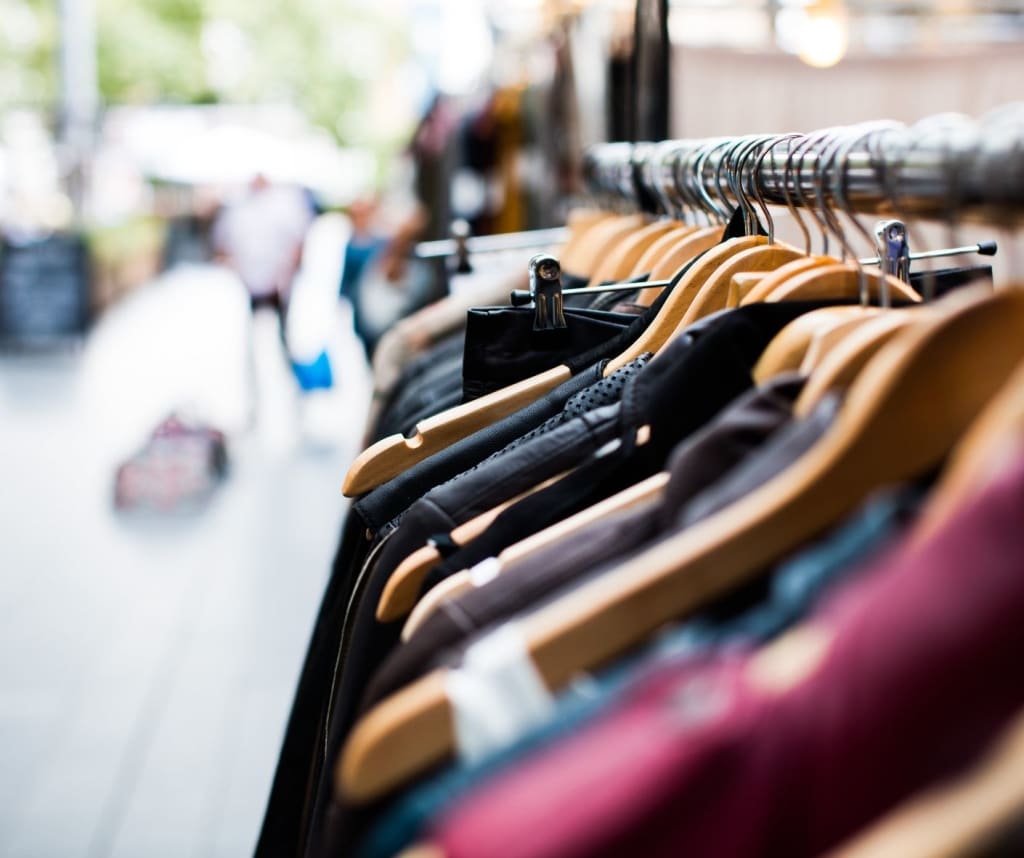 Photo Courtesy of Canva
Buying a new wardrobe can become quite expensive. Even if you just want to add a few quality pieces to your exciting clothing (to spice it up), you could easily spend a few hundred dollars. This is especially true for nice quality clothes that you need to wear for work. What about clothes that you want to buy, so you feel nice when you go out? They are never cheap. Plus, you don't want to wear the same thing every time that you go out, so you will need a few to choose from.
Even the essentials can quickly add up. If you are looking at buying some underwear, socks, and bras, you could easily spend one or two hundred dollars. For that reason, most people need to find ways to save money when they go clothes shopping.
Here are some tips to help you get the most for your buck!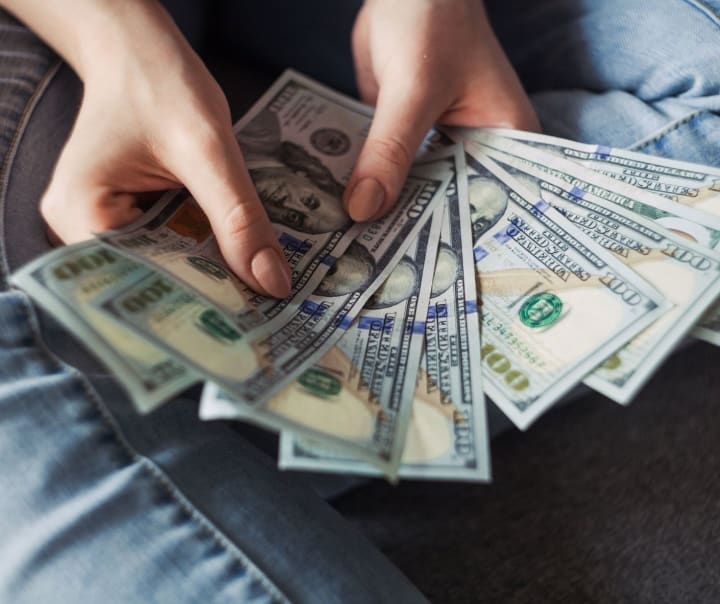 Stick to cash (or your debit card)
If you don't want to overdo it with your purchases, you should only use cash (or your debit card). You should never reach for your credit card, just to buy some new pieces of clothing. Instead, you should wait until you have saved up enough to buy something new. You should never go into debt in order to buy a new wardrobe.
Think carefully about each purchase
Before you head to the register, you should think carefully about each of the pieces that you want to buy. You might want to think about what you would wear with it or where you might wear it before you decide that you just have to have it.
You may fall in love with a dress, but you don't have any occasions in the near future to wear it to. Why would you spend that kind of money if it is just going to sit in your closet for the next year or so? You might be able to talk yourself out of buying something that you don't have a need for, which will only help you to save money.
Buy cheaper pieces when you can
You don't have to spend a lot of money on all of your clothes. You don't need to buy high-end clothing for items that are rarely seen. Likewise, you can get away with buying cheaper underwear and socks. If you wear camisoles or tank tops under your sweaters, you can buy cheap ones because no one is going to see them.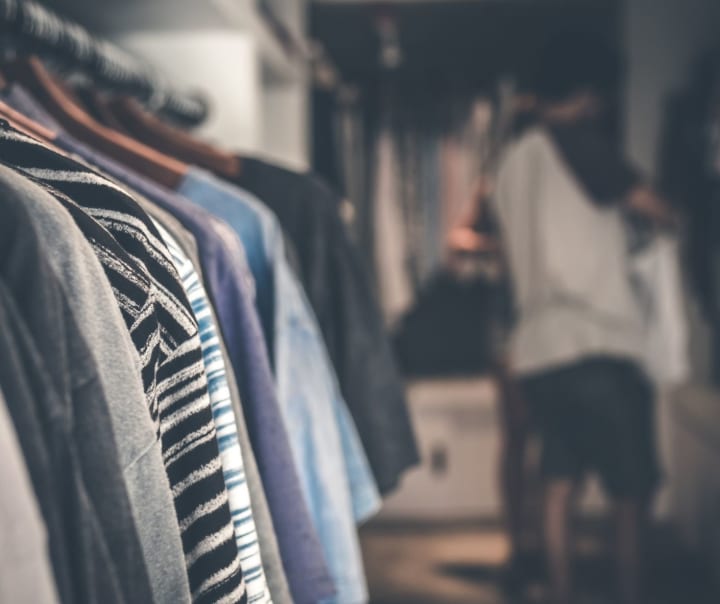 Don't be afraid to shop out of season
Though you don't want to buy items that you aren't going to use right away, the truth is that it can be good to buy items out of season. You will pay less for these items than you would when they go on clearance (because nobody is thinking about them right now).
Don't be afraid to stock up on clearance items. You can find great sundresses in the winter at a fraction of the cost, making your clothing budget stretch even farther. The same can be said about buying sweaters in the summer. Shopping sales and clearance aisles for out-of-season items can really help you grow your wardrobe at a decent price.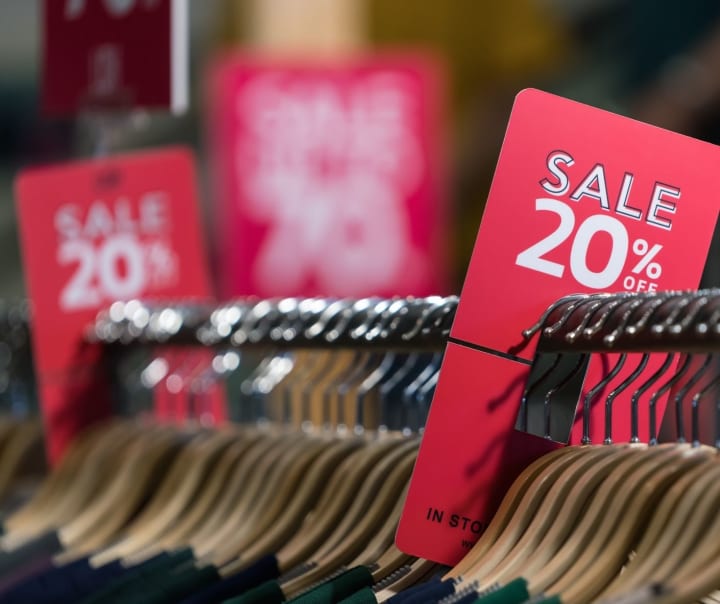 Or even at thrift stores
Thrift stores are a great way to find quality items at a very good price. Some are barely used. You may even be lucky to find a few pieces with their original tags still on them!
You may be able to do even better. Many stores, such as Community Aid, have sales on certain colored tags. You can't imagine how many items you can get for the cost of one sweater in a big box store!
The best way to save money on clothing is to only buy what you have the money for. You should never reach for your credit cards, or you will simply end up spending more money than you ever imagined!
It also helps to think carefully before you hit the register. Do you really need the piece? Do you have something to wear with it? It is also important to make sure that you have somewhere to wear it. That being said, you should shop out of season to get some great deals! Though you may not wear the sundress right away, it will work lovely for you next summer (at a much better price)! Don't be afraid to hit the thrift stores. Many offer practically brand-new clothing at a killer price.
how to
Small town country girl in southern Pennsylvania. Raising two boys on a small farm filled with horses, goats, chickens, rabbits, ducks, dogs, and a cat. Certified veterinary technician and writer at Virtually Shelley.
Receive stories by Shelley Wenger in

your feed