Tips for Property Staging Your Home For Sale in 2022
Making your property looking as good as it can be for the new year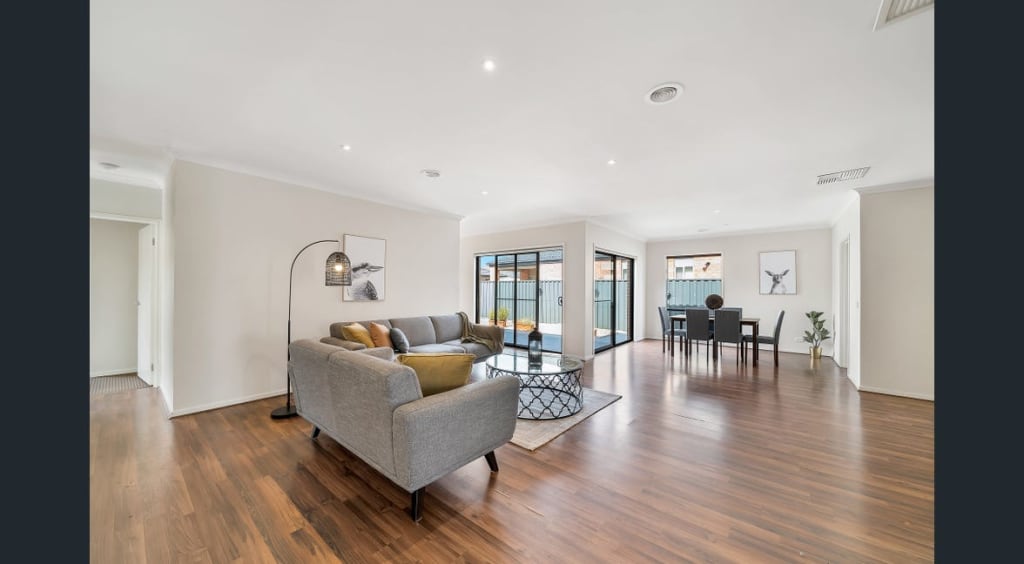 Example of modern property staging (Source : https://www.stage2sell.com.au/)
It's no secret that currently the housing market is booming. House prices are on the rise and houses are being sold at record speeds. With this current environment, the temptation comes to sell while the going is good and with the market predicted to level off in late 2022, it's more important than ever to make your property attractive to potential buyers to incentivise higher bids and make yourself stand out from the noise.
One key component of selling a home is house staging, the art of preparing your home for sale, usually through colour and furniture design choices that make your home more welcoming and seem more inviting. In a competitive market, the best homes stand out more and it can often be the little touches that make the biggest difference. To this end, we have chosen a few key tips that should help you stage your home for sale effectively and always keep the seller as the number one priority.
Depersonalise your home
The main thing to remember when staging or preparing to sell your home, you are selling it to someone else not you. This means that your home needs to look as inviting as possible and the person walking in should be able to see themselves living there.
Personal photos and religious motifs and imagery are best removed. It can feel weird and awkward to live in a home without your personal effects but it makes the home easier to sell as the potential buyer doesn't feel as much like they've walked into someone else's home.
Also, it is always best to remove any garish wallpaper or paint over bold and bright coloured walls with more neutral colours like whites and greys. Once again, it removes your personality from the house and makes the house feel more like an empty shell, ready to be adapted and changed by new owners.
Make your home fresh and bright
When you go to view a property, you want it to look nice and inviting. To this end, try and make your home feel fresh and pleasant. Plants are a really nice addition to the home. They add a nice scent, a bit of colour and a sense of life to your home. With the changes you make to make your home feel empty, think of ways to add colour and charm to your home that aren't as stagnant or as obvious. Plants are a really good way of doing this and even a few fake ones would help a home massively.
Remember that home visiting is a visual experience so make sure your rooms have a lot of light. Preferably, this would be natural light hence why it is always ideal to schedule viewings early doors but you don't have much control over that. However, making sure curtains and blinds are open is essential as is turning on lights and lamps if necessary. Not only does this make your home feel more bright and alive but it also helps showcase the various aspects of your home and removes that feeling that you are hiding something by covering it with darkness.
So there are just a few tips for staging your home for a sale. When looking to sell your home, it can be hard to shift focus from making your home for how you want it to how someone else will want it. But with little touches and sometimes thinking outside the box, you can make your property the hot item it deserves to be. Staging is all about creating an image that looks best to potential buyers and these tips will hopefully help you craft it.
Reader insights
Be the first to share your insights about this piece.
Add your insights