TIPS FOR CHOOSING THE BEST MEAL PREPARATION SERVICE
Benefits of Meal Preparation Service and How to Choose the Best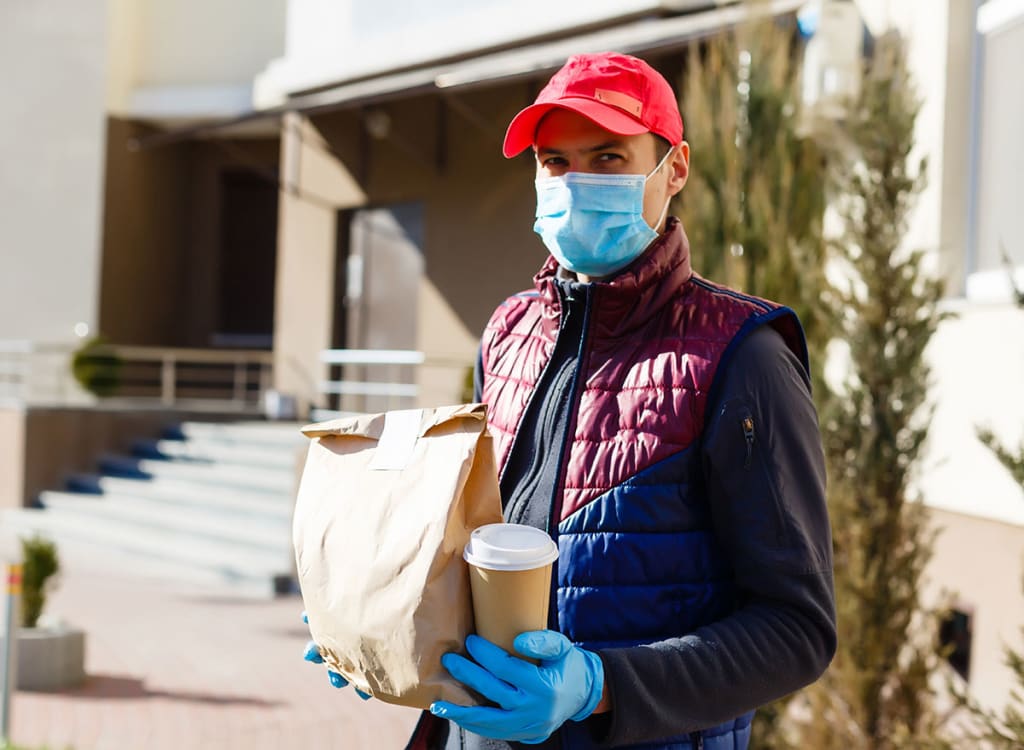 Working professionals are the main victims of health problems and nutritional deficiencies. This is because they may not get enough time to prepare their food due to the hectic work pressure and less time. Cooking is sometimes time-consuming and these busy people skip their breakfast or meals and the majority of them depend on fast foods, canteen foods, snacks or bakeries. Actually, this is not the solution. Because these bakeries and snacks can overcome your hunger but nothing to our body and health. Following this unhealthy pattern may result in obesity and other health problems.
IMPORTANCE OF NUTRITION IN OUR BODY
1. Protein
Proteins are an important factor for the production of certain molecules, like enzymes and hormones, and also helps to maintain muscle tissues.
2. Carbohydrates
Carbohydrates are essential for providing energy to our bodies.
3. Fat
Fat is a source of essential fatty acids, which the body cannot make itself. Essential fats help to absorb vitamin A, vitamin D, and vitamin E.
4. Vitamins & Minerals
Vitamins and minerals play a vital role in preventing bone loss, healing wounds, and boosting up your immune system. They are the main component involved in converting food into energy and also repair cellular damage.
5. Fiber
Fiber helps in the digestive process, as well as promotes the growth of friendly bacteria in the digestive tract.
BENEFITS OF USING MEAL PREPARATION SERVICE
Meal preparations services help you to have your food at the right time. They deliver a variety of highly nutrition-rich food with delicious taste. Let us have a look at the major benefits of using meal delivery providers:
1. Meal delivery gives you to achieve your work goals
If you prepare food, you may find it difficult to achieve your work goals because of less time. You may also lose concentration on your job. Meal delivery providers can help to solve this by providing you with quality foods with a finger tap. So you can give more time and concentration to your work.
2. Save money
Many working people always depend on office canteens or bakeries for having their food. But this is more expensive and unhealthy. Meal providers can deliver you quality foods at a reasonable price and your monthly grocery expenses can also be reduced by making use of meal preparation providers.
3. Helps in weight loss
Meal providers can prepare food according to your needs. They can prepare gluten-free, diabetic-friendly, and diet-friendly meals. So it will help you to lose weight without losing nutritional value.
4. Variety of meals options
Meal providers prepare different foods for each day. They will try new delicious foods with varying ingredients. So, you can have various dishes and you will not get bored of eating the same food again and again.
5. Reduce stress and sleep better
Working people are always concerned about tomorrow's food. This will cause mental stress and as a result, they don't even get enough sleep at night. If you are using a meal delivery system, then you need not worry about your food and do not need to wake up early in the morning.
TIPS FOR CHOOSING THE RIGHT MEAL DELIVERY PROVIDERS
If you are planning to use meal delivery providers, you have to be very careful and collect all the information about the service before signing the contract. Because each meal preparation provider is different in food preparation and the menu. You have to consider the following factors before selecting your meal delivery providers:
1. Relatable Experience
This is a very important factor you must think about while choosing your meal preparation providers. You must choose your delivery service who have years of experience in the related field and make sure they have enough knowledge in creating nutrition plans.
2. Quality of the food
Quality of the food is the major factor you should consider while maintaining your health. You must search whether they are using fresh vegetables, high-quality ingredients with expiry dates, and quality groceries.
3. License and certificate
You must check whether your meal delivery providers are certified and have the license to run the service from the responsible authority.
4. Know Your Budget
You must plan your budget and choose meal preparation providers who are delivering their foods at a reasonable price.
5. Allergens and Food Preferences
This factor is a very important one to consider since this can affect your overall health. Some people have some allergies to specific foods. For example, some people show allergies to nuts and dry fruits and to some ingredients. So before choosing your meal providers, you must inform them about your allergies and food preferences to avoid complications in the future.
6. Research the Delivery Process
You must be aware of the delivery process and the average time they take to deliver the meals. This is important because you can order the meal according to the break time at your office and can avoid long waiting for the meals.