Thrift Shop Treasure Hunt
Let the Search Begin
What do you do when you love to shop, but your budget is tight? Hit the thrift shops. Most cities and towns have them in one form or fashion. You can find some of the best bargains around in thrift shops. The best part of this kind of shopping is that usually there is a charity that benefits from the sales. Shopping and supporting a charity is the best of two worlds.
Finding something unexpected at a thrift shop can be a lot of fun. With the time and patience to shop, you can find some great items cheaper than any store. At times, you can find valuable items for next to nothing.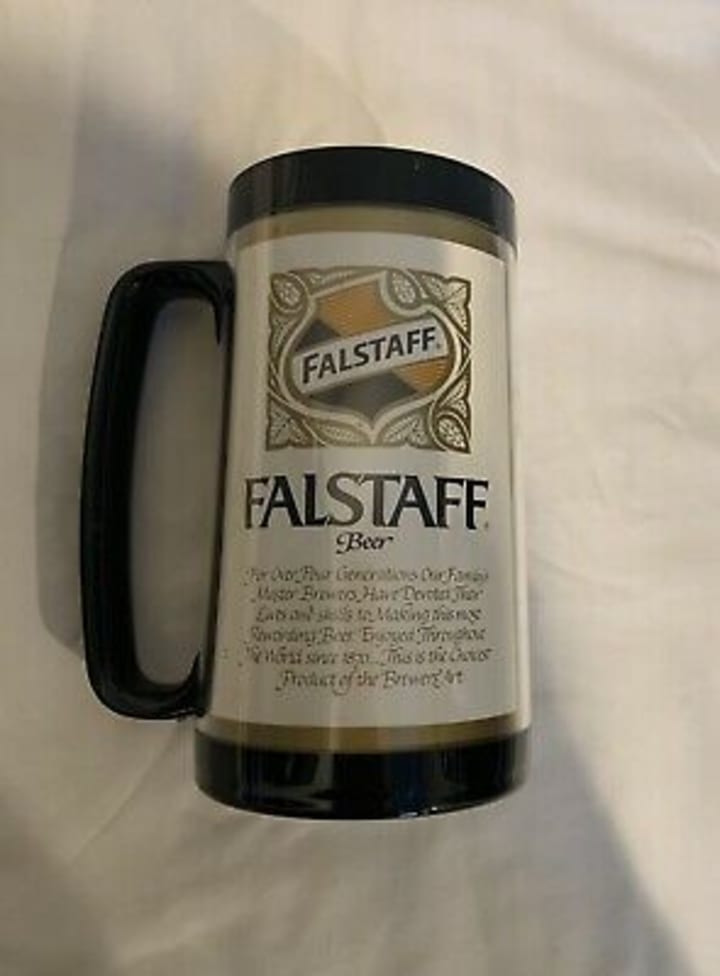 The best treasures that I have found are things that remind me of my childhood. One of my most recent finds was a Falstaff plastic beer mug. Yes, a beer mug reminds me of childhood. When I was a kid my grandpa worked at a beverage distributor. The salespeople would give the workers things with their logos on them as advertisements. Falstaff's beer mugs were really used for any kind of drink, pen holders, dice shaker, or even for houseplants. Just having it around brings up so many childhood memories. I paid $1 and someone is selling one on eBay for $20.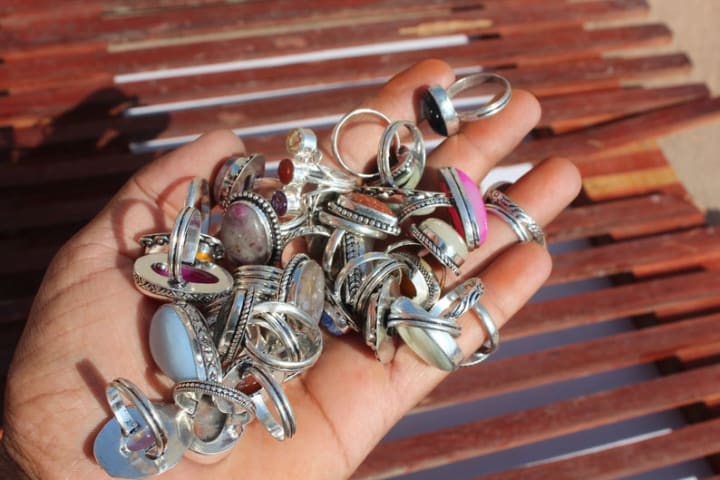 Jewelry is a great find at thrift shops. First, jewelry is usually very inexpensive at thrift stores. Many times all rings are, no matter what they look like, around $2. Necklaces, bracelets, watches, and earrings are similarly priced. Based on the number of donations that thrift shops receive, each store usually has a good selection of items available. I don't think you will find the Hope diamond in a thrift shop, but it is possible to find beautiful costume jewelry. My favorite piece of jewelry is a ring that had a price tag of $2 on it. It was grungy but I was drawn to it. When I took it home, I cleaned it up and had it appraised. It appraised for $300.
Clothing is something that thrift shops always have in abundance. Thankfully, most stores have racks of clothes separated by size. Some items even have retail tags on them. With such an abundance of clothing for men, women, and children; they often run sales on the clothing. I've found a $35 LuLaRoe top for $2 more than once. If you have the time to look, you'll find designer names in those racks. I like to find clothing at a thrift store to wear while doing yard work or painting.
Shoes and purses are similarly well-stocked with name-brand choices as well. Vera Bradley, Michael Kors, and Vera Wang are just a few of the designers whose bags you can run in a thrift store. $3 for a Michael Kors bag is insane but possible. I carry a Simply Vera bag that I paid $3 for and had never been used. Skechers, Nikes, and New Balance shoes are abundant in thrift stores. Many of the shoes are well-loved but if you look, it's possible to find new to nearly new shoes in your size.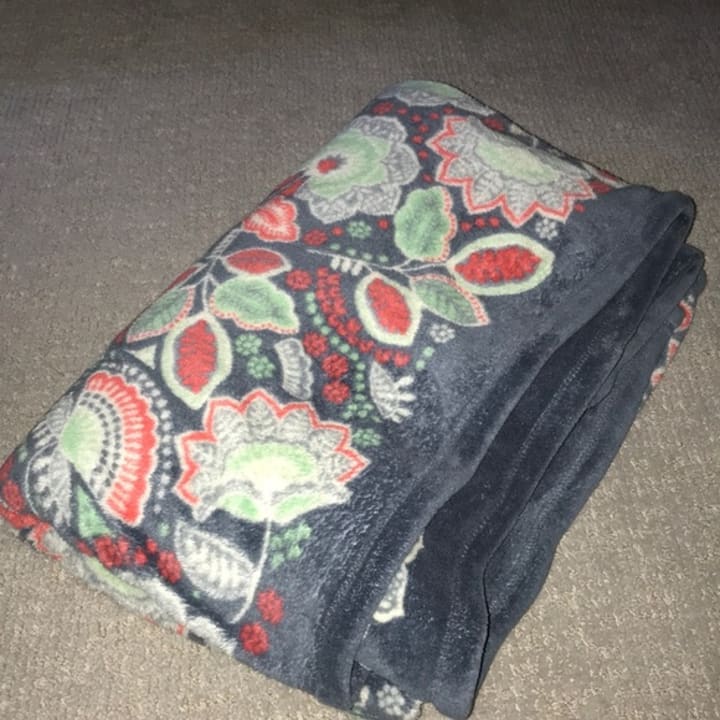 Sometimes it's not as much about the money as it is the item itself. Thrift shops have books, movies, music, and video games. I've found a book for $1 that I've been wanting to read. The book has no monetary value, but it is a treasure to me. The same holds true for housewares. If what you find is something that you need, it will mean more than the dollar amount you pay for it.
In what I consider the general merchandise area, there are many great items. I generally look for craft items. I love to find yarn at a great price. It's also fun to find a kit for a craft you want to try but didn't want to spend a lot of money on those. I have several kits that would have cost over $10 for different crafts. I paid $1 or $2 each for them. The $65 Vera Bradley blanket that I paid $3 for is one of the softest blankets I've ever had. If it wasn't for the thrift store, I wouldn't know that.
Treasure hunting at thrift shops is a great way to feed the need to shop without breaking your budget.
About the Creator
Writing has always been a part of me. My dream could die with failure or would live on if I never tried. Time for that to change. Follow me https://linktr.ee/YvonneWriting and be sure to click like on any stories you enjoy.
Reader insights
Be the first to share your insights about this piece.
Add your insights