This Planner is the Best Part of 2020...So Far
It's about a month into the new year and I feel like a completely different, organized, and an all-around better person thanks to this top-rated planner.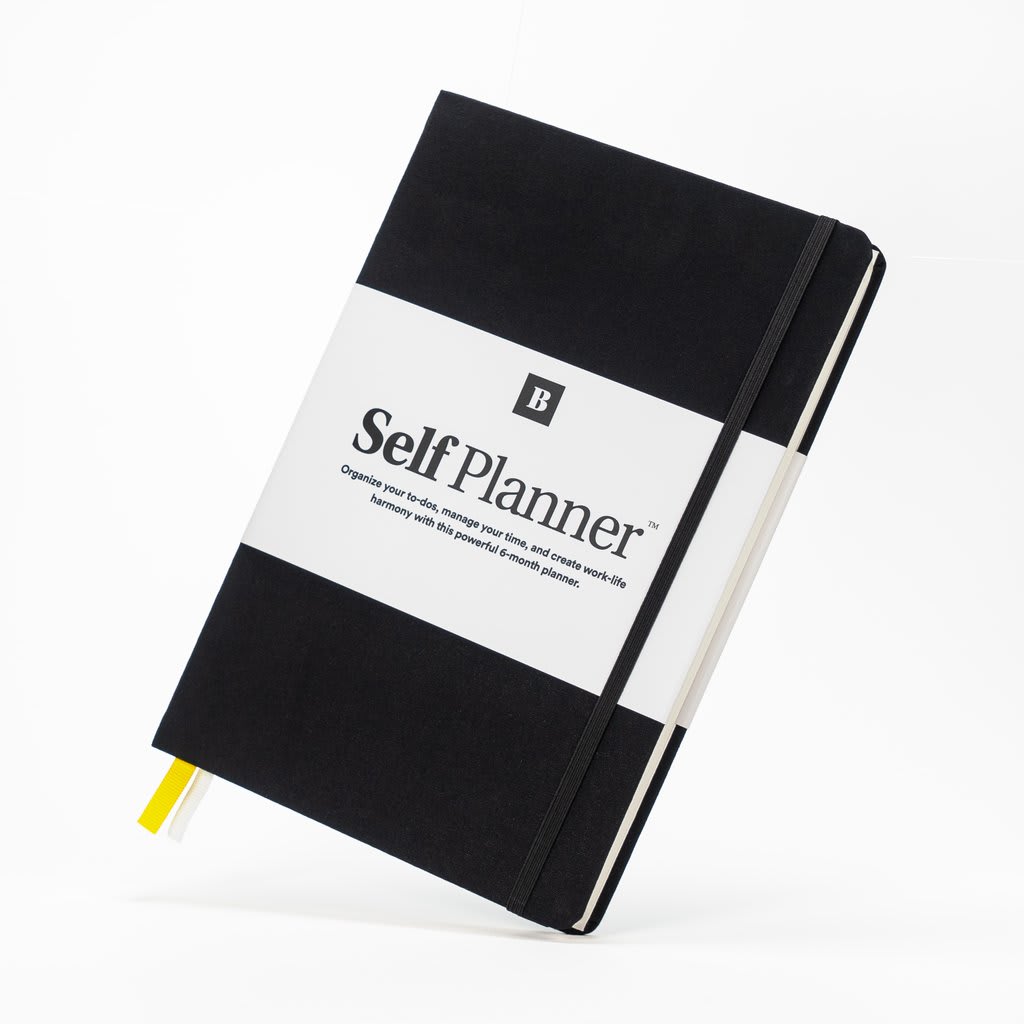 I've never been a huge fan of planners and I've never believed that they actually work and help get the job done. I never used them in high school, in college, or for work. They always seemed like an annoying book to carry around with you wherever you go or a tiring commitment you have to keep up for 12 months.
For 2020, I really tried to branch out with the ever so popular, "New Year, New Me" saying and find the perfect planner that I can (hopefully) commit to for a year. I figured I could find a planner that was cute on the outside and actually helpful on the inside - but boy, was I wrong. All the planners I found, even those from big-name, designer brands, were gorgeous on the outside, but a simple blank page where you write a to-do list on the inside. For someone that's not a fan of planners, I am very picky about them, but I knew that if I was going to commit to one, it had to be perfect and useful.
Around Christmastime, I discovered and purchased the Self Planner from BestSelf Co. which I had read nothing but positive things about, thanks to ads that kept popping up on Instagram. I have to admit, I was a little skeptical about the cover because obviously I was trying to find something with a little pizzaz, but as soon as I looked into the planner, I was pleasantly surprised with what was inside.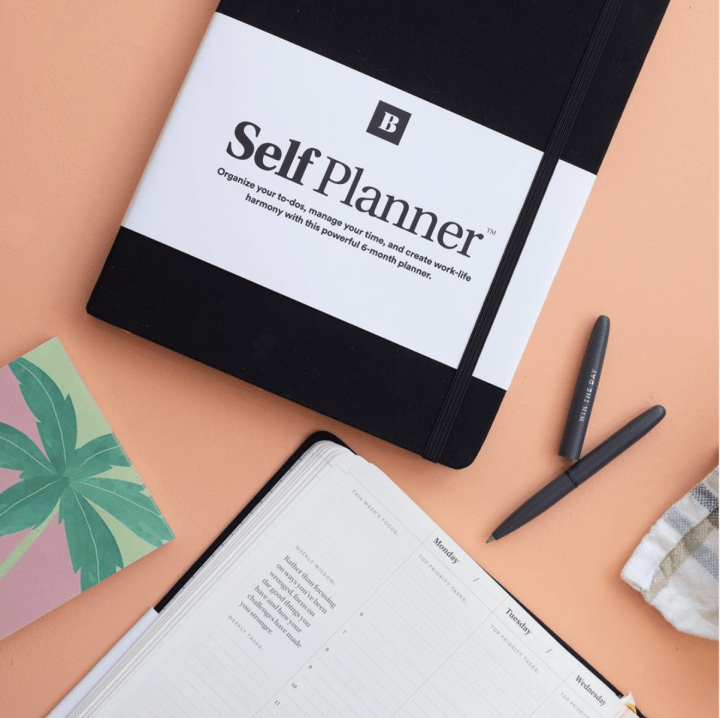 The first thing to catch my eye about this planner, besides the blank cover, was that it's only a 6-month planner, which immediately excited me since obviously I have a problem with a 12-month planner. Not only is it only 6-months, but it's also undated, which is perfect considering I'll probably forget to fill things out on certain days and I won't have to leave an entire page blank. The Self Planner comes with your typical planner pages to keep track of tasks and appointments, which I actually really like because they have timestamps to keep you organized and aware of your schedule instead of just writing a to-do list. In addition to those pages, this planner comes with "freedom pages" to doodle and take notes, project planner pages to keep track of school assignments, work projects and more, and there are pages that focus specifically on habit trackers and monthly reflections.
Not going to lie, it's all a little overwhelming at first (and the planner comes in a very intimidating, designer-like package), but once you dive in and start filling things out (especially without any blank pages thanks to the undated format), the planner seamlessly incorporates into everyday life. Don't waste your money on cutesy looking planners in 2020! If you're trying to adult, like I am and get your life together and feel productive, I definitely recommend getting a Self Planner for yourself! I found mine on Amazon for $24.99 and they even work with Amazon Prime!
What's great about BestSelf Co. too, is that with every purchase made, they donate a meal to someone who is hungry through Feeding America. To date, they have donated over 244,000 meals! AND their products are printed on recycled paper, so by using their Self Planner, you're not only keeping yourself more organized and together, but you're also helping the planet - it's truly a win-win situation where you can't go wrong. You can learn more about their involvement with Feeding America and about who BestSelf Co. is as a brand on their "About Us" tab on their website.