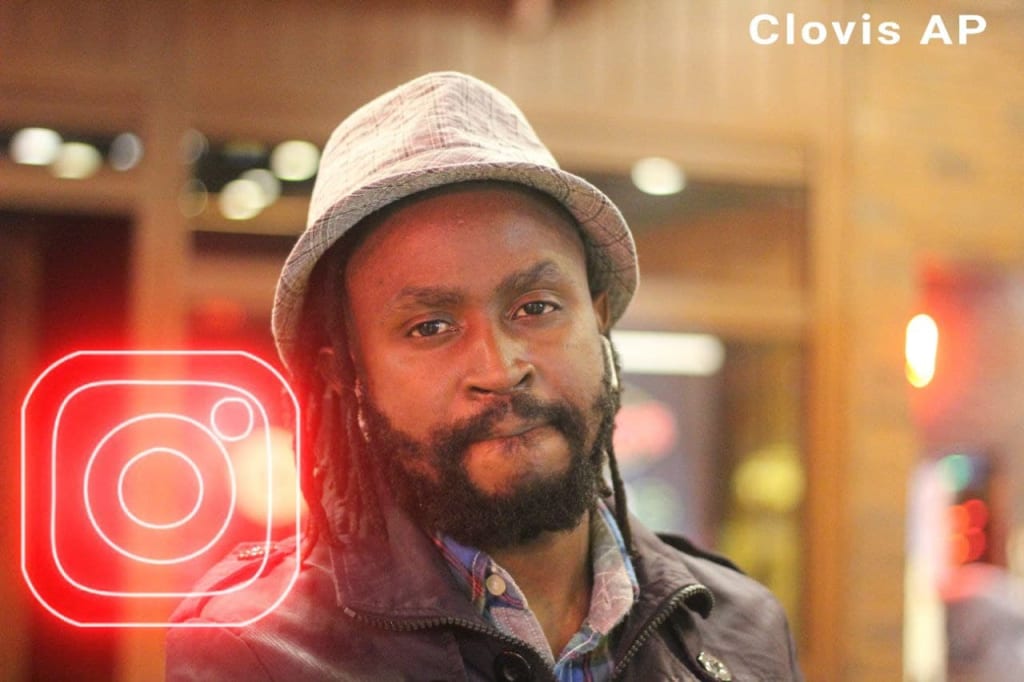 Clovis AP
Let's start with a little history lesson; well, just bear with me in case you hate history, this one will just be so quick you won't even notice I finished.
As stated on Wikipedia, Instagram is an American photo and video sharing social networking service created by Kevin Systrom and Mike Krieger. In April 2012, Facebook acquired the service for approximately US$1 billion in cash and stock.
There is a great potential out there, although as many think, you just create an account or log in to Instagram and start enjoying the app which is a simple, fun and creative way to capture, edit and share photos, videos and messages with friends and family; that's cool, however what is even cooler is not only you share your content with friends and family, but also with complete strangers who might be interested in what you share and later invest in you or simply put, buy what you share, do or offer.
Interesting, right?
But, how do you even make sure you grow your account to reach more people, which equals to more revenue in some cases?
Disclaimer
I just say, in some cases, because not everyone will attain this level, that is why I share this with you and also help you achieve that to be among the so-called lucky few.
What are the steps?
First thing first, you will have to do some cleaning, not literally use a broom or wiper, but in this case, making sure everything is were they have to be, so well optimized, here were are talking about your Instagram account, good profile photo, name, handle, clear bio and great branding and content; does it seem like a lot?
Not only will this help your Instagram account grow, but also make it look so neat and welcoming; This way is optimizing it on a daily basis.
The next thing is a major key to "be Consistent" with posting every single day when you start, because you will be new here and for people to notice you, you have to put time into creating more content that will be the algorithm favorite and get in front of many people with proper understanding of what works and what does not, then keep track of your posting schedule and stick to it learning your content performance on a daily basis.
There are so many things you are going to learn to master at this point and one of them is to keep your posting task on autopilot with scheduled posts using Facebook Business Suite or some apps out there. This one saves you time and helps you have a content in advance for a week, month or even months up to years that have been scheduled and will start uploading themselves.
Learn from the best, or should I say the expert...
Your account will start to take off with you being consistent and dedicated, because this is not an overnight growth, if you are looking for the one without putting in work, just stop reading and go watch a movie or something; this is for people who are serious and want to grow their Instagram pages so they can monetize them with proper Instagram growth strategies.
Now that you want to continue, Clovis AP has put up all these proven strategies that he always uses to grow his Instagram account and what is awesome is that they can work on almost every social media platform. Beyond Instagram, It's called MASTERGRAM, an eBook, so you do not have excuses about the shipping costs and time, MASTERGRAM Instagram Mastery eBook by Clovis AP is only packed with value, nothing else but value; walking you through the proper steps and proven strategies, so you don't have to do the guess work anymore.
Never Give Up!
It is never too late to start taking your Instagram and other social media platforms seriously, and have a plan for it other than just doing it for pleasure or hobby, you still can grow your business from there, if Clovis AP can to do it, so can you, with a little bit of work and dedication. Clovis AP Instagram profile. Start growing today, you can do it!
Reader insights
Be the first to share your insights about this piece.
Add your insights