The Why's and How's of Buying A Home
Why Owning a Home Is Important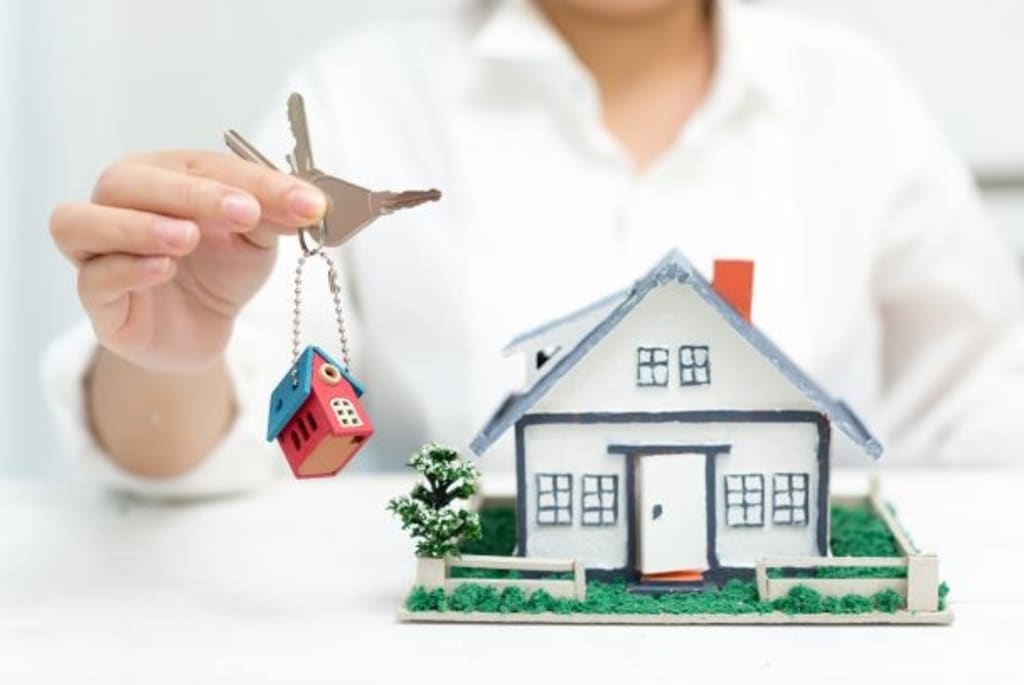 In India, real estate is a popular investment choice. Apart from serving as an asset, it's a tradition to pass on the house to the next generation. However, is it really just an asset? Just a four-walled structure that provides shelter? We think it's much more than that –
Before diving right into the pre conceived notions that most of us have about home loans, let's try to recognize the value of buying a house, not only financially but also from the emotional aspect.
It's years of hard work immortalized in brick and mortar
Buying real estate is a difficult job. Right from researching for a convenient place to stay, to adjusting your finances to accommodate EMI's for the home loan that you may take from a bank or a financial institution, it takes lot of effort to buy a house. So, when you get the keys to your house, a real sense of achievement prevails.
It's an asset which is passed on generations after another
In India, families tend to pass on their property to their kids. This not only reduces the burden of buying a new house for the next generation but also ensures that the family stays together.
It's a place where memories are made
Your fondest memories will most likely be of helping your mom make laddus in the kitchen during festivals. Or helping dad light up the house during Diwali. Or singing a song at the top of your voice and breaking into an impromptu jig. It's a place where your kid will take his / her first steps, a place your kids will spend their childhood in.
There's nothing more relaxing than coming back home after a long vacation. Even if you spend a long time out of your house, you tend to miss the familiar comfort which a house provides. So, the next time you go home, breathe in, and appreciate the space. After all, there's a reason they say – 'home sweet home'. Still, stay in a rented house? Calculate your EMI using a home loan EMI calculator in a few clicks and understand the whole concept of your loan amount eligibility, Loan tenure, EMI that you will have to pay every month. Once you become well informed about the expenses that you will have to cut down and the cost at which you can all a house your very own home you might realize that you can own a house by investing little extra.
Owning a home is an important goal in every common man's life. But a lot of these goals remain unfulfilled due to various reasons, such as not having enough savings to pay their own contribution, lack of access to financial support like home loan or inertia to managing household expenses along with the dreaded EMI. The common myth is that EMI eats away a major portion of your income and leaving almost nothing to run your household. Therefore, in this article today we will try to bust this myth as well as explore ways to reduce your home loan EMI.
Before moving ahead, let's understand - what's an EMI? EMI stands for equated monthly installment. It's a definite amount that one needs to regularly pay to lenders from where they would have taken their loans. EMI is a combination of the proportion of the principal amount borrowed and interest charged on the borrowed amount. In the initial years, the interest component has a higher ratio than the principal amount, and as the loan progresses the ratio between home loan principal amount and interest rate reverses. You can calculate an estimate of EMI for your home loan with the home loan EMI calculator.
Let's first try busting the myth around the EMI burden. When you apply for a home loan from renowned loan, they would ensure that your home loan eligibility as well as the EMI amount is calculated basis your monthly income and fixed obligations. A buffer is always maintained to ensure you are able to meet your household expenses. Therefore, there will never be a situation where the EMI exceeds your declared income. Having said that, lowering your EMI reduces your liability to some extent and can help increase your spending capacity.
To help you out, here are some quick ways for reducing your home loan EMI. An individual thinking to invest into a residential property must give it a quick read and imbibe as much as possible to make the decision of buying a house hassle free and befitting.
Choose maximum home loan tenure:
According to your age ensure you can opt for the maximum loan tenure available. This helps ensure that your loan obligation gets distributed over a higher number of months. For e.g. if you have taken a loan of Rs. 1 lac at 8.90% p.a. if the loan tenure is 20 years your EMI would be Rs. 893 and if the loan tenure is 30 years EMI would be Rs. 797
Increase your own contribution in the home loan to the maximum. Leave the difficult task of sorting out these calculations with help of a home loan EMI calculator and get quick and logical results.
Even though your housing loan eligibility is derived basis your repaying capacity you can always opt for a lower amount by paying a higher own contribution which will help reduce the overall home loan amount and hence the EMI
Prepayment
Look for ways in which you can prepay some home loan amount which will again reduce your EMI burden. Your performance bonus or any investment maturity are some of the avenues of receiving a large number of monies which can be prepaid to reduce the tenure. Alternatively, you may choose to prepay part of your loan amount and maintain the previous tenure thereby reduce the EMI.
Since, a house holds utmost importance in an individual's life, there should be no compromises made when it comes to buying one. With the help of home loan buy your dream home and not just a house that you live in.