The Top Upgrades to Sell Your Home
However, there are several upgrades that you can do to really get the most out of the sale of your home.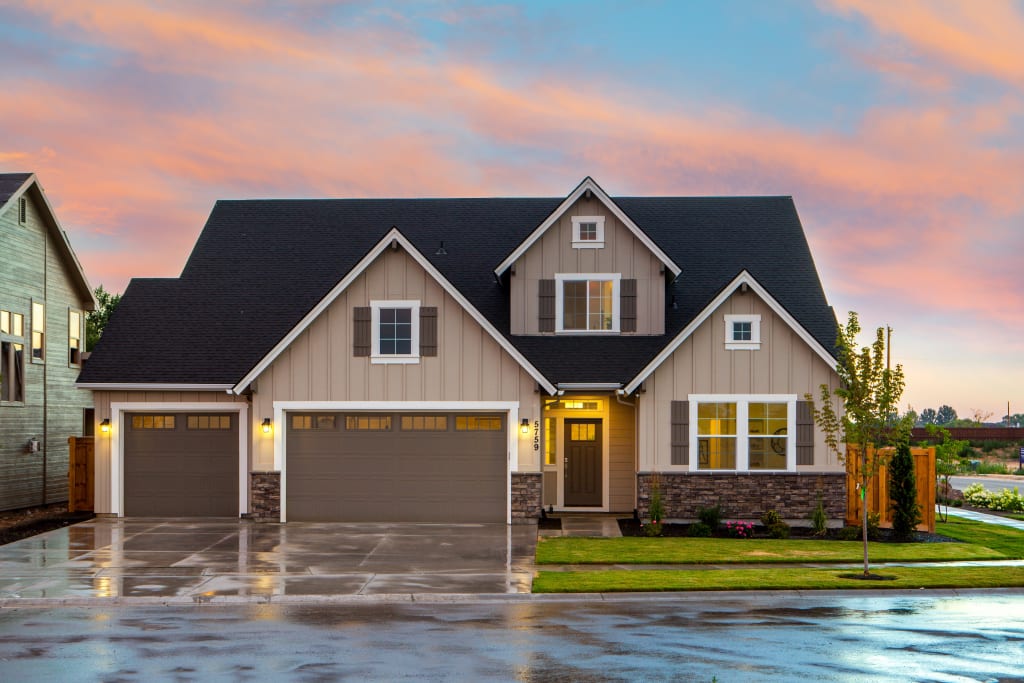 If you are thinking about selling your home, you want to get as much money out of it as you can. There are probably some areas that need attention, and you may be wondering which issues should get the most time and attention. In a seller's market, you are generally in a good place, since there is more demand than there is supply. However, there are several upgrades that you can do to really get the most out of the sale of your home.
A Bathroom Remodel
When it comes to the bathroom, you can get a return that averages about 100% of what you put in. You can approach your remodel in two ways. You can do a minor remodel for about ten thousand dollars, or you can do a full-blown makeover with luxurious pieces and fixtures that cost closer to thirty thousand dollars. A simple remodel replaces the tub, the sink, toilet, vanity, fixtures and floor. If you don't want to spend a lot of money, DIY the remodel and save on labor. It isn't hard to put on a new coat of paint, replace dates, fixtures, stain or paint the vanity and lay flooring. For small bathrooms, use a light-colored shower curtain or glass panel to create an illusion of space.
Landscaping Efforts
Again, homeowners who put the time and money into the landscaping of the home will get about 100% of returns. Your yard may need a lot of TLC before you can hit the market, so take care now to work on the lawn and plantings. To help your glass, an aeration Colorado Springs company can get your lawn looking greener and more full. Contacting a local garden center can also point you in the right direction for shrubs or trees that will grow well in your soil and seasonal temperatures. You can also trim back whatever is existing and add mulch beds to give it more color and dimension. Putting in a walkway or a fountain can draw focus when pulling into the property and add good value.
A Kitchen Remodel
Coming at close to 98% return at resale, a kitchen remodel could be either a drastic floor plan rearrangement or a simple cosmetic update. A new coat of paint always works wonder, but installing recessed lighting can highlight both the countertops and create a brighter, bigger looking space. A new sink and fixture, changing out the cooktop or wall oven, and putting in resilient flooring are always easy solutions to a dated kitchen. Though more expensive, putting in a new countertop, rearranging the space for a custom-built island and buying all new high-end appliances are bound to catch a potential buyer's eye. A DIY solution includes sanding and painting your existing cabinets, putting up window molding and changing light fixtures.
Exterior Improvements
You will get about a 95% return on your investment with any improvements you make to the exterior of your home. Replacing the siding on a home is an expensive choice, but you will recoup almost all of your funds at resale. Painting your house is a less costly investment, and if you do the work yourself, it is a cheap way to give your home a whole new look. Use color cards to find coordinating colors for the trim and doors. If your home has a roof that has seen better days, you will almost certainly be looking at a seller's concession if it's not replaced. The age of the roof and the heat and air unit are the big-ticket items that can either make or break a sale. Fix damaged porch flooring or railings, paint the garage doors or shingles, and make sure all the gutter pieces are in good shape.
Home Additions
Whether it's converting an attic space into a bedroom or adding a deck patio or a porch, a carefully thought out addition to your home may be just the thing to set you apart from the competition. If you are handy or have friends that can help, some minor changes to the layout of your home to add more space can really ramp up the value when it goes on the market.
The real estate market could be in your favor when you decide to list your house, bringing lots of potential buyers to your door. These upgrades can be just the thing to help nudge them into making an offer.