The Perfect Guide to Enjoying Halloween Day 2020 During a Pandemic
Is Halloween canceled? Should we enjoy it anyway? This is what you should be doing...
Everyone has their favorite holiday - or season they look forward to every year. 2020 has been quite the ride and the question up for debate now is, "what are people doing for Halloween?" Listen... some folks look forward to Halloween like some look forward to their birthday or graduation. If you're into the party scene or college scene, you also know all about Halloweekend, where you spend all weekend partying, eating candy, drinking, whatever it is you do to have a grand spooky time for Halloween.
But how do we celebrate in the midst of a pandemic?
Of course, we should keep the safety of ourselves and those around us in mind, especially if you have children. Some states have initially put a ban on the traditional trick-or-treating that is the highlight of a lot of kids' years: they get to dress up, go trick-treating, eat tons of candy, make spooky treats, and watch spooky movies. Lucky - and unlucky- for us, Halloween this year is on a Saturday: the most favorable day of the week to party.
Here's your guide to the perfect Halloween day and night on October 31st, 2020.
1. Nostaligic Movie Marathon
Like a lot of people, my favorite part of spooky season is, of course, the iconic, classic films that are so enjoyable to watch during this time. Whether its the gory and bloody classic films like Halloween (1978) or Child's Play (1988), or classic family movies like Hocus Pocus (1993), there's nothing safer and more enjoyable to do for Halloween during a pandemic than a movie marathon night. I love Halloween movies, but its the nostalgia for me. With Disney+ in the mix now, I'll be having my own nostalgic movie marathon running Disney Channel classics - keep reading for the order I'll be watching these in.
2. Pumpkin Decorating Contest
Since we're in a pandemic and large gatherings may not be the safest thing to participate in, you can call your close friends and family over for a night (or day) of pumpkin decorating. This is also great for the kiddos. Unfortunately, a lot of kids can't trick-or-treat this year, so let them get into the spirit by making a mess and making a masterpiece. If y0u're inviting family and friends over, make things interesting by hosting a decorating contest: allows visitors and participants to vote on their favorite pumpkin for their chance to win a prize. Whether you're offering a cash prize, bragging rights, or that special toy your kid has been asking for, everyone loves a competition and a chance to be crowned the champ. There are tons of super dope pumpkin ideas all over the internet! I personally have created a cat using candy corn. lots... of candy corn. Though, it is very fun decorating with, especially when you're with other people (maybe or maybe not a bit buzzed from a cocktail or two) laughing at each other's creative abilities.
3. DIY Wine (or no wine) & Paint
Have you ever seen photos of videos of a sip & paint session? You enjoy a beverage of your choice while attending a painting class, where you're following along as an artist is in front of the class giving a painting lesson. There are plenty of how-to videos on YouTube of artists leading the instruction of a plethora of images. If you go on YouTube and search "How to Paint Halloween," you see search results that you can select your favorite from., If you have a SmartTv, FireStick, Cox, or any other way to pull up YouTube on your living room tv - or betting suiting area, you can have your own "Sip & Paint" in your own living room. Head on down to Michael's, Walmart, or your nearest craft store, pick up some paint and a few canvases, brushes, and anything else you may need and you're good! Safe and sound, still having a great Halloween night.
For an, even more, budget-friendly, and fun night of pumpkin decorating, encourage participants to use whatever they can find around the house. You'd be surprised what people could come up with using only common household items.
4. Spooky Trivia Night
If you've never hosted or attended a game of trivia, you're in for a treat. A game of trivia is just a competition between groups of people broken up into teams, answering random questions specific to a category. You're at home, it's 2020 - the year where anything can happen - so make it fun, and make it your own. Who cares how many people you have on your team, just make sure the teams are even: mom & dad vs. their two kids. You can even turn this into a zoom call bring in your friends and family to participate virtually. Because it is Halloween, you can make it a game of:
-Horror Film Trivia,

-True-False-or Bogus Halloween Trivia

-Halloween Music Trivia

-Random Halloween Facts

-Disney Movie (Halloween) Trivia.
The combinations are endless. Trivia night is kid-friendly and you can get creative with meeting virtually. Trivia Crack is a trivia game app that allows you to play with your friends and challenge each other. Kahoot is another fun app that hosts trivia among your friends. Together at home, and on a conference video call playing with your friends would be a great way to enjoy Halloween night.
5. Of course, BAKING.
If you're a baker - and even if you're not, baking occasion-specific treats are always fun! Spooky treats taste extra special when its spooky season, how could you not make a batch of the Halloween Pillsbury Sugar Cookies. You know exactly the ones I'm talking about.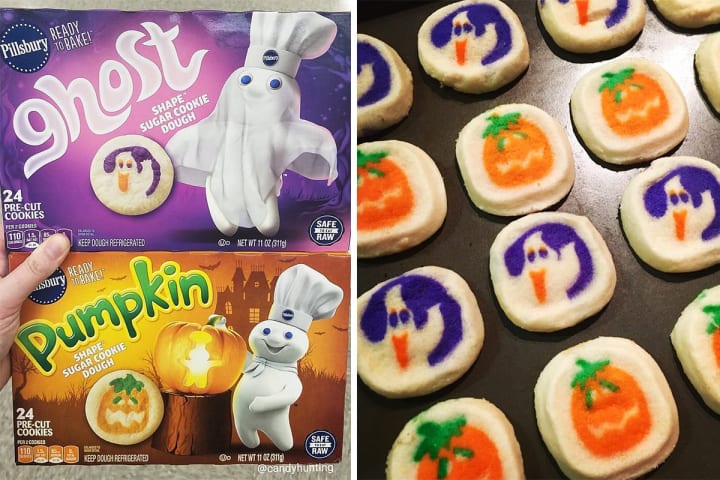 Spice up the norm', and turn these babies into ice cream sandwiches, or spooky macaroons. There are a ton of other spooky recipes to follow all over Google and Pinterest. Pick your favs and spend all day in the kitchen baking treats for you, family (& maybe friends) to enjoy preparing for perhaps a night of movies.
Similar to the pumpkin decorating contest, it would be easy to turn your baking into a "bake-off" against your "boo" (get it? lol), the kiddos, or friends & family if you're having a small, but a safe gathering. Winner of the best, or worst, treats could walk away with a prize.
-Cookies
-Pies
-Cakes & Cupcakes
-Ice Cream & Nice Cream
-the recipes are endless!
Now... for me? I'll be enjoying a night of Disney nostalgia with snacks and maybe a creepy cocktail or two... or three, maybe four - it's 2020. Disney Channel movies were my favorite as a kid, so now that they're available Disney+ to watch, what better way to spend my Halloween? Of them all, my favorite is the first Halloweentown, so I'll save that for last. As for the rest of the film selection, I'll be watching them in order:
1. Under Wraps (1997) *one of my favorites*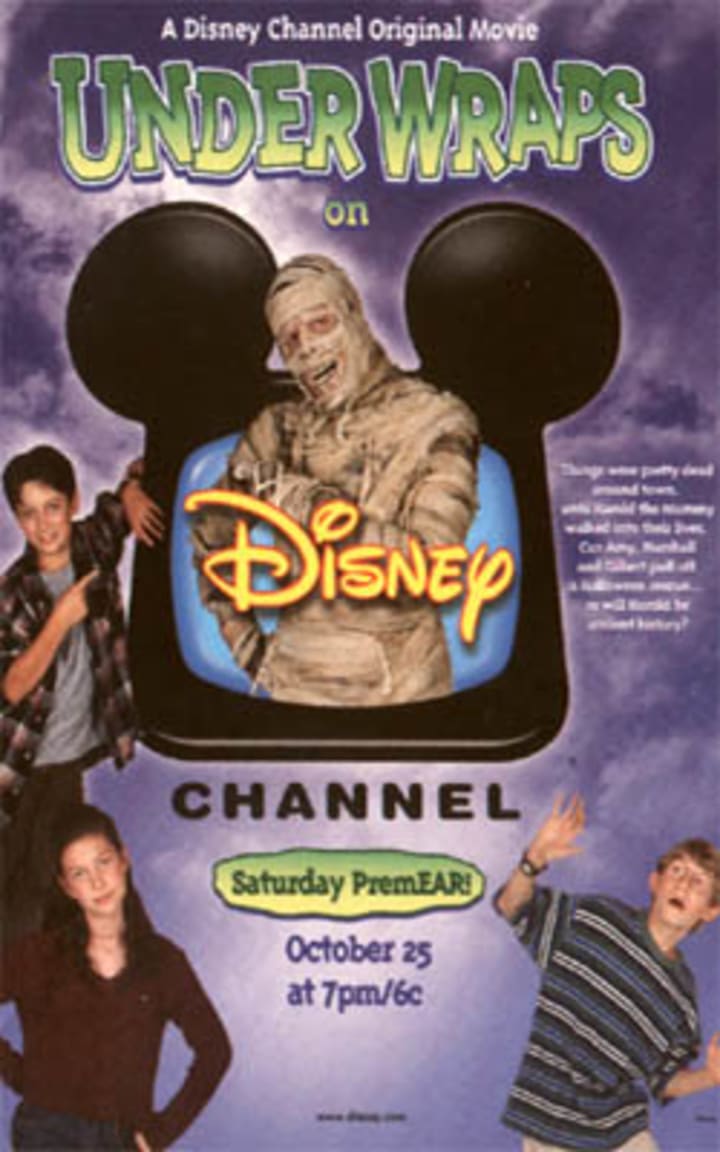 2. Don't Look Under the Bed (1999)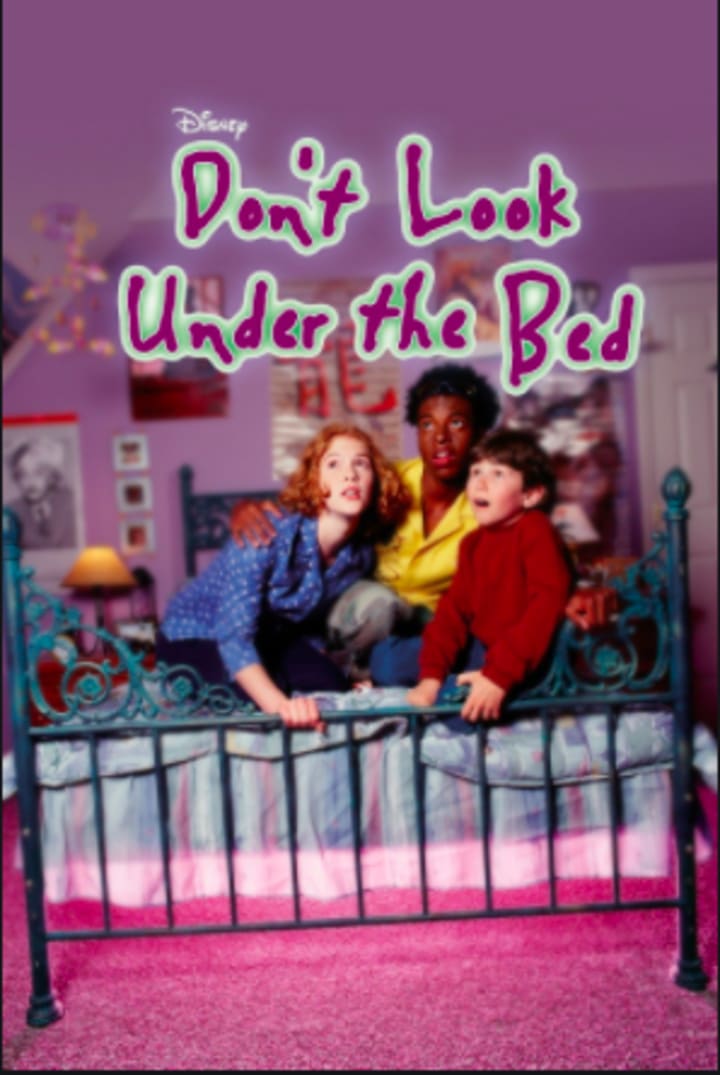 3. Can of Worms (1999)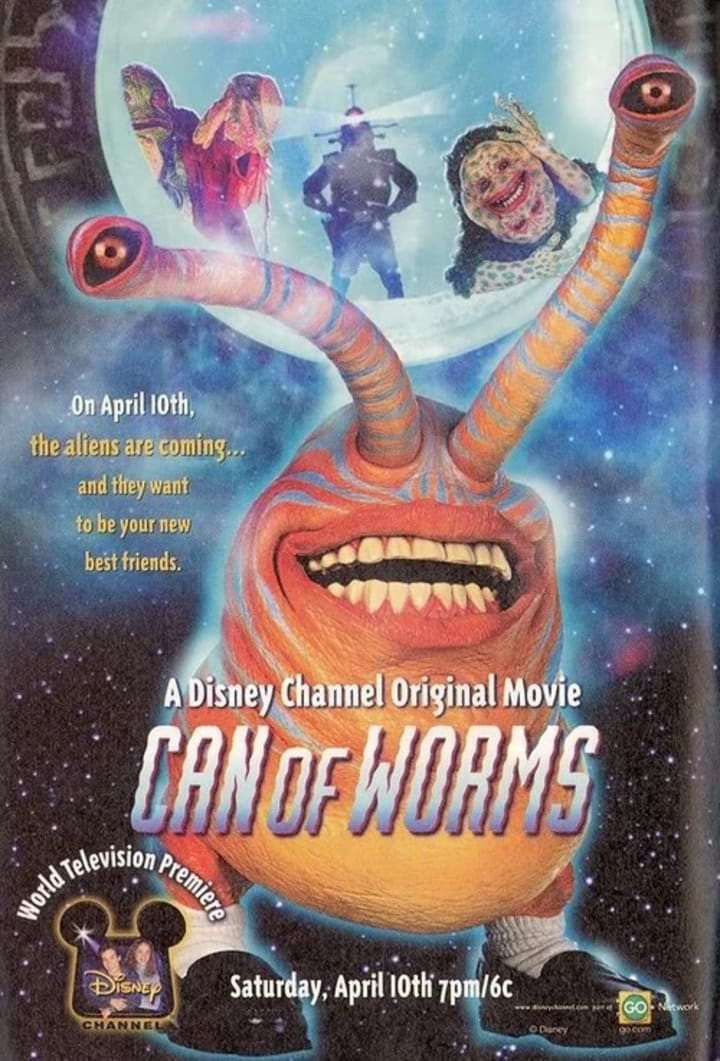 4. Mom's Got a Date with a Vampire (2000)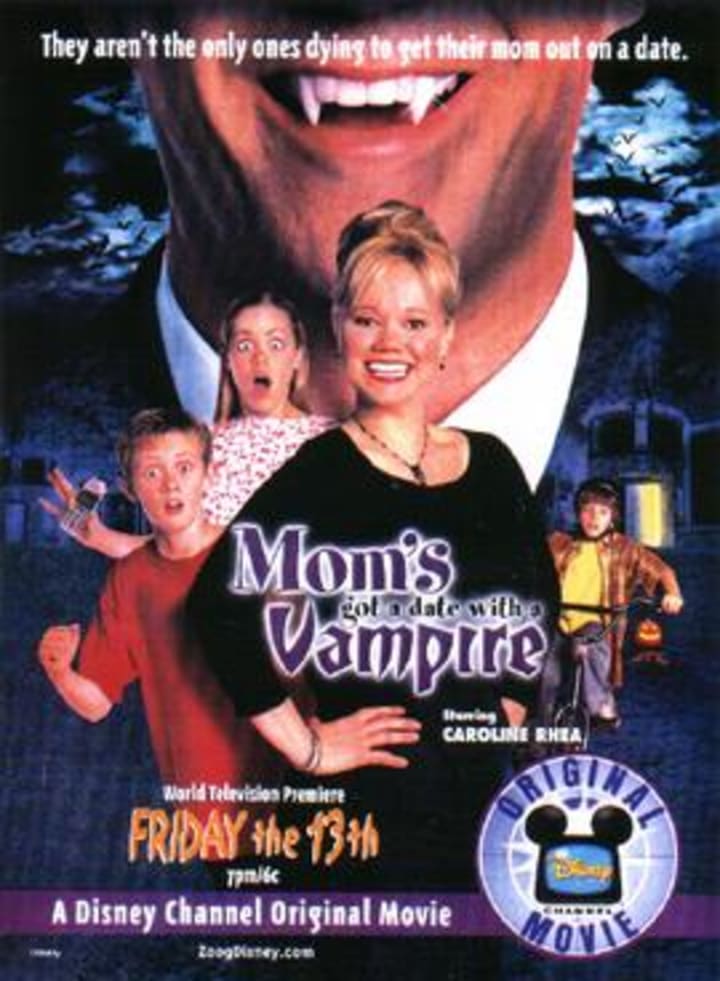 5. Phantom of the Megaplex (2000)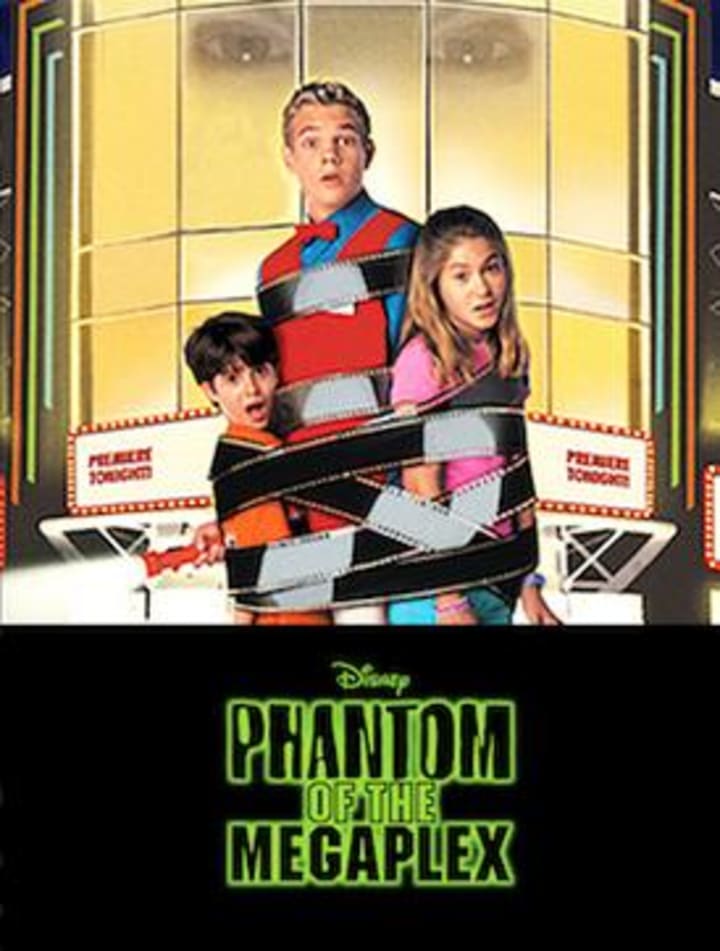 6. Halloweentown 2: Kalabar's Revenge (2001)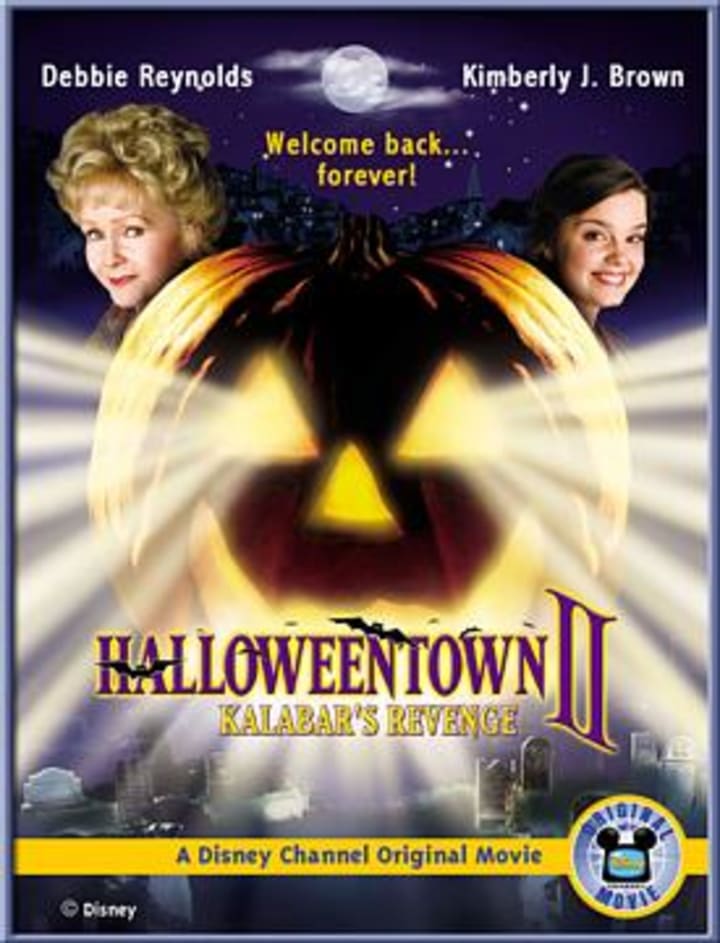 7. Twitches (2005)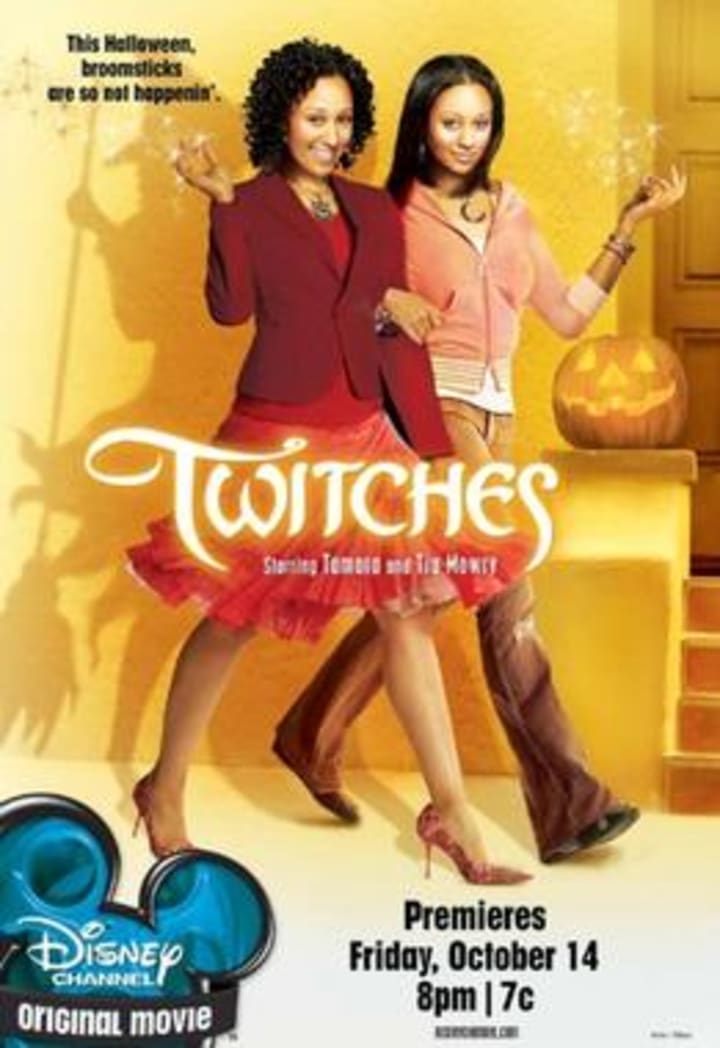 8. Finising my night with Halloweentown (1998) ('cause that's my business as Tabitha Brown would say).
how to
In the kitchen sink, we look for all things we can consume that benefit our life! Knowledge is power and health is wealth. We're here to eat and spill the tea. Grab a dish.
Receive stories by the kitchen sink. in

your feed