The Most Important Item I'm Packing In My Beach Bag This Summer
Before heading to the beach this summer, I'm stocking up on this hydrating glow remedy drink.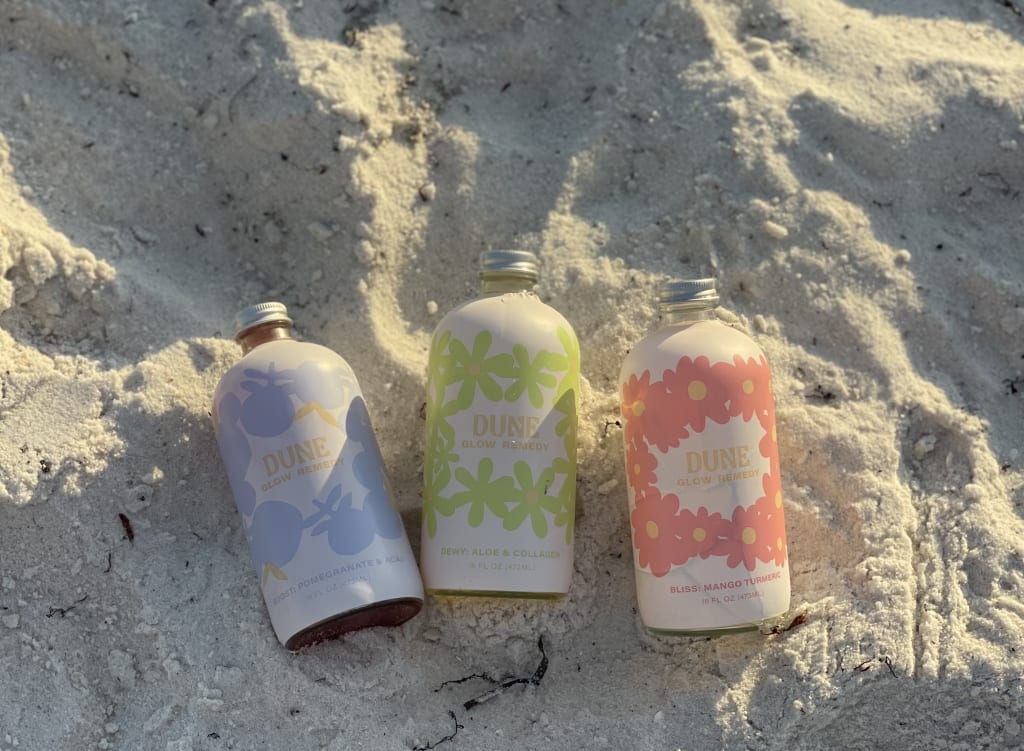 It's the most wonderful time of year—summertime! There's nothing like waking up early and spending the day at the beach as you soak up the ocean air and summer sun. As owner of A Wilder Wave, a beachwear boutique for women and kids, I take a considerable amount of time planning out what my beach bag will look like every summer. And needless to say—there are so many things to consider: a good book to read under my umbrella, sunscreen to protect my skin from the sun, and most importantly, refreshments!
My cooler is packed with the latest and greatest health-conscious drinks that pair well with summer fun for the whole family. Dune will be my go-to all summer long; it's a coconut water remedy that will keep you hydrated all summer, and is perfect for long days where you bask in the sun, walk through the waves, and search for the perfect sea shell to take home.So how did I decide that I'll bringing Dune with me on every beach trip this summer?
1. Hydrating Formulas
It gets hot in the summer—like really hot. We may not notice while we're having fun outdoors, but we can easily get dehydrated! Dune's coconut water formulations replenish your body and restore hydration levels on those hot beach days spent tanning in the sun.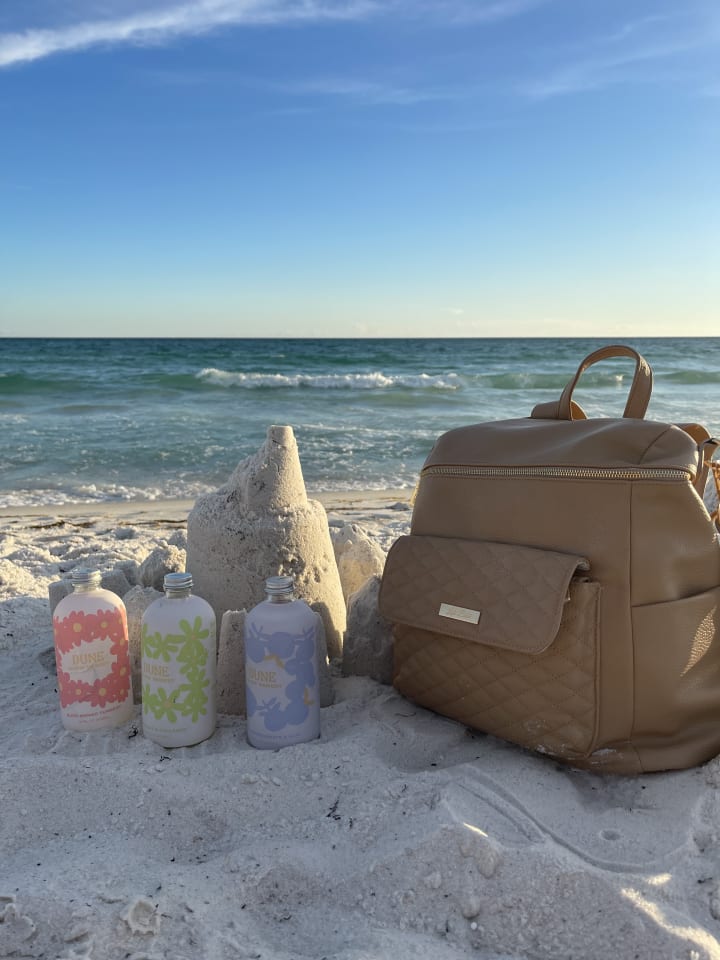 Not only is coconut water low on calories, coconut water can even help lower blood sugar and aids in hydration because of its levels of sodium and magnesium. One of the reasons coconut water is an excellent component in Dune's formula is because of its impressive potassium content. If you're looking for the perfect drink to quench your thirst this summer, Dune's three flavors packed with hydration are your answer.
2. Picture-Perfect Packaging
Pic or it didn't happen, right? Dune's stunning packaging lends itself as the perfect summer prop for every Instagram, Snapchat, and Facebook post! Each flavor has a different vibe, making it easier than ever to curate your grid with bright, floral imagery that fits your aesthetic this season. No matter which bathing suit you choose to wear, one of Dune's flavors will be the perfect prop for an Insta-worthy beach photo. You'll have content for days. Make a story or post, whatever you choose, with Dune's three beautifully designed bottles and don't be surprised when the replies start rolling in. Even if you're not the Insta type, it never hurts to have a stylishly stocked fridge filled with hydrating drinks you'll be sipping on all summer long.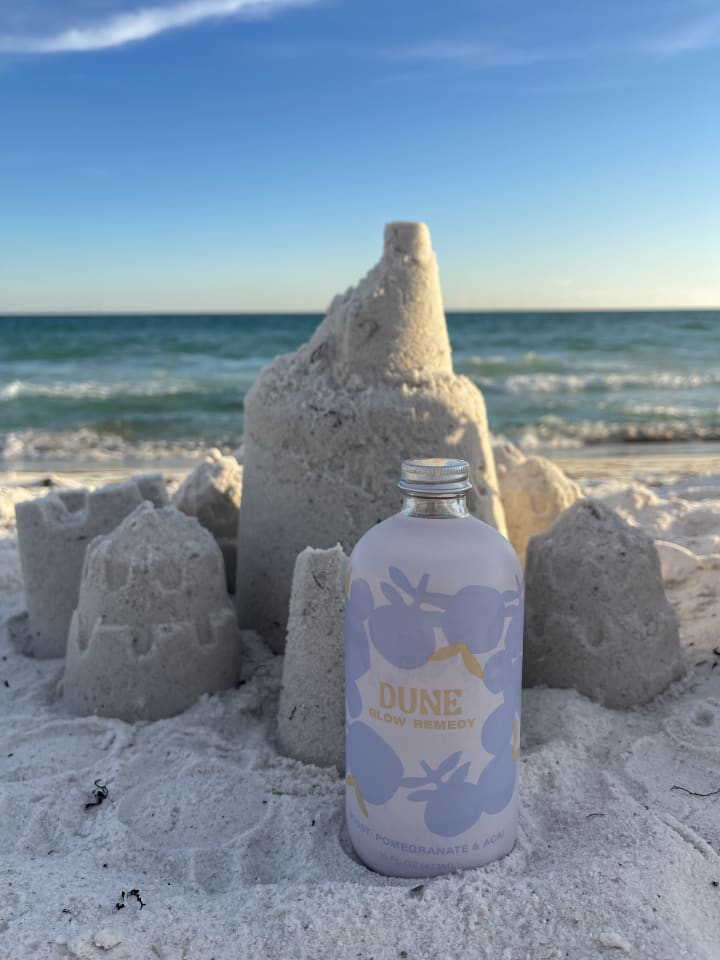 3. Ingredients that Boost Your Summer Glow
All year, we look forward to that short window of the season where we spend day after day in the sun, just hoping to achieve that effortless, summer glow. With ingredients like aloe, turmeric, black pepper extract, and mango, I'm able to get that summer glow all year long while sipping on Dune! These glow-boosting ingredients are packed with nutrients that work towards a healthier gut and clearer skin. The 8g of marine collagen moisturizes and replenishes your skin, repairing damage from UV rays while anti-inflammatory and antioxidants from the turmeric boosts your natural glow with an impressive amount of benefits; all of these together help to re-energize your look. Black pepper extract activates the turmeric absorption and seals the deal! The only work you have to do is to sip on your favorite flavor and reap the benefits. Elevating your summer time look has never been easier.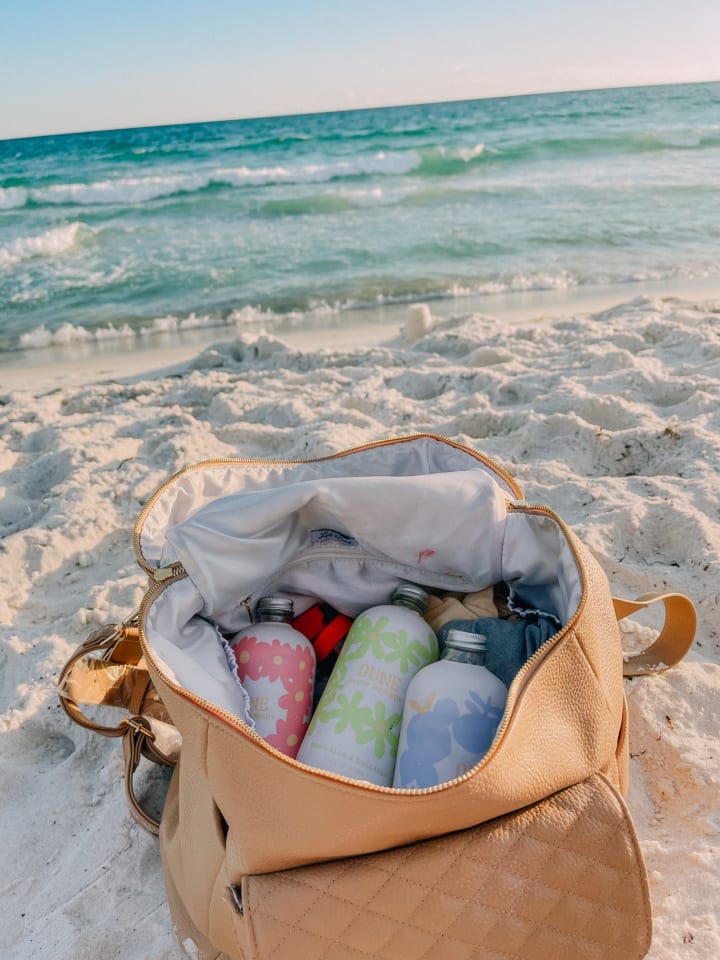 4. Variety the Whole Family Loves
There's nothing I love more than variety when it comes to a fun, summer drink! Dune does a great job of offering a little something for everyone. Whatever wellness journey you are on (or are about to embark on), Dune has a flavor that will not only provide essential hydration, but can also be a source of nutrients specific to your goals. In addition to providing energy, Dune can be a source of vitamins and minerals, even providing you with improved general health along the way.
Let's talk about flavors! Dune has three delicious flavors to pick from: Boost, Bliss, and Dewy. Boost, made up of pomegranate and acai—two of the planet's most potent super fruits—provides a powerful charge of antioxidants and defense against free radical damage. The added fresh ginger extracts give your immune system a healthy kick. Basically, whenever you need that extra boost of energy or motivation, this is the drink you're going to be reaching for.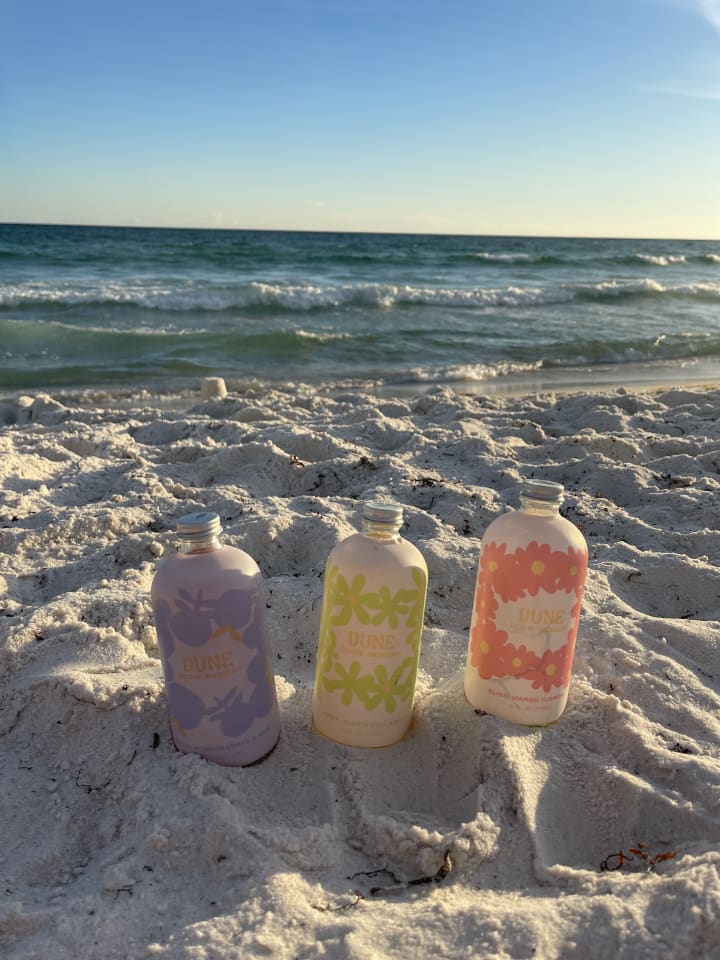 Next, we have Bliss! Bliss is a grounding blend of adaptogens that bring the mind clarity and focus. Fresh coconut water rapidly restores hydration levels, while turmeric tackles physical inflammation and mental stress. I like to sip on Bliss whenever I feel like I need a moment of relaxation, and unsurprisingly, it happens to be my favorite because of the rich taste of mango!
Finally, Dewy is all about the skin. The Aloe Vera boosts healing and hydration from the inside out, while a functional combination of vitamins and nutrients supercharges your skin's ability to restore and radiate. It may be hard to pick just one—that's why I always pack all three in my beach cooler! The more healthy options for my body and mind, the better!
Are you ready for your Hydrated Girl Summer yet? Get your beach bag packed with Dune's three flavors of glow remedies and energize your body from the inside out! Summer fun has never looked or tasted this good.
Reader insights
Be the first to share your insights about this piece.
Add your insights