The evolution of disinfectants in the times of cor
Evolution of Disinfectants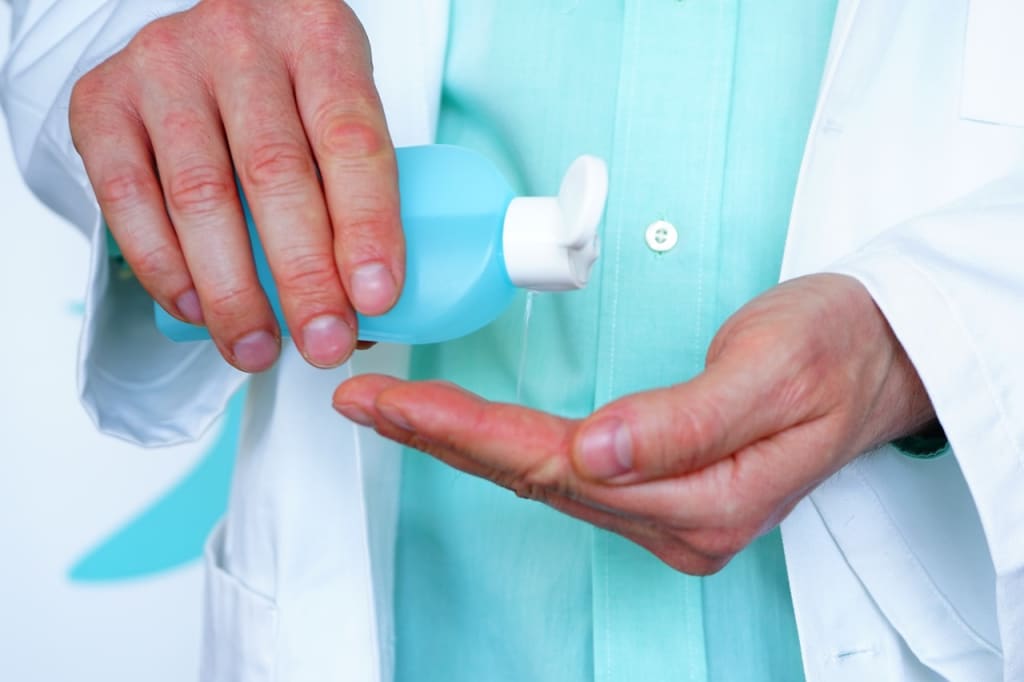 Covid -19 has impacted the entire world and has disrupted the healthcare system across the globe. The infection caused by the recently discovered Novel Coronavirus has taken the world for a toss, with hospitals being flooded with infected patients. The increasing number of infected people are so high that temporarily hospitals are set up to manage the influx of patients. The scenario has drastically upsurged the demand for cleanliness and hygiene products. The sudden change has resulted in high demand for the surface disinfectant market across the globe, especially in countries like India, Brazil, China and South Africa where there's a large population and awareness is constantly increasing for better health, hygiene and safety. Global surface disinfectant market is about USD 3.1 Billion in 2020 and is expected to reach USD 3.6 Billion by 2025. Indian surface disinfectant market is also anticipated to grow at a very fast pace due to increasing awareness in the population about health and hygiene, improving healthcare system and sanitation facilities. Indian hospital disinfectants market owes the maximum share in the growth of this sector, since there is increasing awareness about Hospital-acquired infections and hospitals are more cautious about well being of patients.
What is a Surface disinfectant ?
Surface Disinfectant is a mixture of 70% ethanol or isopropanol with water. This mixture is effective in killing a wide range of pathogens. Depending on commercial and industrial use, there are many chemical agents, also called "active ingredients" that are mixed to make different varieties of disinfectants. Some of the disinfectants are Quaternary Ammonium Compounds (QUATS), Chlorine Compounds, Alcohols, Aldehydes, Iodophors, Phenolic compounds and hydrogen peroxide. Out of this, Quaternary Ammonium Compounds (QUATS) is proven to be effective on emerging pathogens and SARS-CoV-2.
How do Surface disinfectants work ?
Surface disinfectant does complete microbial sterilisation without harming humans and are non-corrosive. However, disinfectants are potentially toxic and precautions should be taken to avoid ingestion or mishandling. Denatonium is a bitter substance that is mixed to avoid ingestion of disinfectants. Depending on its application, disinfectants have varied composition. Few are able to kill wide range of bacterias and pathogens while others are less effective on the disease causing organisms.
Will the Healthcare industry propel the growth of the disinfectant market ?
The answer to this is "Yes". Healthcare industry has a huge impact on the disinfectant market. With constant awareness about better health and hygiene, the global population is more alert and aware of the usage and application of disinfectants. In addition to this, governments in developing economies are striving to provide better healthcare services and implement strict regulations for rigorous use of disinfectants, compelling hospitals to use disinfectants at all levels to reduce any type of infections. For example, Hospitals are bound to ensure well being of patients and reduce fatality due to Hospital-acquired infections (HAI). This is where disinfectants play an important role in preventing infections during hospitalization and infections that were not there in a patient's body before coming to hospital. There are many fatal pathogens that can cause infection in patients in a hospital during hospitalization like central line-associated bloodstream infections, hospital-acquired pneumonia, catheter-associated urinary tract infections, and many more. Disinfectants reduce the chances of developing any of these infections if used in the correct manner. However, HAI depends on the immunity of the patient, the level of hygiene maintained in a healthcare facility and steps taken for infection control practices.
Disinfectant market growth will be driven by emerging economies as there is a large geriatric population, incidences of chronic diseases are high, population is increasing, hospitalization rate is growing, and ofcourse Covid-19 has flooded the hospitals with infected patients. All these factors are compelling the demand and use of more disinfectants in hospitals.