Gift-buying can often be a challenging task, especially when it comes to the individuals who have been in your life for quite some time. Eventually, you run out of gift ideas and end up giving a gift you've already given. Luckily, I can buy my niece a different LEGO set each year, and the excitement never wanes, but I can't say that is the case for everyone else in my life. So, why not try a unique gift-buying method by using the stars as a guide? This may seem cheesy if you aren't a fan of Astrology, but what do you have to lose from gaining a fresh and fun perspective when shopping for gifts? Many of us turn to our horoscopes for guidance, so there is no harm in utilising this concept in other aspects of our lives. Below is my unique celestial guide for gift selection based on zodiac signs. If you try it, let me know what the gift recipient thinks of their gift!
Aries ♈︎
Aries are active and fearless in all pursuits, which makes them bold, ambitious and adventurous by nature. As the first of the zodiac signs, they are often considered trailblazers and go-getters so finding the perfect gift they don't already own can be daunting. But, don't let that dissuade you. There are many great items that these passionate souls would surely appreciate. You can gift the Aries in your life fitness-focused gifts, something red to match their sign's fiery hues or even a practical energy-boosting gift.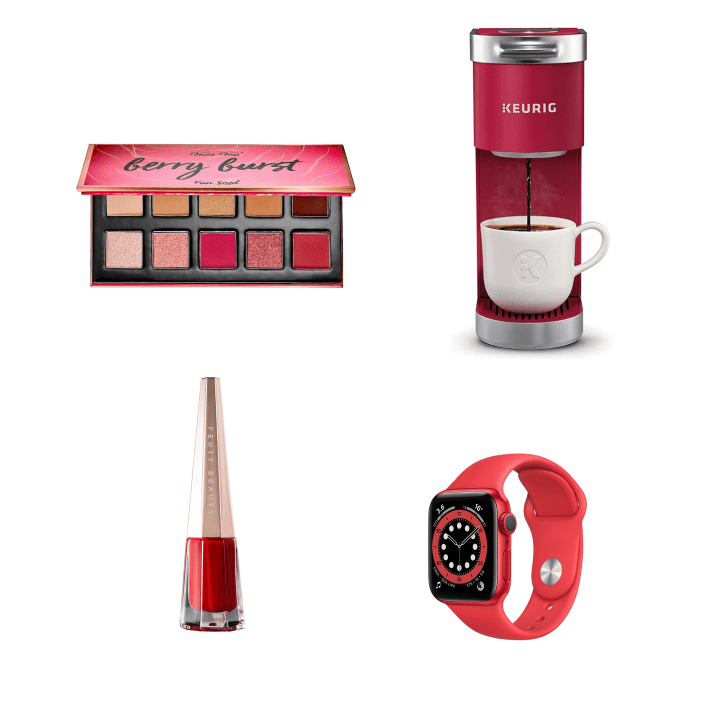 Sephora, Violet Voss Fun Sized Mini Eyeshadow Palette, $24
Keurig® K-Mini Plus® Single Serve Coffee Maker, $89.9
Fenty Beauty, Stunna Lip Paint Longwear Fluid Lip Colour (Uncensored), $25
Taurus ♉︎
Taurus folks are ruled by Venus and are attracted to all things beautiful. They are in tune with nature but are also lovers of high-quality and luxurious items. This earth sign understands the value of self-care and enjoying life which is sometimes misconstrued as laziness. However, this isn't always the case. Items such as a house plant, high-end perfume or cologne, a facial sauna or even a bottle of wine would make a great gift that your Taurus friends or family members are sure to appreciate.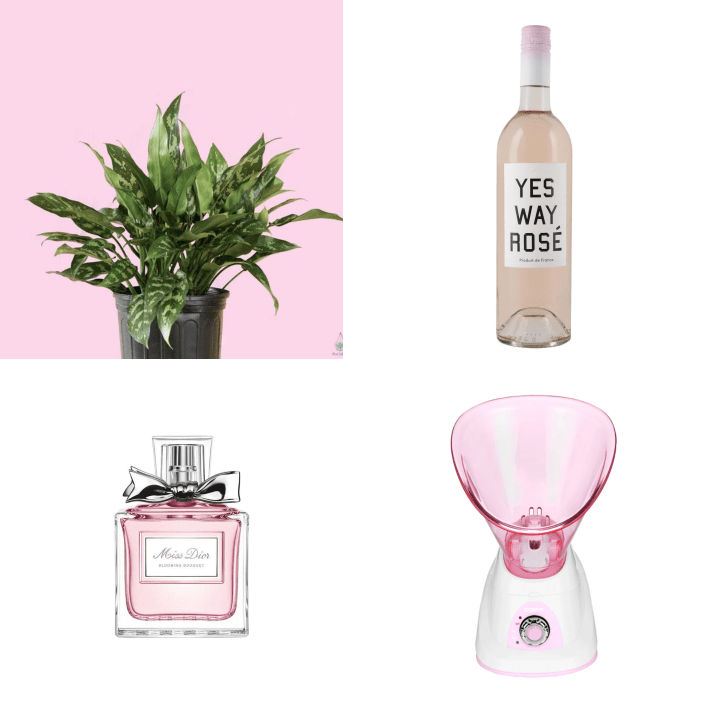 Plant Collective, Chinese Evergreen, $53.99
Miss Dior Eau De Parfum, $135.00
Conair, True Glow Cool Mist Facial Sauna, $94.9
Gemini ♊︎
Gemini folks are known for their love for learning and discovering new things. They are ruled by the planet of communication and intellect, Mercury, and are often avid readers. Travelling and exploring their surroundings are also high on the list of interests for those who rule under this sign. Thoughtful gifts that encourage these hobbies and interests include travel bags, journals and books. Other gifts that may appeal to a Gemini are tech gifts and mentally stimulating gifts such as puzzles or trivia games.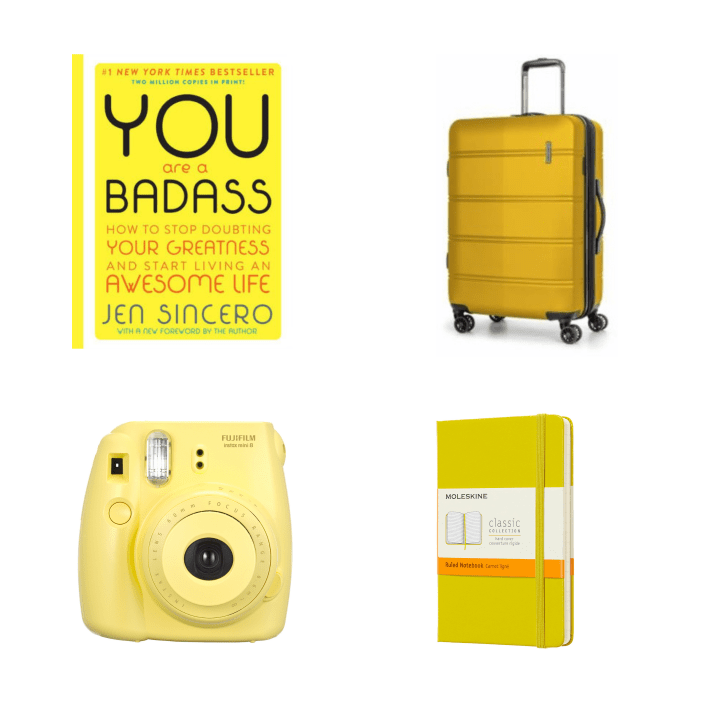 Barnes and Noble, You are a Badass (Deluxe Edition), $22.49
Kohls, Swiss Mobility LAX Hardside Luggage, $260.00
Best Buy, Fujifilm - Instax Mini 8 Instant Film Camera - Yellow, $69.99
Moleskine, Classic Notebook, $7.48 (Sale Price)
Cancer ♋︎
A sentimental gift is the best way to a Cancer's heart and let's say that home is where the heart is. This sign is ruled by the moon, and these folks are most comfortable at home. Any gifts that add a cozy touch to their abode such as a pillow cover or throw blanket would be greatly appreciated. Cancer folks also tend to be the ones to cook delectable meals and host elegant dinner parties and entertain others. As such, household items such as pots would also be perfect gifts. A few self-care products would make great gifts for this sign as well as a reminder to take care of themselves in the same way they take care of everyone else.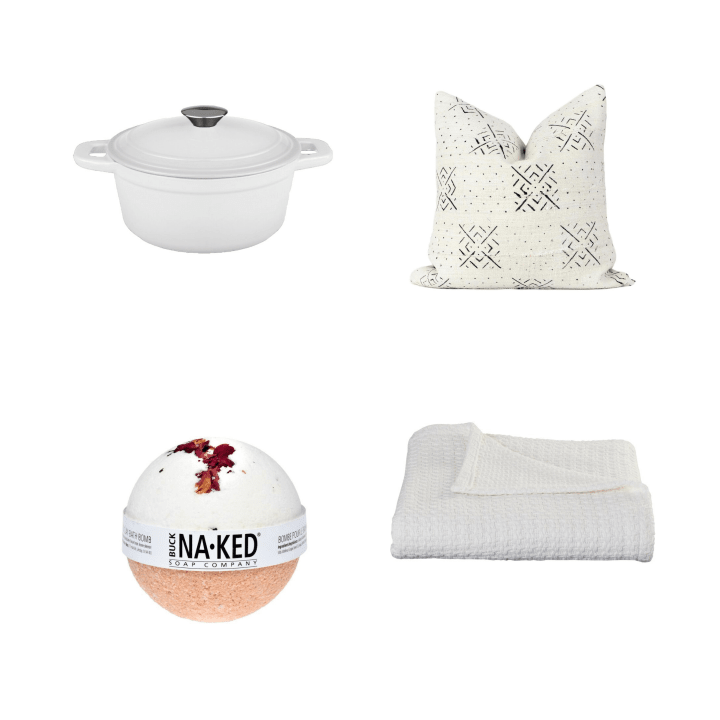 Wayfair, BergHOFF Cast Iron Round Dutch Oven, $69.99
Etsy, Mudcloth Pillow Cover, $22.00
Advised by Nature, Rose and Moroccan Red Clay Bath Bomb, $6.50
Wayfair, Jansen All-Natural Cotton Blanket, $24.1
Leo ♌︎
Leos shine in a vibrant way which comes as no surprise since this sign is influenced by the sun. These folks love being the centre of attention and value extravagant and over-the-top gifts. A bottle of champagne, high-quality skincare products or a classy timepiece are sure to go a far way with a Leo. However, shopping for the Leo in your life doesn't mean shelling out a lot of money. Bright-coloured items or accent pieces that catch the eye such as an orange scarf or pair of shoes are likely to be favoured by the Leo clan.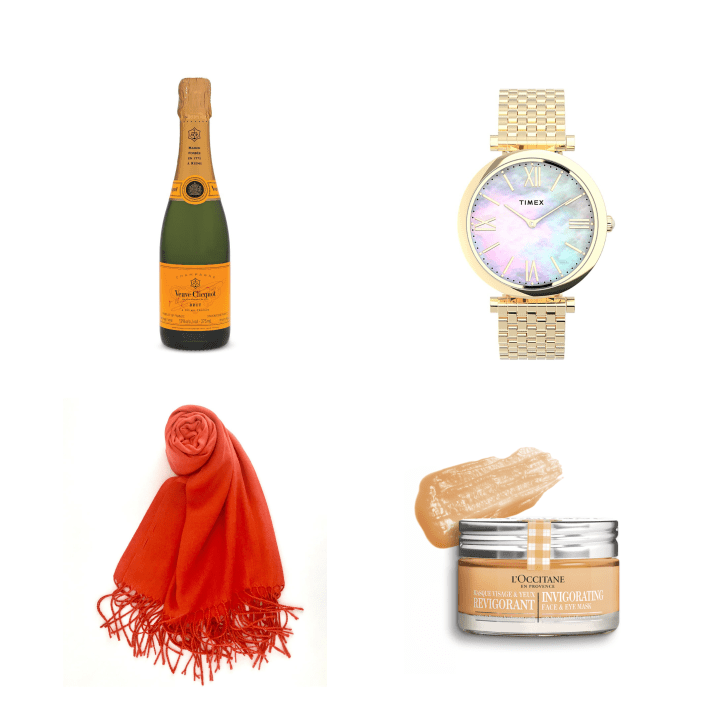 LCBO, Veuve Clicquot Brut Champagne, $42.95
Timex, Parisienne 35mm Stainless Steel Bracelet Watch, $75.99
Etsy, Bright Orange Scarf, $12.23
L'Occitane, Invigorating Face & Eye Mask, $39.00
Virgo ♍︎
Ruled by the planet of communication, Mercury, Virgo folks tend to like gifts that are practical and purposeful. Getting them something that helps them to stay organized is surely one way to go. Some gifts to consider are a storage box organizer, a weekly or monthly planner or even a portable lunch box which comes in quite handy for those who take lunch to work. Also, this sign tends to be very health-conscious so anything that supports this trait from a new pair of running shoes to a gym membership will definitely put you in their good books.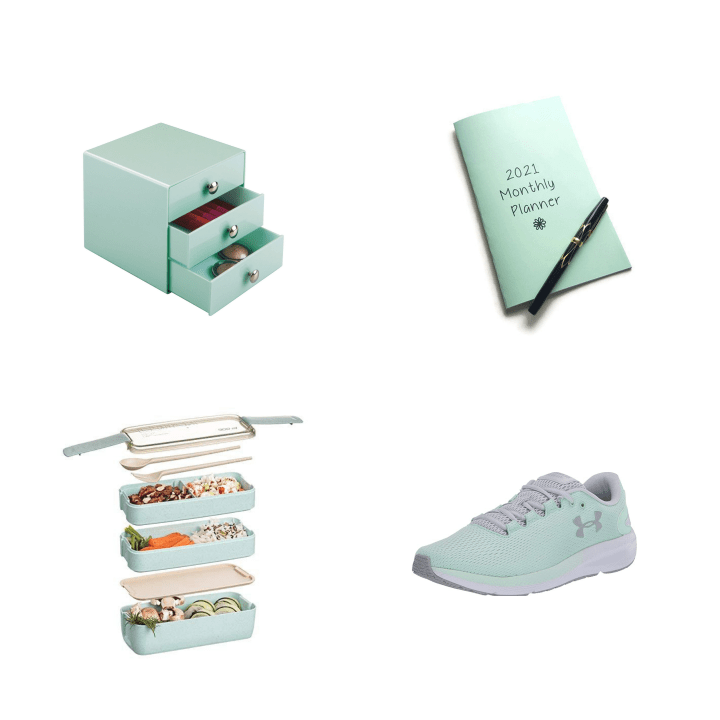 Walmart, MAINSTAYS 3-Drawer Storage Organizer, $12.97
Etsy, 2021 Monthly Calendar, $4.21
Eidzy, Bento Lunchbox Set, $34.98
Under Armour, UA Charged Pursuit 2 Running Shoes, $59.99
Libra ♎︎
Like the Taurus sign, Libras see and are drawn to beauty in all its forms, from wall art to gorgeous jewellery. The Libra in your life will also value anything that is soft and silky such as a pillowcase due to their sensual and loving nature fueled by the planet, Venus. This sign appreciates balance in their lives, and they achieve this in several ways. One of these ways is through the use of music. As such, any music-related gifts would suffice when shopping for a Libra. Gifts to consider include a Spotify or Apple Music subscription, earphones or even an instrument if that is where their interest lies.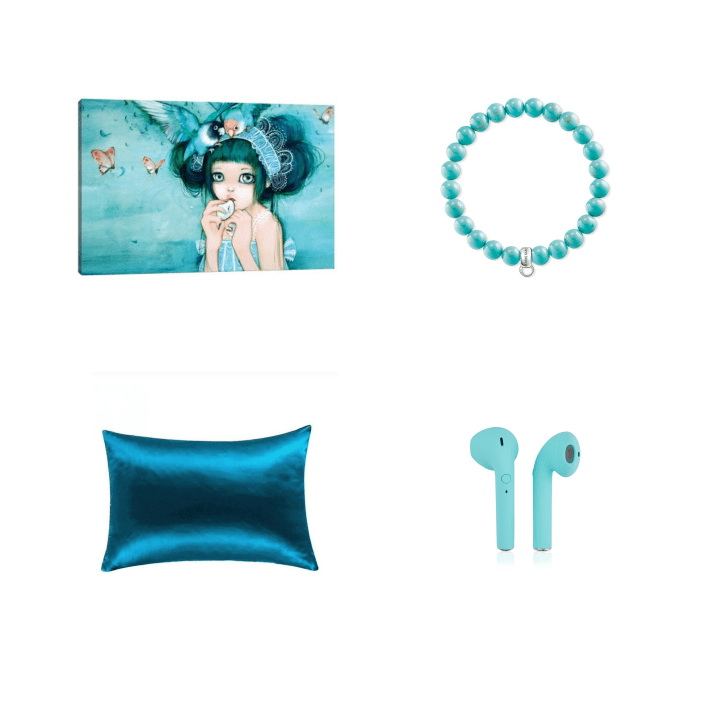 iCanvas, Love Love Hime, $53.99
Thomas Sabo, Charm Bracelet, $34.00
Etsy, 100% Mulberry Silk Pillowcase, $32.40
Sportsgirl, Listen Up! Bluetooth Earphones, $39.90
Scorpio ♏︎
Scorpios are deep individuals who are always looking beneath the surface to see what else life has to offer. They are low-key people who don't like attention, so they prefer dark coloured items such as a black handbag. The Scorpio gang is also intense, passionate and adventurous. Gifts that are sensual or can be taken on an adventure such as a perfume or portable charger would be ideal. Lastly, personalised gifts, whether jewellery or otherwise would make great gifts for this sign as they are quite sentimental and individualistic.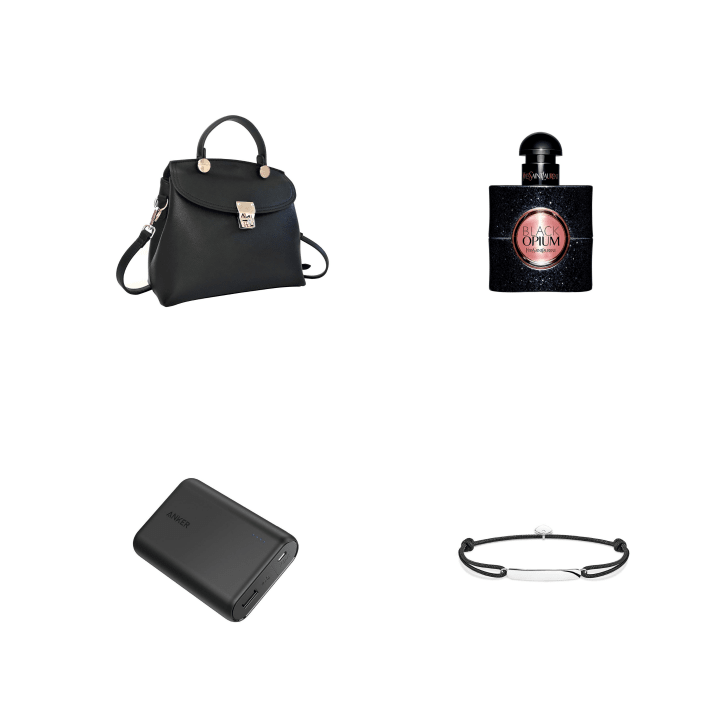 Etsy, Black Women Handbag, $71.10
Fragrance Net, Black Opium Eau De Parfum, $107.99
Anker, PowerCore 10000mAh Power Bank, $21.99
Thomas Sabo, Engravable Classic Bracelet, $49.00
Sagittarius ♐︎
The Sagittarius gang is filled with world travellers in constant search of knowledge. Gifts such as an overnight bag or an insulated water bottle appeal to these individuals who are always experiencing wanderlust. This sign is ruled by Jupiter, the planet of positivity and abundance. A gift that purifies spaces of negative vibrations such as an amethyst crystal is not only aesthetically pleasing but also provides healing. Sagittarians also like to read, so of course, a book would have them jumping for joy if received as a gift.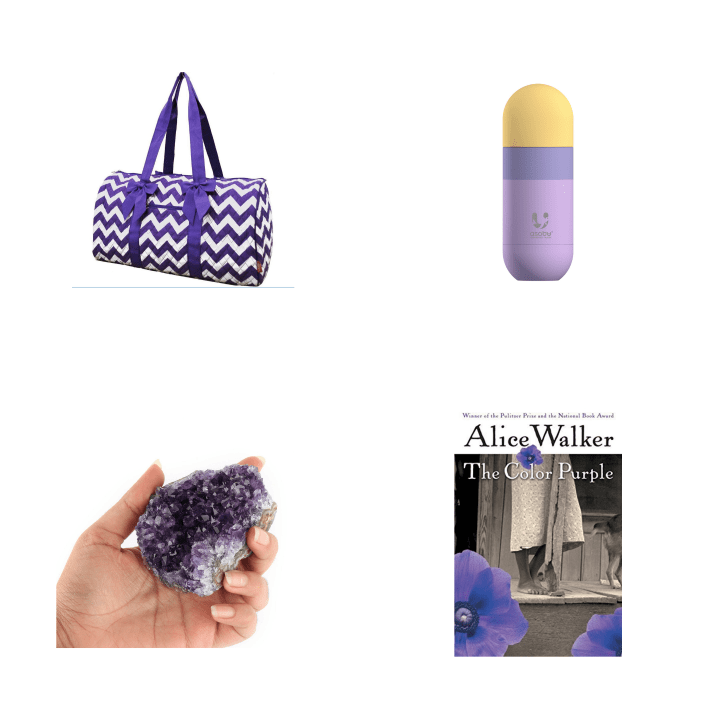 Etsy, Chevron Print Purple Duffle Bag, $30.00
Asobu, Orb Insulated Water Bottle, $29.99
Etsy, Raw Amethyst Cluster, $44.99
Blackwells, The Color Purple, $14.85
Capricorn ♑︎
Capricorns are strong-willed individuals who not only love to work but are always cognizant of time. This makes them the ideal candidates for gifts such as coffee and watches to keep them energized and help them track the time. It is important that these workaholics are encouraged to slow down so at-home spa items may give them the extra push they need to do so. A rejuvenating face mask or shower oil and bubble bath are examples of amazing self-care gifts for your Capricorn loved ones.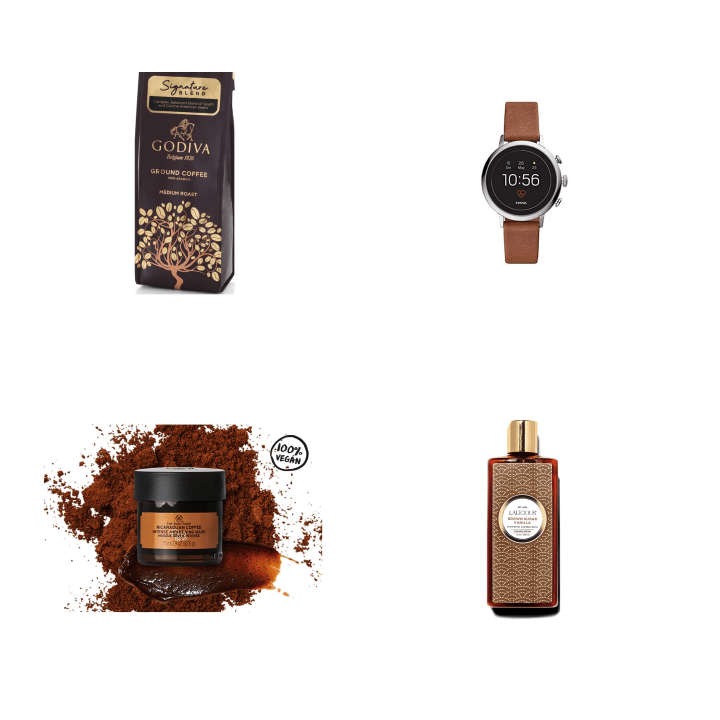 Godiva, Signature Blend Ground Coffee, $14.95
Fossil, Gen 4 Smartwatch Venture HR Brown Leather, $99.00
The Body Shop, Nicaraguan Coffee Intense Awakening Mask, $28.00
Lalicious, Shower Oil and Bubble Bath, $28.00
Aquarius ♒︎
Aquarius folks are creative, intelligent and quirky humanitarians. Making a donation to a worthy charity in their name would melt the heart of an Aquarius since it aligns with their helpful nature. They are often seen as futuristic weirdos (in a good way) and are ruled by the planet, Uranus. This explains their love for technology and gadgets, which means these would make great gifts. Bluetooth speakers or appliances such as a toaster or an air fryer will bring added comfort and convenience to any Aquarius household.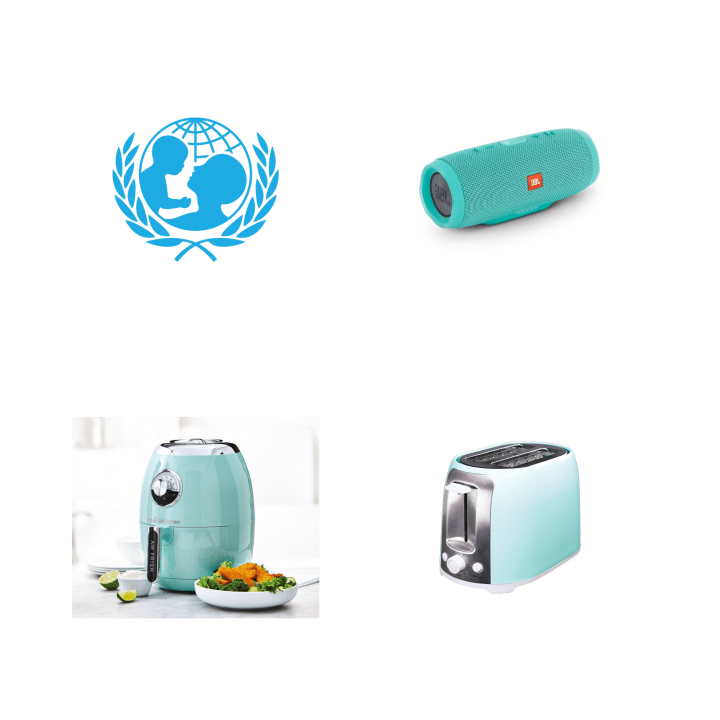 JBL Flip 4 Portable Bluetooth Speaker, $79.95
Stokes, thinkkitchen Retro Air Fryer, $99.98
Wayfair, Brentwood Appliances 2-Slice Toaster, $24.99
Pisces ♓︎
The Pisces sign is all about "me time"! They easily absorb the feelings and energy of others, so having time to recharge is crucial. Help them relax and unwind with just about any personal care item such as a robe or an aroma diffuser. Since they love water, whether it is a bath, the pool or a beach, a pool float would add an element of fun to any water play. Pisces individuals are ruled by Neptune, which is the planet of imagination. A creativity-boosting gift such as an activity journal is also a good option that will stimulate their imagination.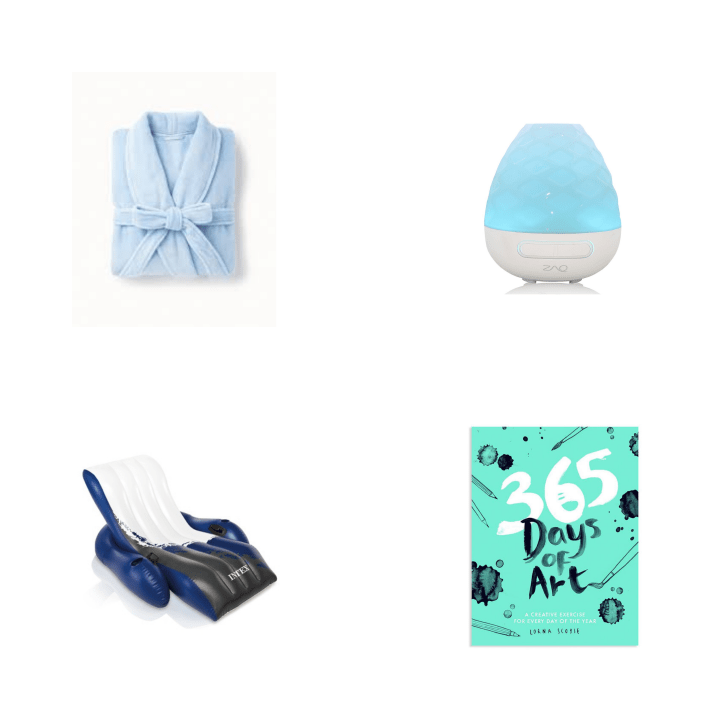 Soma, Long Plush Robe Celestial Blue, $25.28
Zaq, Daisy Aroma Diffuser, $54.99
Bonanza, Intex Floating Recliner Lounge, $99.99
MoMA Design Store, 365 Days of Art, $20.99
I hope you found this guide useful for buying gifts, not just during the holidays but also on birthdays and other special occasions. Some of the items added to this list were on sale, so the prices may differ if you choose to shop at a different time of the year. However, unlike the sales, the selected items have no expiration date, and I am sure whoever you purchase these gifts for will be grateful either way!
* Please note that the above prices are quotes in USD and does not include taxes and additional fees such as shipping and handling.