The Best Stick Vacuums Today
Here are the three top manufacturers of high-quality stick vacuums in the market today.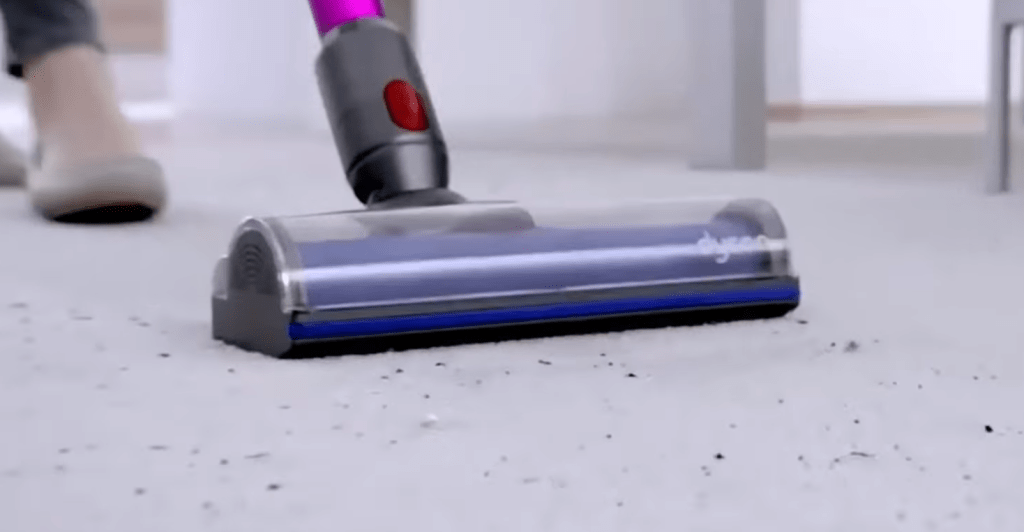 Hoover—Linx Cordless Stick Vacuum Cleaner—Silver/Black
This unit is perfect for everyday, small, quick, cleaning sessions, delivering upright performance, and is powered by Fade Free Lithium-Ion battery. The WindTunnel technology and Cyclonic filtration is the highlight of the machine.
Specifications:
Cordless: Yes
Dimensions: 10.6'' x 8'' x 25''
Weight: About six to seven lbs.
Battery life: Lasts up to 40 minutes on a fully charged battery
Battery: 18-volt Lithium-Ion
Removable Hand vac: None
Estimated Price: $120 to $210
Extra Features: Dirt is easily disposed with a bagless dust cup, edge-cleaning bristles, and has 11 inches cleaning path.
Dyson DC59 Animal Cordless Vacuum Cleaner
Impressively, this is a top-of-the-line stick vacuum innovation by Dyson once again. The Dyson DC59 is the latest digital slim cordless vacuum cleaner powered by Dyson's digital, V6 motor, that spins up to 110,000 times per minute.
Specifications:
Cordless: Yes
Dimensions: 29.2" x 10.7" x 6.1"
Weight: About four to five lbs.
Battery life: About 26 minutes of cleaning time on full use
Chargeable battery: Yes
Removable hand vac: Yes
Estimated price: $300 to $400
Extra features: Every component can be removed on and off, it has two settings (max and regular), the bin is easily open for emptying, the unit comes with a docking station for easy storing and at the same time recharging.
No doubt, definitely a piece of the extraordinary feat of engineering. Compared with Hoover, this unit comes with more power and features. But the price is still a big factor. However, when it comes to the best stick vacuums, this unit is the beast.
Electrolux Ergorapido Cordless
This would be the cheapest among the three featured stick vacuums. It is super lightweight, flexible, and it is also cordless.
Specifications:
Dimensions: 5' x 10.8" x 43'
Weights: Five to six lbs
Chargeable battery: Yes
Removable hand vac: Yes
Battery life: 15-20 minutes of non-stop use
Estimated price: $75 to $150
Extra features: 9.6 volts of power, comes with a gorgeous stand for recharging
Noticeably, the Electrolux Ergorapido cordless does not have that many features unlike the Hoover and Dyson, but the unit is still a decent candidate for great stick vacuums in the market. It functions well, and is convenient and energy-efficient—all for a cheaper price tag.
Why Buy?
Stick vacuum cleaners are great tools for cleaning our home. It is fast, hassle-free, and saves us more time on cleaning to bond with our loved ones. If you have furry pets, like dogs or cats, a vacuum cleaner is very helpful when picking up the furs.
Most of these units weigh about five to seven lbs only. There are easy to use and very effective when cleaning hard-to-reach areas like under the cabinet, racks, and even top corners of the house. Having one stick vacuum is a great investment. It does not have to be expensive, as long as it performs the job and caters your needs, then you are on the right track.