The Best 25 Things to Do During the Christmas Season
The snow, the lights, and the happiness it brings, come the first of December, it is Christmas time!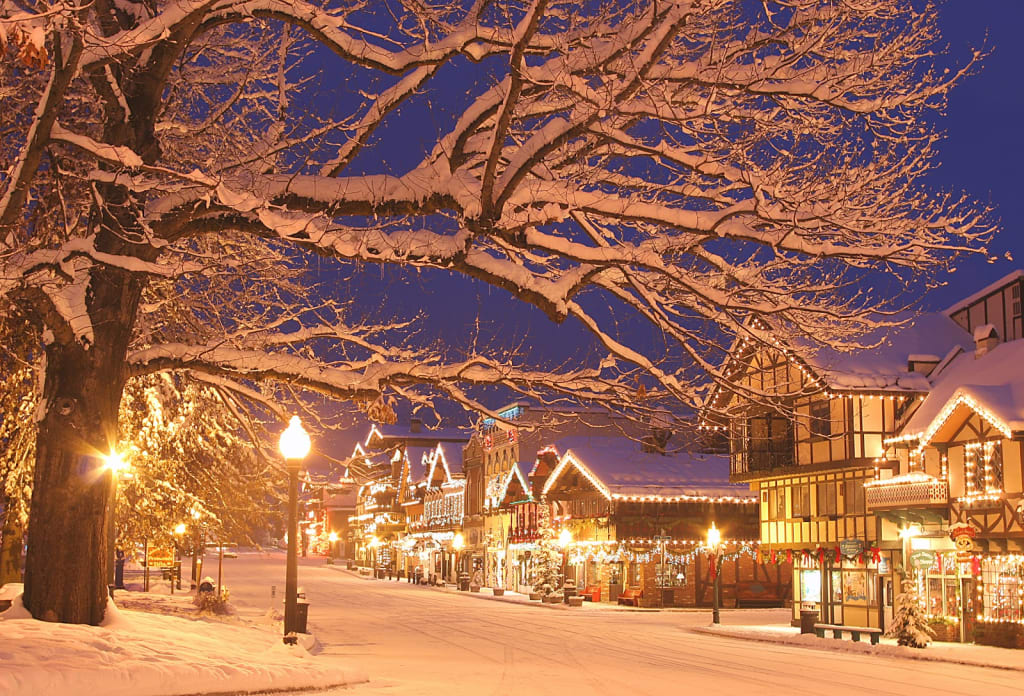 Let's face it, Christmas is beloved time of year by many people, and no matter who you are, the first snowfall is always pure bliss. Of course, it is a bugger to have to drive on the roads and sometimes Christmas seems to commercialized, but hey! The time with family and the love shared around a yule log or singing carols at the top of your lungs defeats all, right? There is so much to do and such little time, where do you start? Here are 25 things to do during the Christmas time while we wait for those reindeer to come clicking and the holy jolly man to say, ""Ho, ho, ho!"
1. Bake Christmas cookies.
2. Watch cheesy Christmas Hallmark movies where the guy always get the girl and everyone gets their happily ever after.
3. Go ice skating.
4. Make snow forts and snow angels.
5. Whip up a nice, big cup of hot cocoa and relax!
6. Go on a drive and admire some insane Christmas light displays.
7. Spend time with your friends and family.
8. Decorate your Christmas tree.
9. Sing Christmas carols at the top of your lungs.
10. Watch Christmas classics like Elf, A Christmas Story, and The Polar Express.
11. Indulge in some nice self-care; think bubble baths during a cold winter day.
12. Go sledding.
13. Go for a walk and admire the scenery. Snow might be cold, but boy is it pretty.
14. Write down all the reasons you are thankful.
15. Volunteer at a shelter or a soup kitchen to help those who struggle during the holidays.
16. Go on a Christmas shopping spree—the best thing is buying someone a gift that you know they will LOVE!
17. Open a door on your Advent calendar every day leading up to Christmas.
18. Worship, however you see fit, and celebrate your own successes and the people you know.
19. Bake yummy foods: Green bean casserole, mashed potatoes, pies, ham, or anything you can think of.
20. Read a Christmas book to a child.
21. Write a letter to Santa. You're never too old!
22. Research and learn about a new culture and how/what they celebrate.
23. Spend time with someone who is alone on Christmas; you won't regret it.
24. Put your electronics down and look outside the window during a snowfall.
25. Wish people a "Happy Holiday" and spread all the love and cheer that Christmas time brings to people.
There are way more than 25 things to do during the holiday seasons than I can even count and you should do all of them. There is something about Christmas that makes people come together, makes wishes come true, and makes the world feel like a better place. It's not about what gifts you get or the material things in life, but the time spent appreciating what you have, and doing more for others than yourself. It is about the love and positivity in excitement of a new year and the opportunities that it will soon bring. The holidays are about smiling and then doing something kind to make someone else smile. Be mindful of those who are alone or are going through a rough time and take them in—show them that you care and that they are loved. Christmas is a time for loved ones, to be present in the here and now, and to reflect on your year and all of the joy is has brung to you and your loved ones. Buddy the Elf said it best, "The best way to spread Christmas cheer is by singing for all to hear!" Be kind to one another and spend this time being kind to yourself. Christmas time comes but once a year—enjoy it!