The 6 Best Things About Customized Passport Cover
While travel has become a hobby for a larger group of people across the world, gifting the customised passport cover has also become a popular gifting solutions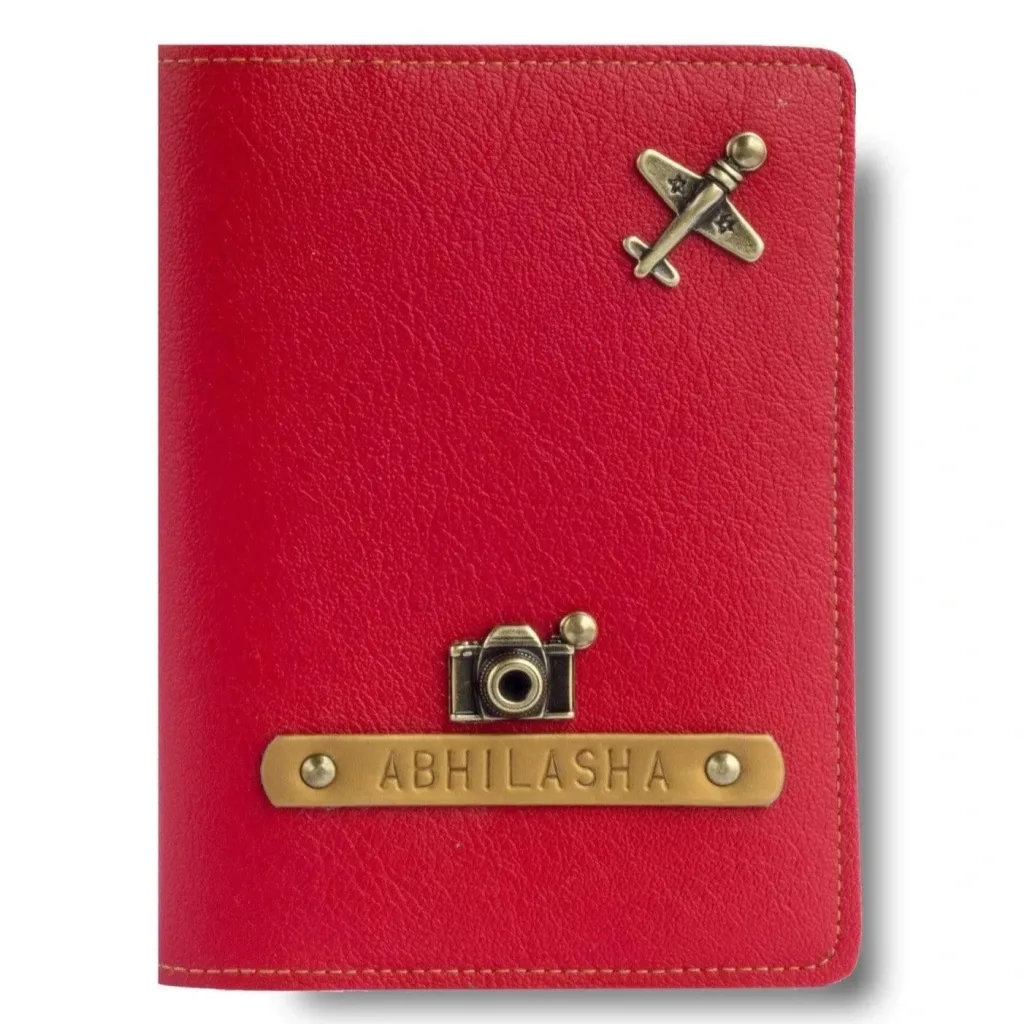 It was only a dream a few years back to travel to different parts of the world conveniently and economically. With the competitive fare prices available, travelling by flight has become a cost-effective way and an easy-mode of choice among a large population of the country. And hence, travel gifts like customized passport cover has become the need and requirement of everyone. While there are plenty of personalised travel gifts available in the market, passport cover rules the list and stands out of the multiple options due to many reasons. If you are someone who is also planning to gift a travel gift to your loved ones, below are the reasons why you must consider personalised passport cover and not look for other gifts.
1. Adds Personalised Touch:
Using a passport cover with your name and personalised style adds a unique touch to the journey. With different quotes, travel motifs and personalised stuff creation, one can make their cover look as different as possible for a lifetime memory during travel. And hence, a personalised passport holder gives a sense of extraordinary experience and encourages one to fill those passport pages soon. So, choose a unique design and let the traveller holds the cover in pride while embarking the travel adventure.
2. Encourages Travelling More:
As compared to hold a passport without any unique covering, a customised passport cover motivates one to travel more. The travel quote printed or a unique style is given to the passport covering helps and increases the desire to travel more to the explorer. Hence, one should think carefully before getting a personalised covering done as it should entice one to make plans often. Your favourite colour for the passport cover, a motivating travel quote, your picture on the passport holder, beautiful travel-related metal charm and others are some of the ways to make it look enticing.
3. Builds Strong Protection To Passport:
Other than the beautiful covering it provides to the cliché passport look, the passport cover builds strong protection from wear and tear. Not just that the passport will get dirty, with frequent bag tags stuck on the back of the cover by the airport authorities, the passport starts to look old and worn out over a while. Therefore, a customised holder helps prevent these issues most efficiently.
4. Helps Become Organized:
There is no denying that during travel, a lot of things to handle makes the traveller land in hassle situation. During international travel, things like cash, coins, cards, boarding pass, ticket and other nitty-gritty are some of the items one has to keep it handy and for the same, having an organized passport cover works wonders. It does not just make the traveller organized, it also helps to keep all these important items in one place, avoiding the end-minute search system.
5. Safety During Travel:
Other than passport being an important id proof, a personalised passport cover helps to keep other important items like a boarding pass, e-ticket and cash in a safe manner. If you are new to travelling, this is a must-have since it will help keep all the important travel items intact in one place that helps to make the travel experience an organised one without creating stress to take care of multiple things at a time. Therefore, Customized passport cover ensure the safety of the items during travel.
6. Helps Embark The Journey With A Smile:
Last but not the least, a personalised gift like passport cover with a favourite travel quote, print, person's name or attractive looking motif encourages the travel to begin the journey with a smile and not just-style. Such an item encourages the wanderlust feeling of the tourist making him or her a proud owner of the passport.
These are some of the main reasons why passport cover always comes in handy and makes a wonderful gift for everyone who loves travelling. For those who don't love, gifting them one will motivate them to start planning their travel. Hence, one can choose original leather or faux leather material customised passport holder as it gives different options to personalise the cover. Therefore, if you are in search of a unique gift that shows you care for them, without a second thought, a customised passport cover makes the thing.