Sustainable Parties Are Worth Celebrating!!
First Place in Sustainability Hacks Challenge
Yes, it can be done! No more single-use, wasteful parties!
Youtube video I made on the topic for visual learners!
Think back to your favorite party or celebration! What do you remember the most? You probably recall the amazing time you had, but also the not-so-fun task of cleaning up the after-math.
I've invented a new practice that will make you look at celebrations in a more sustainable way! After years and years of my mom going all out on celebrations, I've seen how parties result in an abundance of single-use waste. I was baffled that people spend money on decorations, decor, plates, cutlery (the list goes on and on) only to throw it directly into the garbage right after! All of that single-use waste is damaging the planet and our wallets. Since celebrations are constantly happening in everyone's lives, I started brainstorming how to make them more sustainable!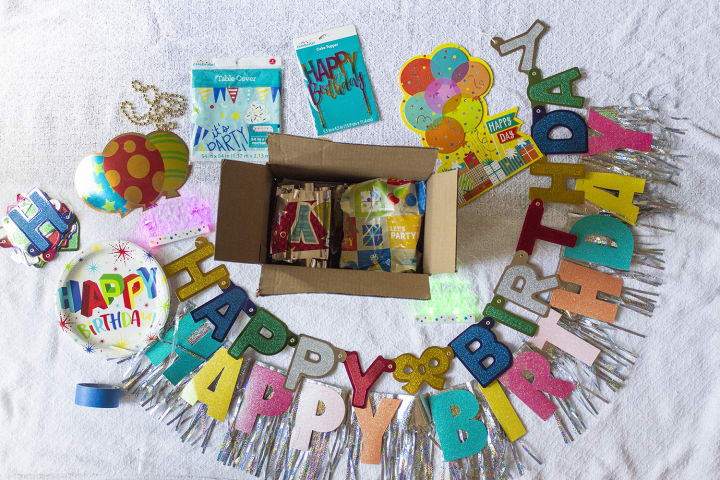 Solution: The Party Box! One year, I decided it was time to make an active change. Instead of throwing everything out after a birthday party, I collected anything that can be re-used into a box - my party box! All the "single-use" items that were perfectly fine to be reused went safely into storage so that I can give them another time to shine at the next party. Unless the items are damaged, celebration items aren't single-use, some of us have just been conditioned to think they are! This mentality stems from the luxury and privilege that comes from having access to those items year after year. Additionally, this mentality is a factor of "throw-away" culture, which convinences consumers to purchase disposable items over durable goods. This type of society strongly influenced by consumerism.
What's in the party box? To start off, I recommend saving general celebration items that can be used for a range of events. This includes happy birthday banners and signs without ages on them as well as wall decor that isn't event specific. This will maximize your party box to its fullest potential!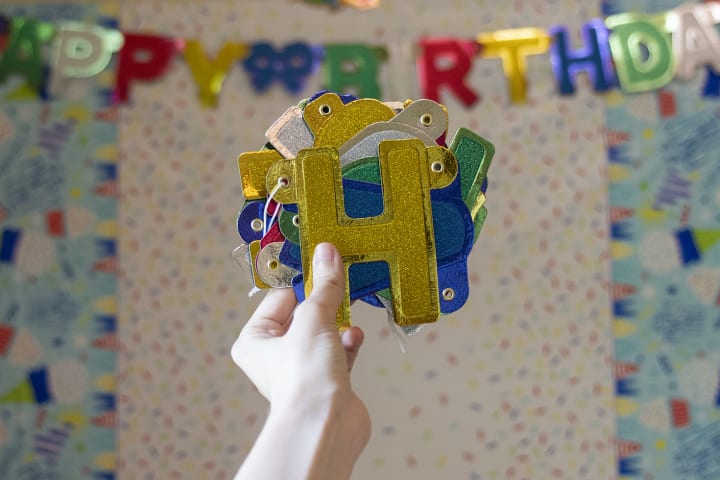 Plastic is a party-pooper! After saving celebration items for a few years, I've noticed that cardboard/paper items are more durable than cheap plastic items that tear and break easily. The classic cardboard happy birthday banner is great because it also folds into itself for small storage. Well what about balloons? Great question! Choose the paper lanterns that expand and fold into themselves. Regular balloons are not biodegradable and pose a serious threat to wildlife when thrown out. By choosing paper over plastic, you and the turtles across the globe have a reason to celebrate!
Don't invite "single-use" to the party! If you've ever hosted a party, you know it's a lot of work. Single-use plastic cups and cutlery are certainly more convenient for the short-term problems, but those items take about 450 years to break down... (real party downer right?). Instead encourage guests to bring their own cups, plates, and utensils. This will help guests keep track of their drink/food without second-guessing if it's theirs! Worst-case scenario, you do the dishes knowing you did the right thing for the planet.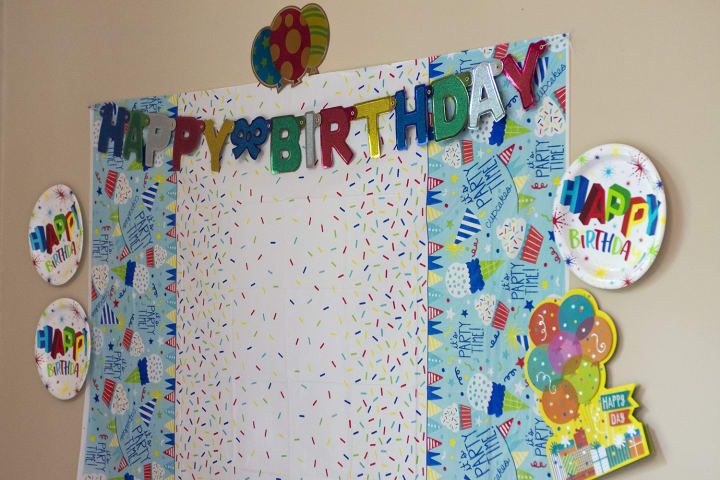 Get creative with "single-use"! A lot of times after celebrations, I was stuck with single-use items someone brought yet we didn't even use. A prime example is party plates. My first thought was, "Well, I guess I should use the plates so they aren't wasted at least". But then I had a genius idea! I took those "single-use" birthday plates and stuck them on the wall as party "bubbles" for wall decor! This way, I could use them over and over again for years to come. Another item I was stumped on was the dreaded plastic table cover... If it's not ripped, it can easily be cleaned off (since it's not fabric) and used again. Another great idea is to tack the table cover to the wall as an easy party photo booth backdrop! Thinking beyond the initial use of an item can bring a whole new purpose you would've never thought possible!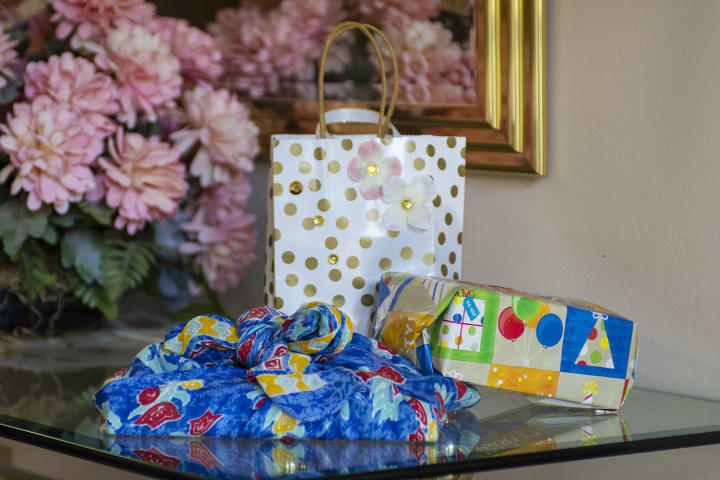 Give a thoughtful gift! When thinking about the gift you may want to give, keep these sustainable tips in mind! Move past materialism. Life is made of moments and memories, so gift a new memory instead of a physical object! Movie tickets, a spa day, a trip to their favorite museum, or whatever experience you think they would cherish. If you do want to gift a physical object, bake a favorite treat, make them art, but always wrap it sustainably. Wrap gifts using these suggestions: brown shipping paper you have laying around, a scarf you want to gift them as well, or simply put it into a gift bag you've saved. If you are on the receiving end of gifts, these tips can be applied to you as well! Save bags, wrapping paper, and fabric that you can re-gift in the future (store them in your party box). There is nothing more special than a gift with thought behind it!
Sustainable parties CAN be done & that's worth celebrating!
I hope this sparks new approaches when planning or attending your next party! I have been using my party box for about 2 years now and still find it very useful. Have fun, save money, and be kind to the planet!
how to
Hi there, I'm Angelica!
I'm a wedding/elopement photographer and climate activist based in New Jersey. By combing art and activism, I create powerful visuals that influence and educate people on global issues. IG: @dawnpointstudios
Receive stories by Angelica Pasquali in

your feed